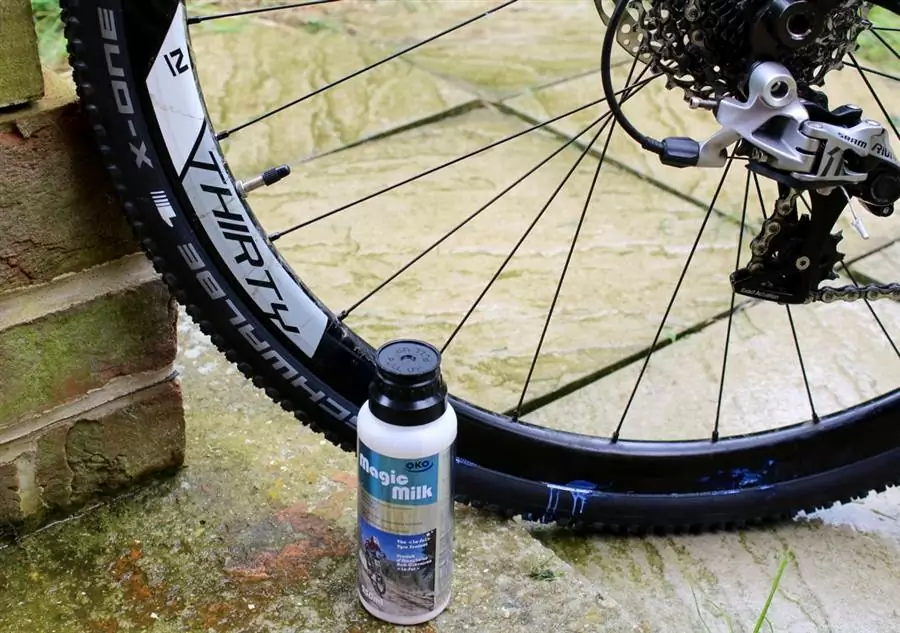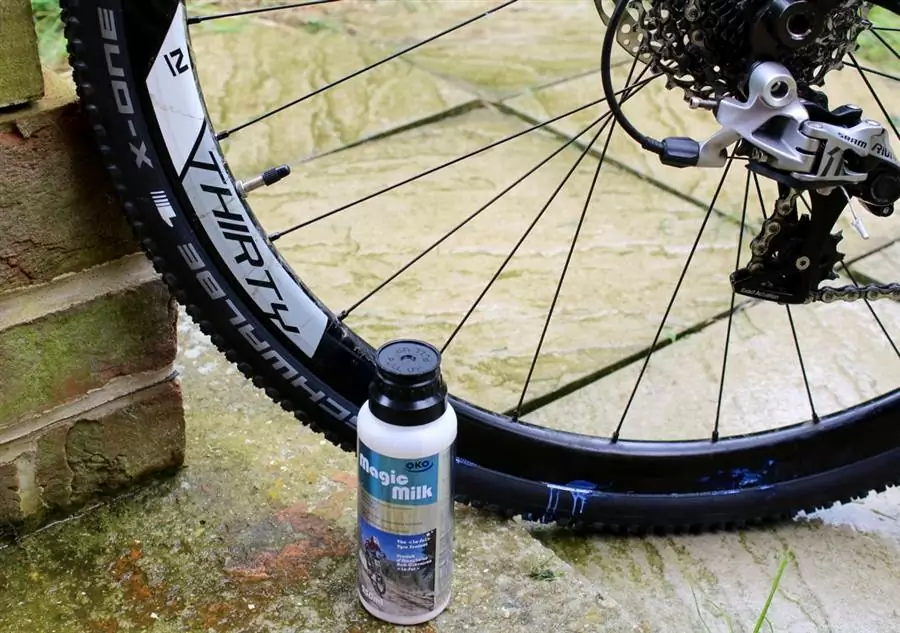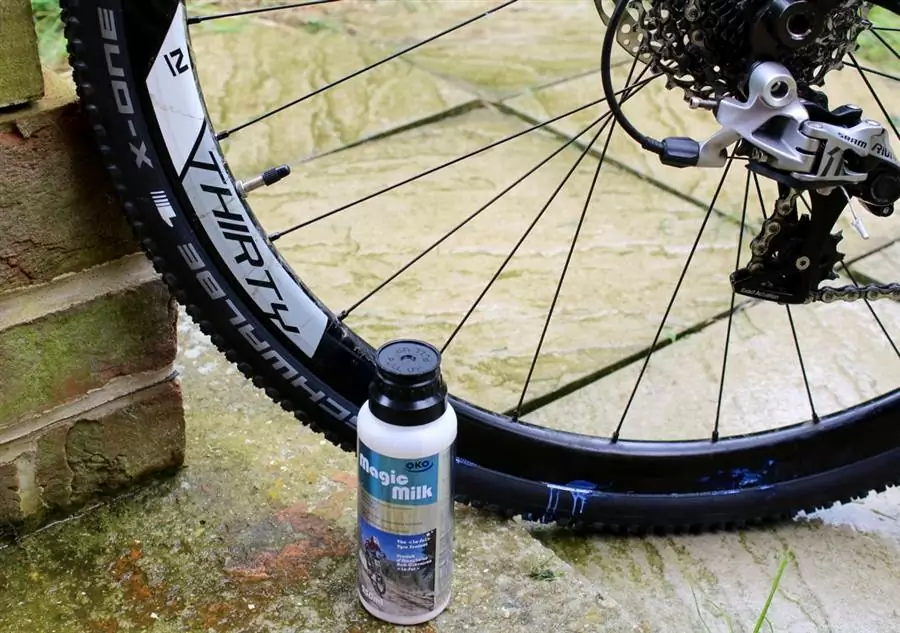 OKO Magic Milk is a step forward for latex-based free-flowing liquid tyre sealants. It can be used with 'tubeless ready' or full UST tubeless tyres (for maximum puncture proofing on UST we recommend Puncture Free Bike or X-Treme)
The tyre sealant, it is super-light, with a dose of 30-80ml per tyre in most sports to mountain bikes, depending on size.
Magic Milk: the choice of leading World Cup contenders, Habitat Mountainbike Team. They are winning races using Magic Milk with Kenda tubeless-ready tyres and Stan's rims and find it "perfect" (Maarten Kemperman, Team Manager). See the video showing their technician applying the product. Now endorsed and used by David Rosa, 7-time Portugese MTB Champion! Also used by top road race teams.