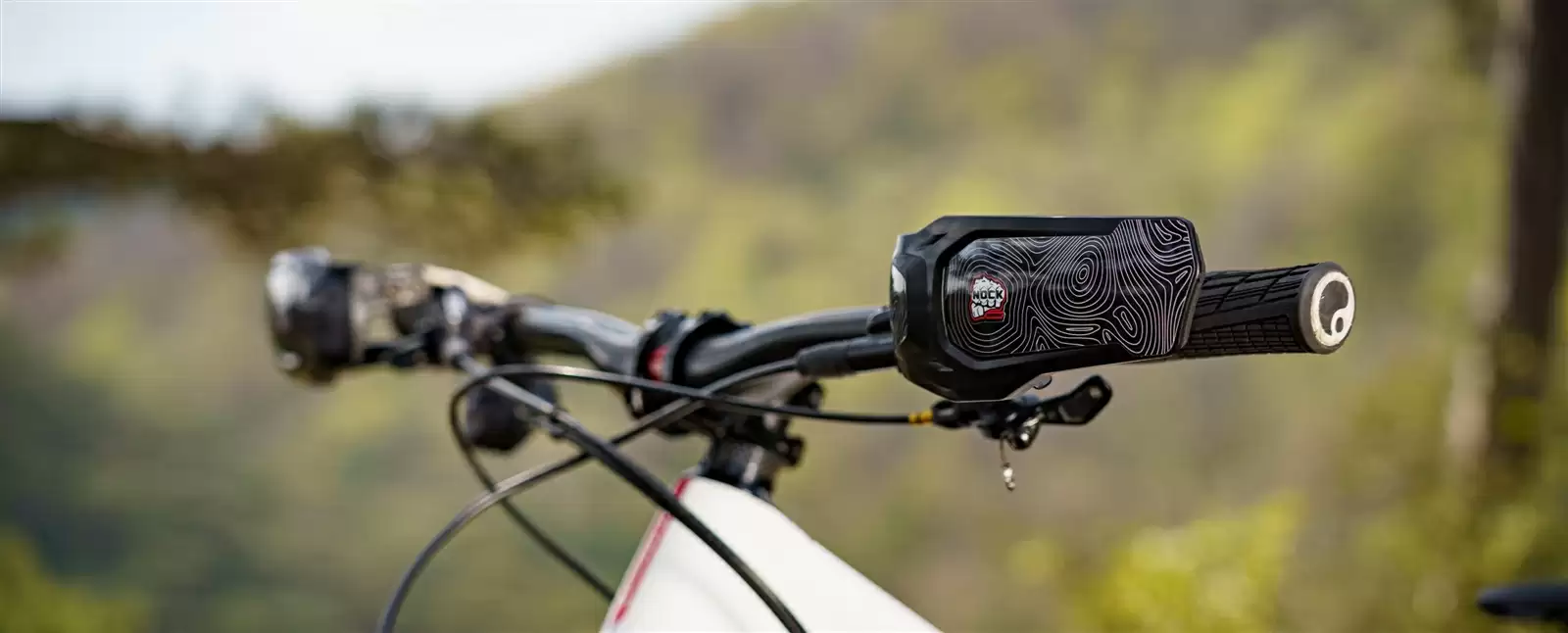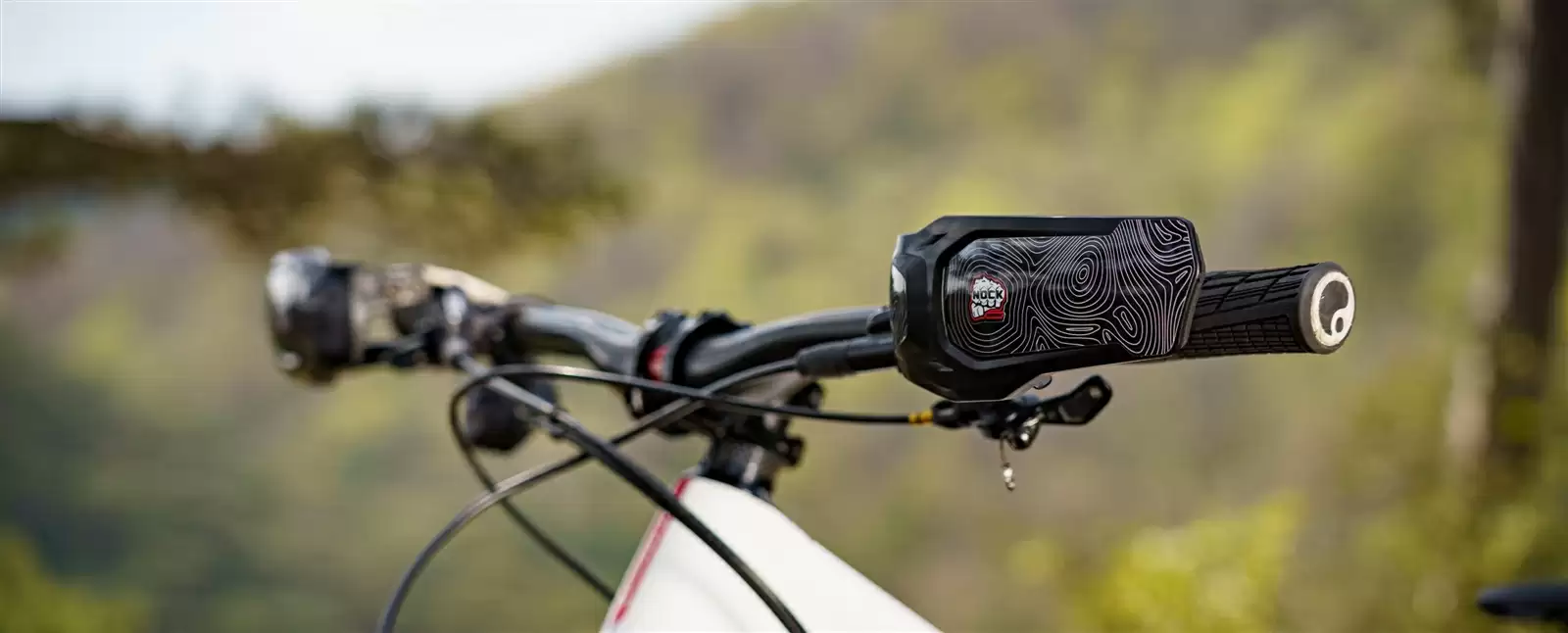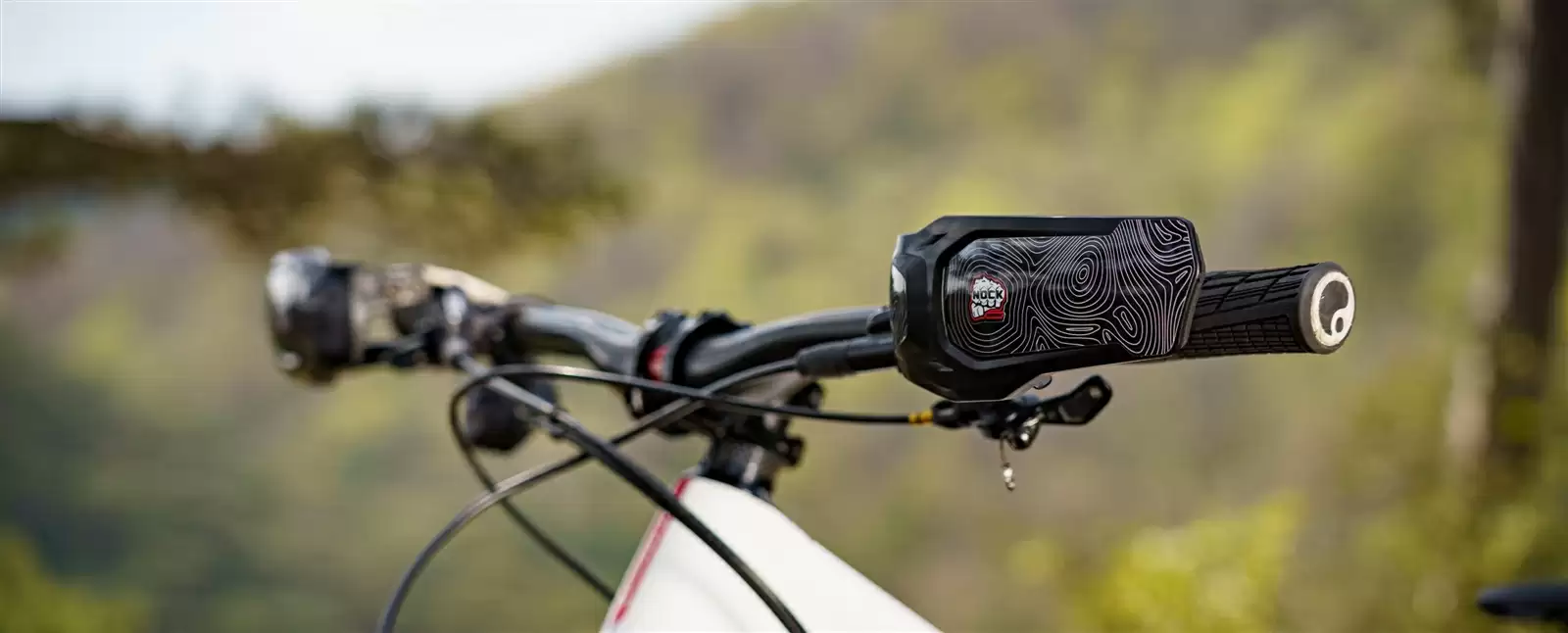 We at Ridewill are always attentive to the news regarding safety on two wheels, which is why we offer you the innovative Sendhit Nock Handguards.
Developed from scratch with the aim of obtaining a 100% specific product for MTB, the Nock handguards feature superior protection and a unique design to be even more effective in all gravity uses.
- Total weight: 169 gr per pair
- Sturdy aluminum bracket
- Polyamide shields, a material that combines great rigidity and excellent impact resistance
- Uses only 10mm of handlebar space
- Does not interfere with the shift lever or seat post
- Compatible with most brake levers
- Adjustable distance between the handle and the handguard: from 7.8 to 9 cm
- Made in France.
- 2 years of crash replacement policy

COMPACT DESIGN
Measures designed specifically to offer effective protection and a design that fits perfectly with the handlebar.
ADJUSTABLE HANDGUARD
With a travel of 12mm, it is possible to adjust the distance of the handguards from the knob according to the position of the lever and the size of the hand.
Quick and easy adjustment.
TOTAL PROTECTION
Total protection of the hand even in case of complete flexion.
LEVER PROTECTION
In addition to the hands, Nock Handguards also protect the brake lever thanks to a greater protection area.
RIGIDITY AND FLEXIBILITY
The use of a special material guarantees both excellent front rigidity and high flexibility.
IMPACT ABSORPTION
The insert with MicroSHOCK technology absorbs more impacts, preventing them from transferring directly to the hands.
CUSTOMIZATION
14 graphic options to match your bike.
PACKAGING
- Pair of right/left handguards
- 2 fixing supports
- Screws and nuts for fixing
- Stickers
- Cleaning wipe
- Installation manual
You can find Nock handguards below.