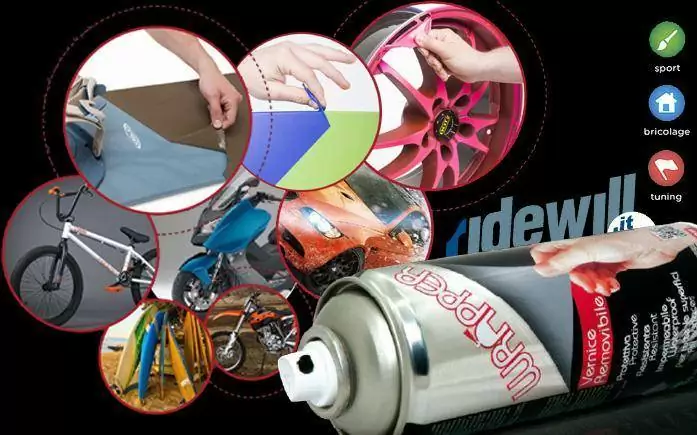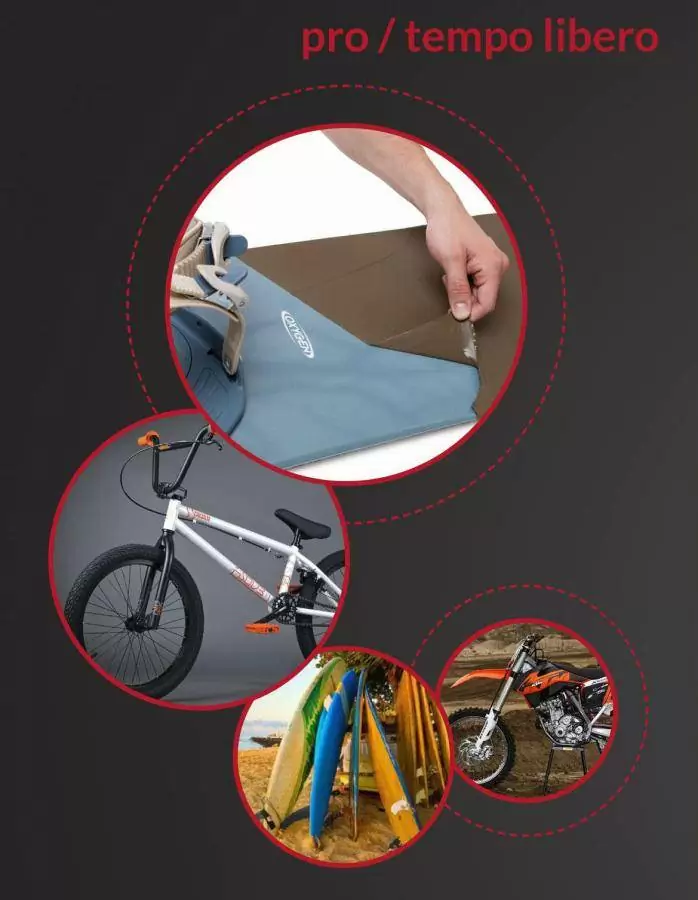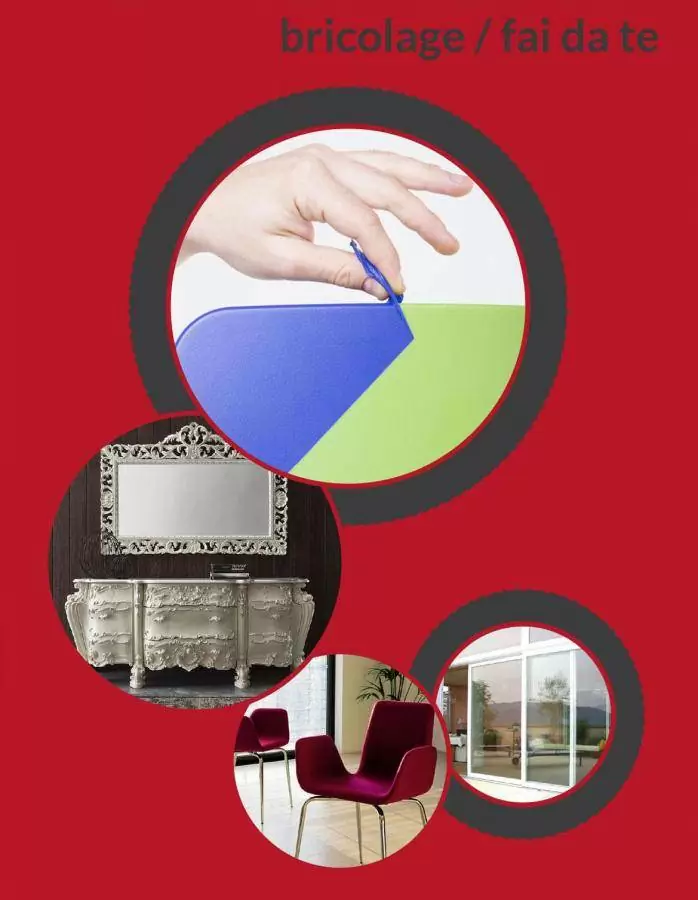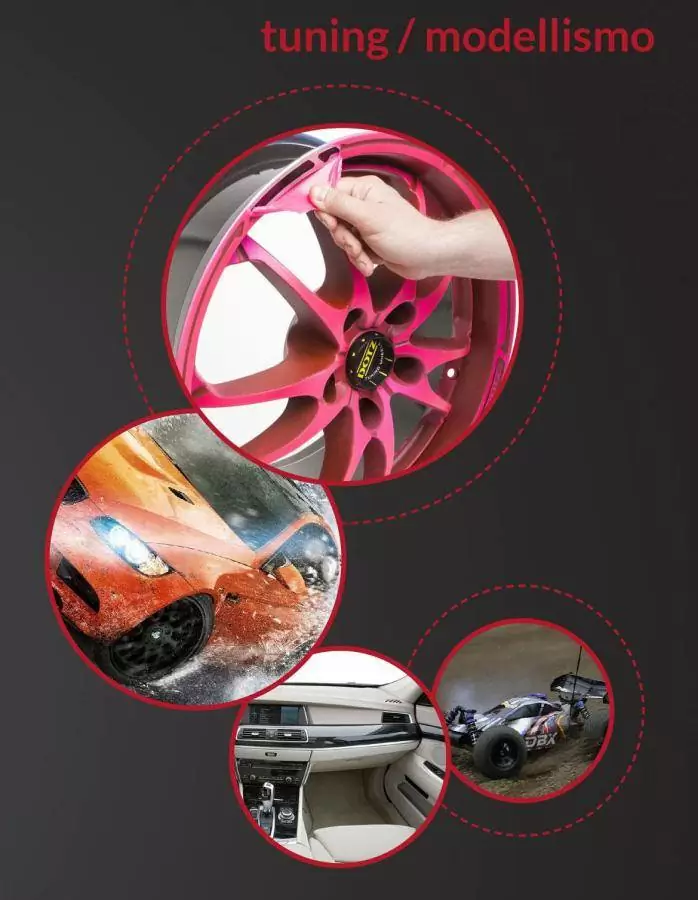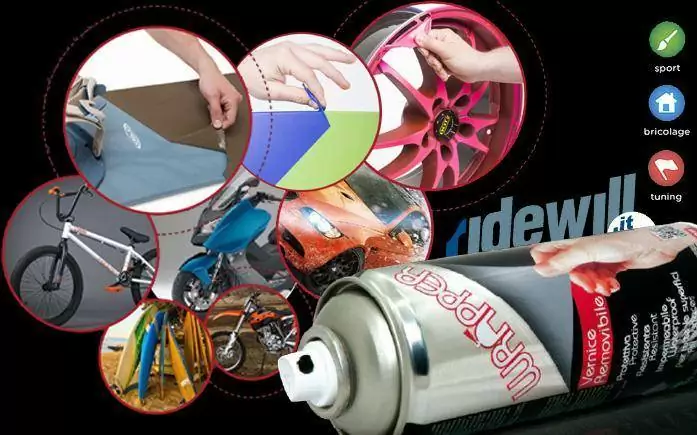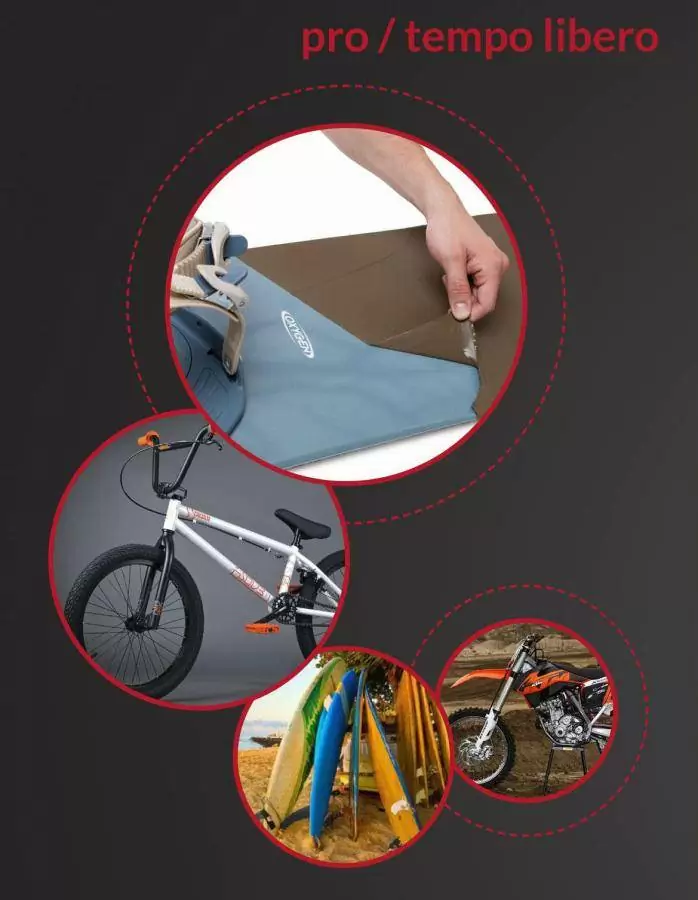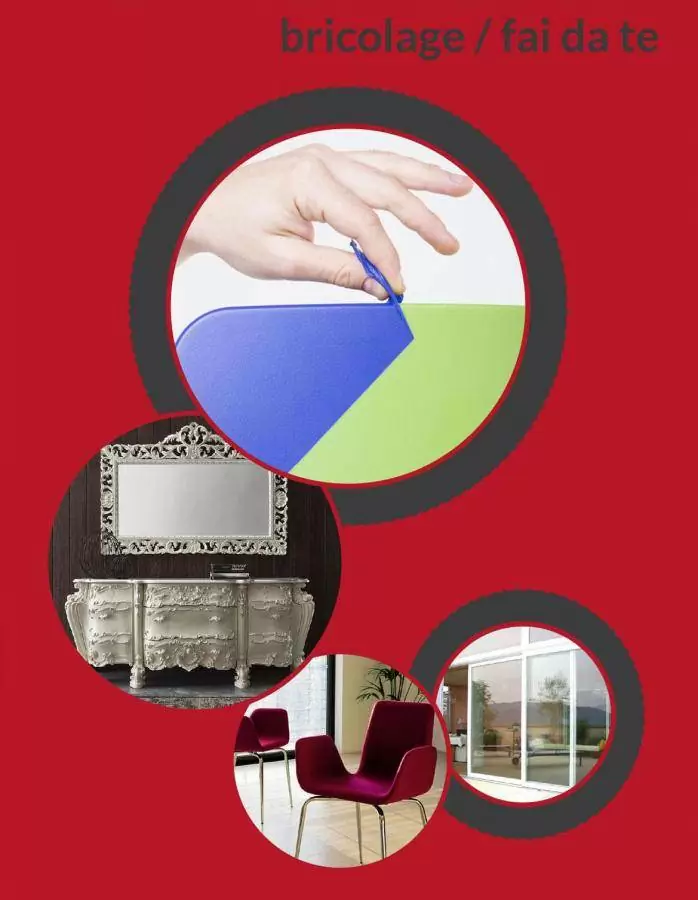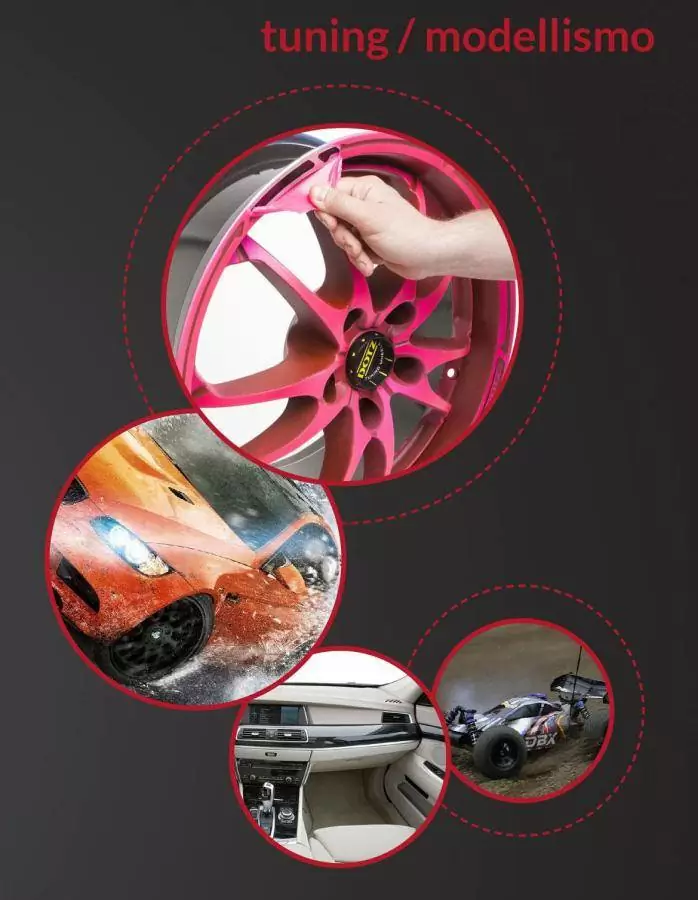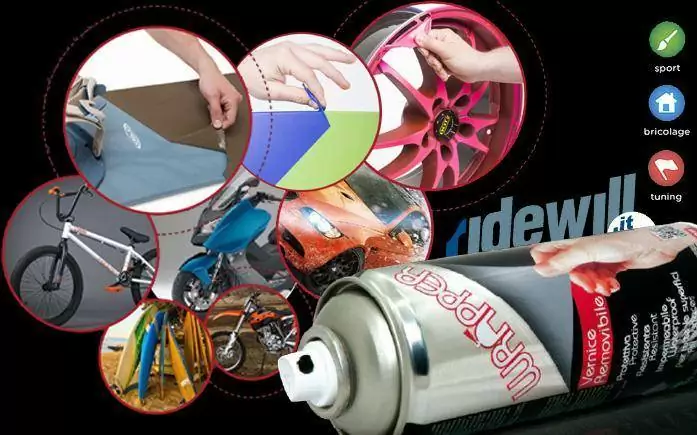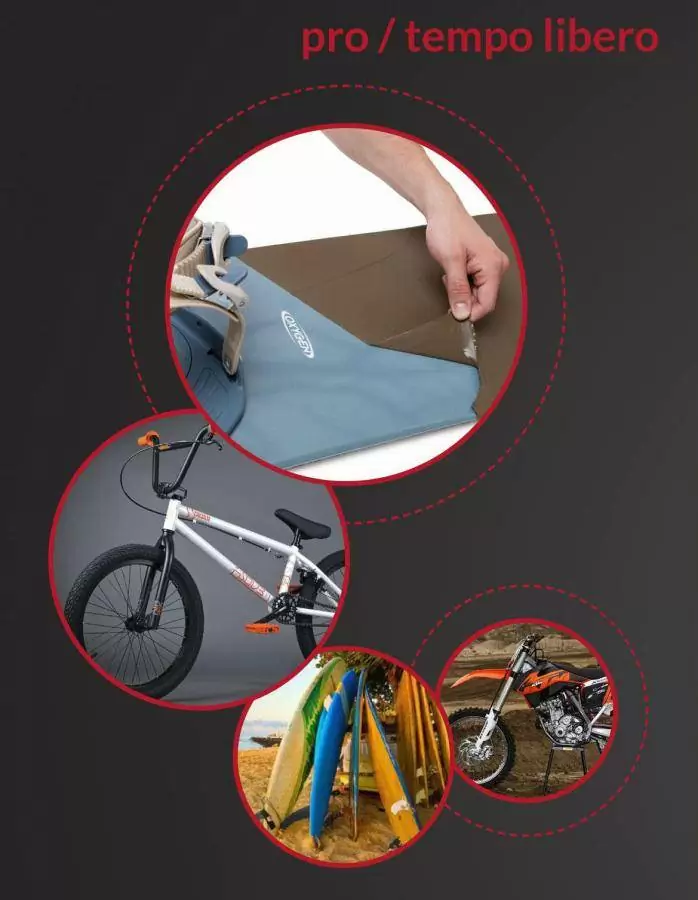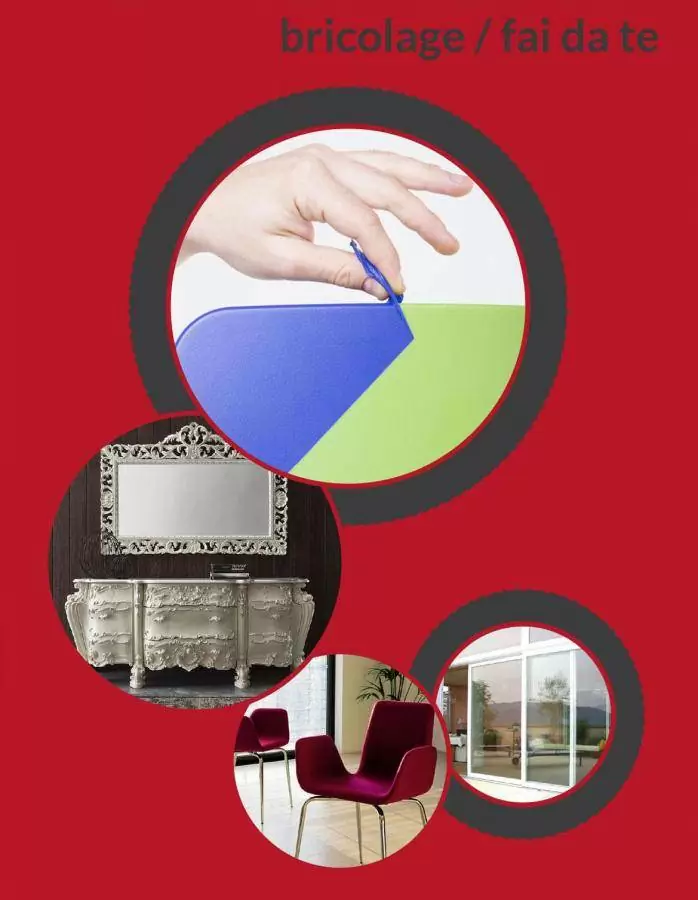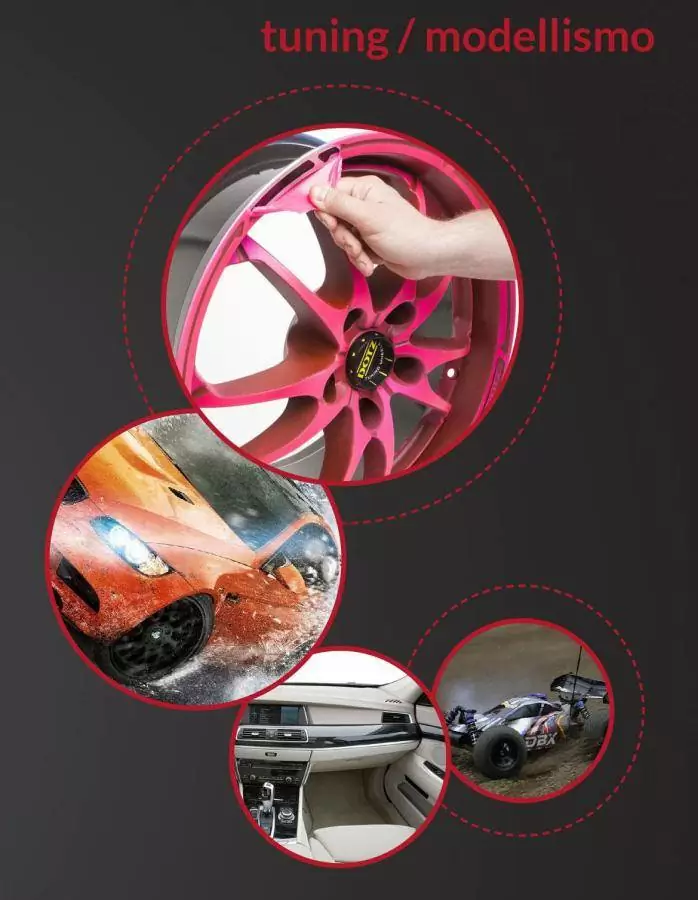 Wrapper is a removable spray paint ideal to personalize and protect any surface. A transparent or colored film of particular and specific formulation available in 33 colors with matt finish and a clear gloss version.
The product is designed for decorating, mask, repair and cover objects of any material; ideal as a water repellent thanks to its properties that make the surface waterproof after being applied. The pigments used in Wrapper sprays are also resistant to UV rays, therefore the product and the color will not alter over time. Wrapper also has a protective function against dents and collisions: protects the object from dirt without altering its characteristics.
Its peculiarity is the removal once dry and its thickness and elasticity vary depending on the amount of layers sprayed onto the object. Indicatively with one hand is obtained 20 microns thickness: it is suggested to spray at least 60 microns (thus 3 layers) of the product to ensure a good strength, durability and elasticity.
Suggested uses
From sports and leisure, home decor and DIY, to tuning and model:
- Protect and customize the frame of the bicycle, fairings of the bike or snowboard when you want and how you want! With Wrapper you can increase the grip and change color as you prefer
- Protect your furniture from scratches and dirt with Wrapper transparent or change the look of your furniture with colored or glitter paints. Wrapper is ideal for DIY, bricolage and also to obscure windows.
- Protect and changes the color of the wheels or any other components of your car or motorbike, as mirrors or car body. Wrapper can also be used to restore the interior plastic parts and dashboards.