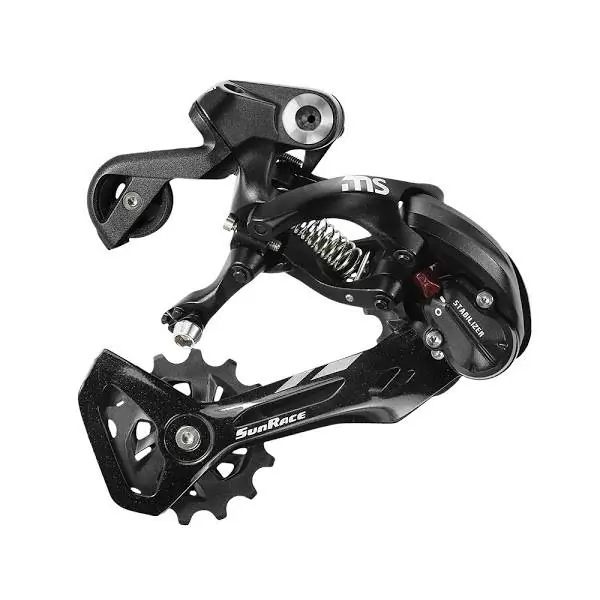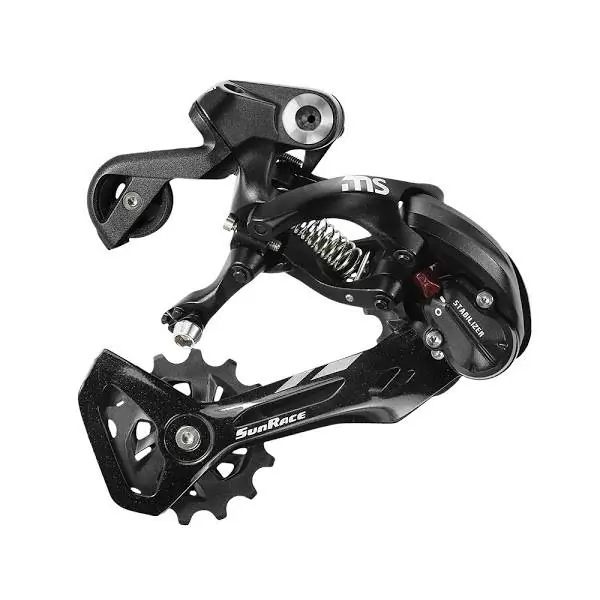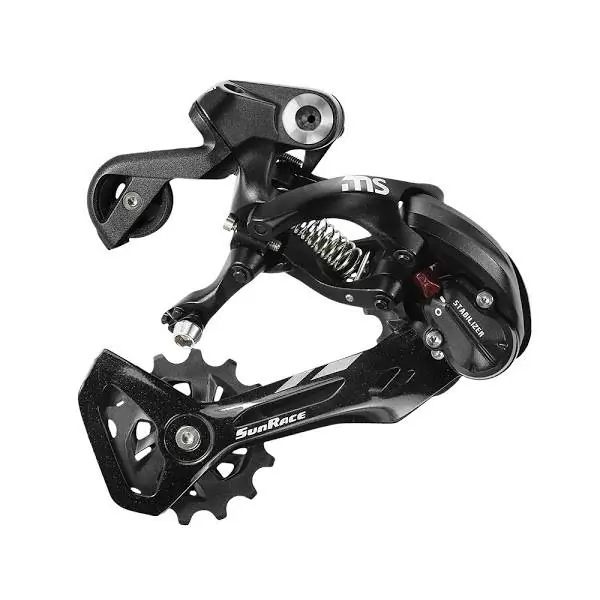 Revolution comes, Sunrace 12v group!
Sunrace has recently presented a viable alternative for 12 speeds.
It is an aftermarket group, performing but at the same time at a great price.
The gearbox control is suitable for the 12 speeds and is compatible with the entire Sram Eagle range (XX1, X01 and GX) and the Sunrace gearbox.
The latter is produced in two versions: a black one, called RDMS30 and a silver one, RDMX60.
The particularity is the possibility of use with 10-11 or 12 speeds.
Equipped with the '' stabilizer '' system, it has a special lever positioned between the cage and the gearbox body, which allows riders to lock the cage at their convenience, thus avoiding annoying chain jumps.
The two pulleys are differentiated in the toothing, the upper one is 12t, the lower one 14t, with a narrow wide anti-fall profile.
Both versions stop the scale at 315gr
The chain is also interesting, available in gold or silver. The length is 126 mesh, for the gold version titanium coating is expected that improves longevity.
The two cassette sprockets, the MZ90 (available in black and silver), have been tested for some time and offer an interesting alternative to the big brands.
Low cost, functionality and cutting-edge design.
Check prices and availability!