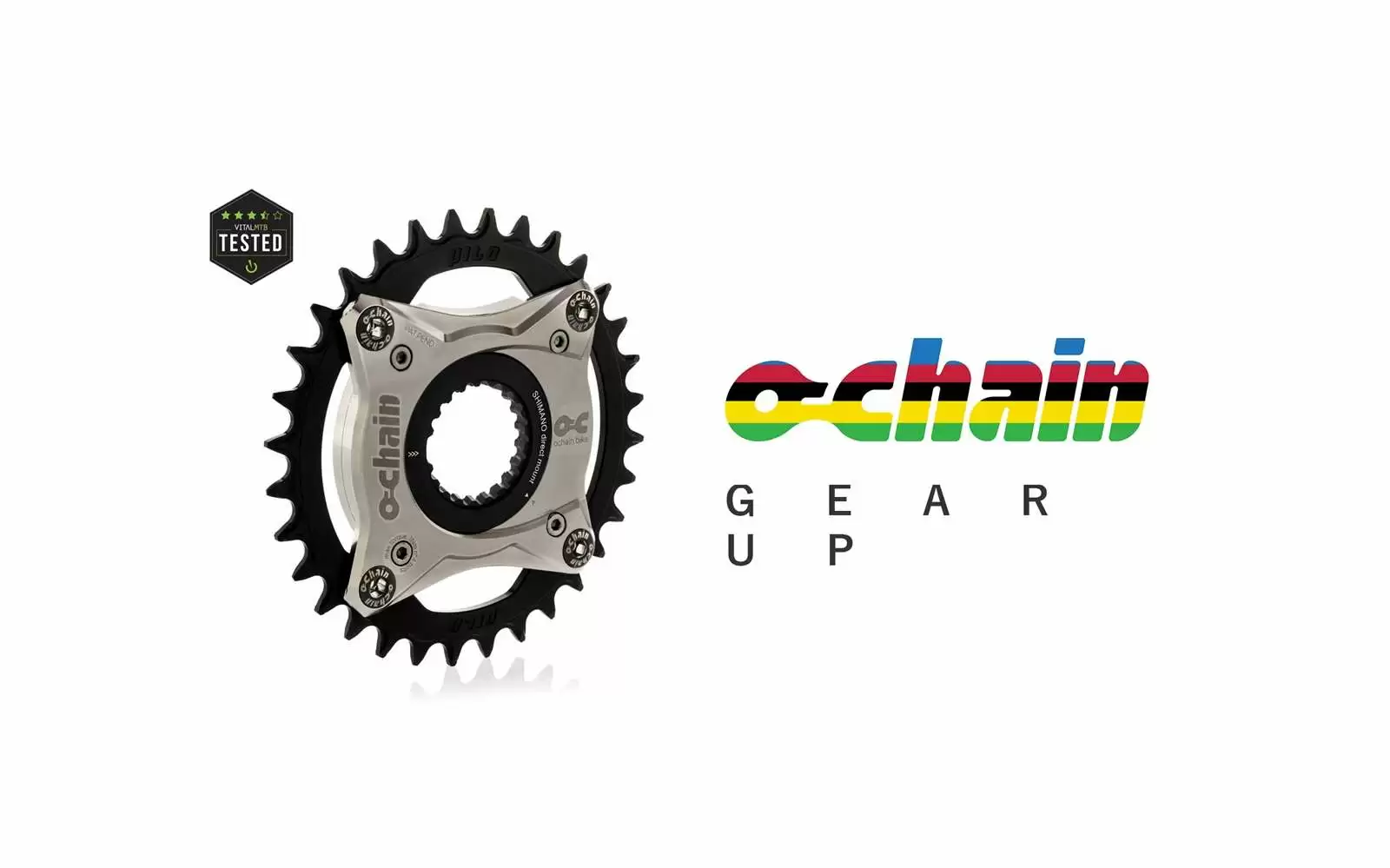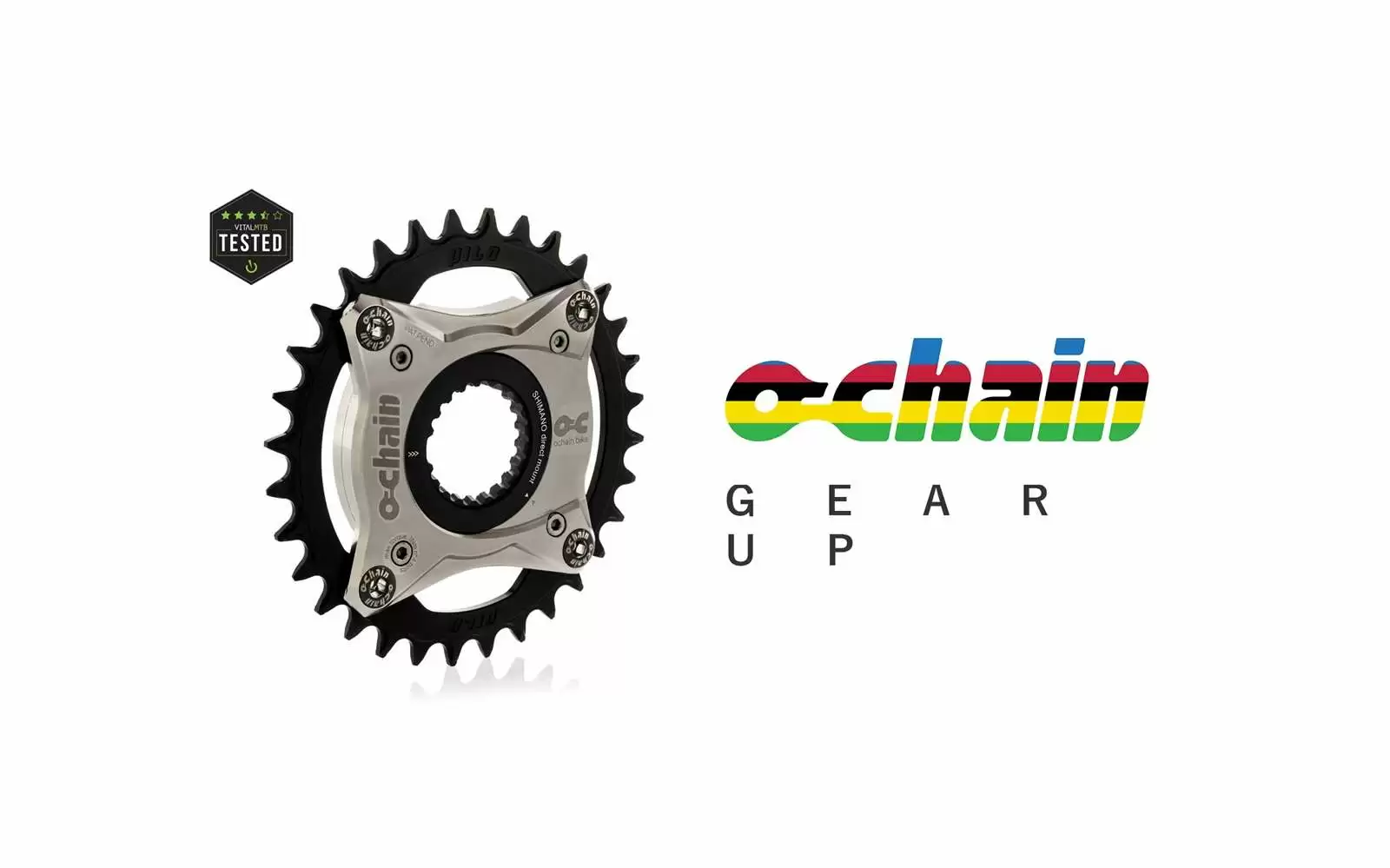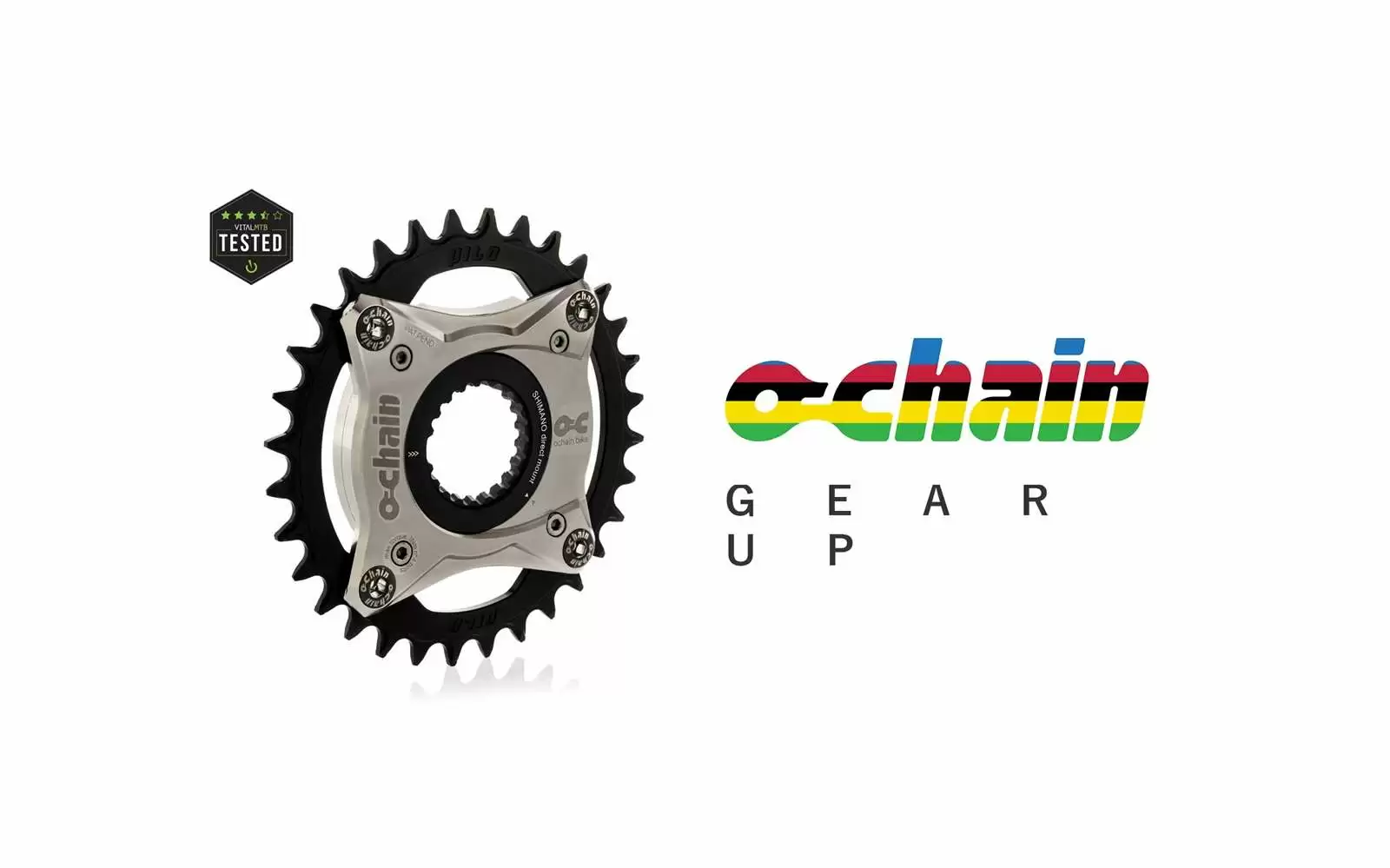 Ridewill presents a novelty in the MTB component scene: the Ochain active spider. The missing piece ensures a smooth descent, without the disturbance of pedal kickback.
Ochain was born from the intuition of an Italian engineer after seeing the victory without the use of the chain by Mulally at the UCI WorldCup 2014 (Downhill). The idea then developed into an industrial project to obtain the benefits of a chainless ride but leaving pedaling control to the rider.
The chainless ride allows the rider, among the various benefits, to experience a feeling of fluidity, an absence of pedal kickback, and improved braking performance. At the same time, the reactivity is reduced and the bike results soft.
The result was the creation of a spider with three different settings to obtain the right balance between fluidity and reactivity.
The problem of the pedal kickback is a phenomenon present in full-suspension bikes and is given by the movement of the rear suspension which causes the chain to expand, this leads to a sudden retraction of the pedals.
Ochain's design mitigates this stress by cushioning excess force directly on the traction, using springs and elastomers. It also facilitates the work of the rear suspension leaving it free to compress without encountering resistance.
The component is mounted in the central part of the crown utilizing four screws and hooks onto the bottom bracket. It is mainly composed of Ergal, an aluminum alloy particularly resistant to stress, and inside it contains the interchangeable parts: the steel springs and the elastomers. To change their setting it is necessary to open the spider by unscrewing the four screws.
The configurations available are 6, 9, and 12 degrees. 6th is the hardest setting, suitable for enduro use, while 12th is the softest, the step closest to the actual chainless experience. To understand which is the ideal setting for your situation, simply consult the orange table below.

There is no strictly correct use but it depends on the sensitivity and needs of the person.
Another strength of Ochain is its compatibility with most of the standards on the market with standard chains and BDC 104.
Its effectiveness and uniqueness have allowed it to spread quickly among athletes and amateurs all over the world. Several top riders such as Wyn Masters, Adam Brayton, and Mulally himself have tested Ochain and been impressed with its benefits. Now it is time to find out which one is the most suitable setting for you to fully benefit from the capabilities of the active spider of Ochain.
Go to the catalog to view all the variants available!