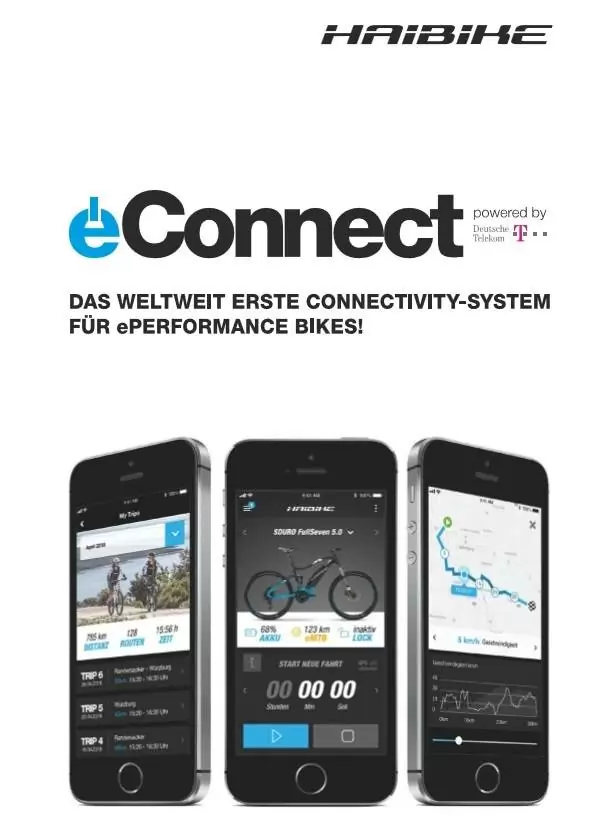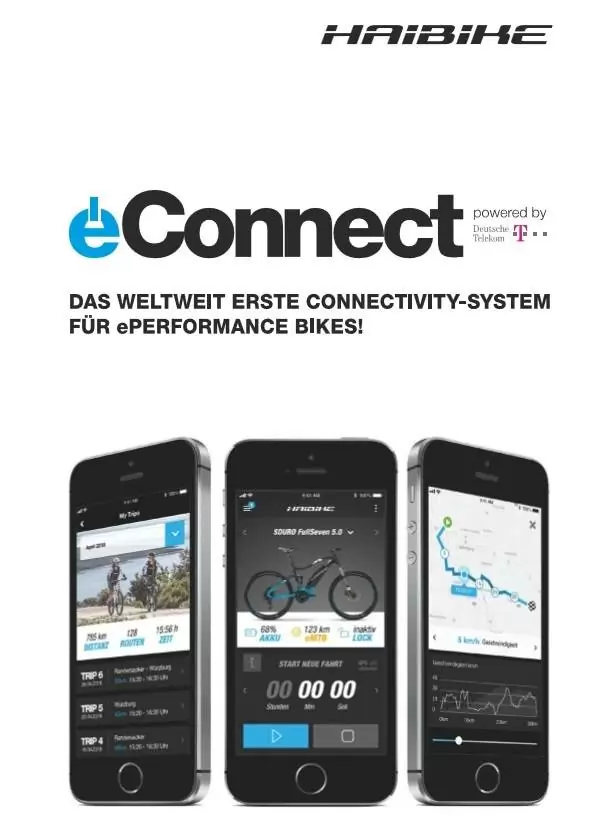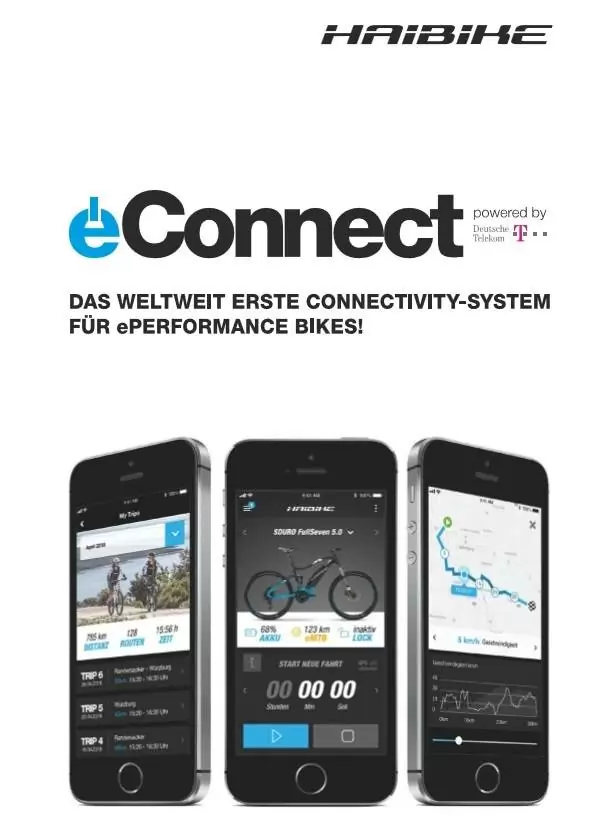 Tomorrow 20/12/18 after a long work finally the new eConnect 2.0 version will be launched with many new features.

In order to use the new version, you will need to download the eConnect 2.0 application directly from your App-Store.

The application will be available in the respective App-Stores, while the Italian update will be available from Friday 21/12/2018.

The links to download the new application are as follows:

Google Playstore: https://play.google.com/store/apps/details?id=de.haibike.eConnect&hl=de

Apple App Store https://itunes.apple.com/de/app/haibike-econnect/id1206908785?mt=8

Also in the Haibike channel on Youtube you can see new Video Tutorials: https://www.youtube.com/user/HaibikeChannel

We wish you happy holidays and have fun with the new eConnect system!