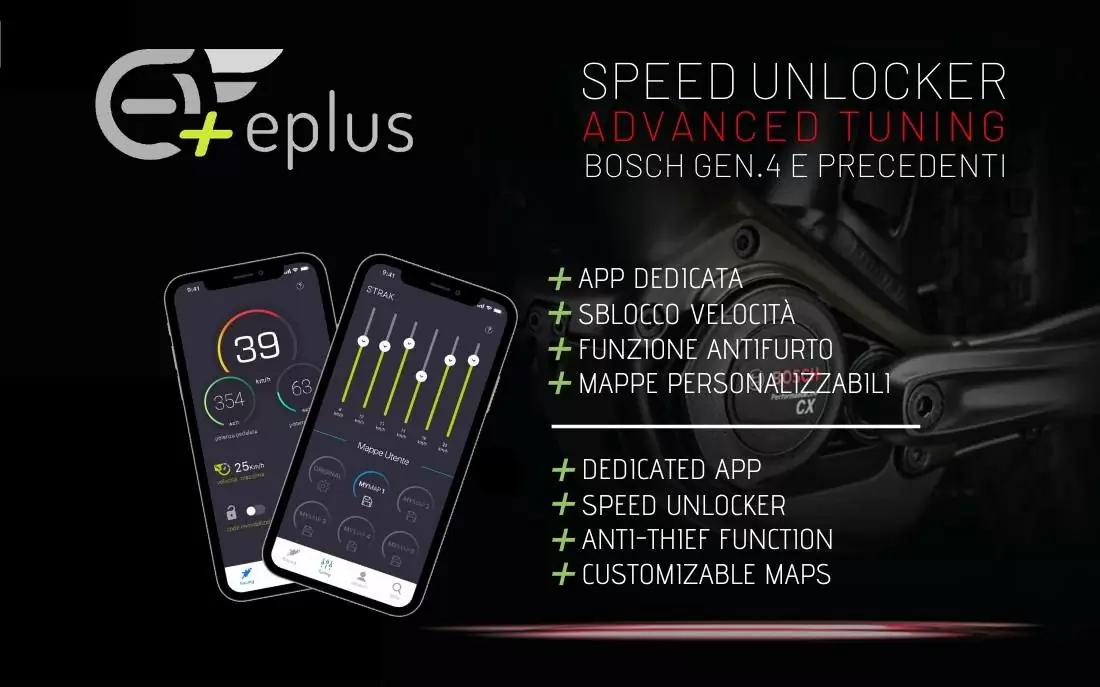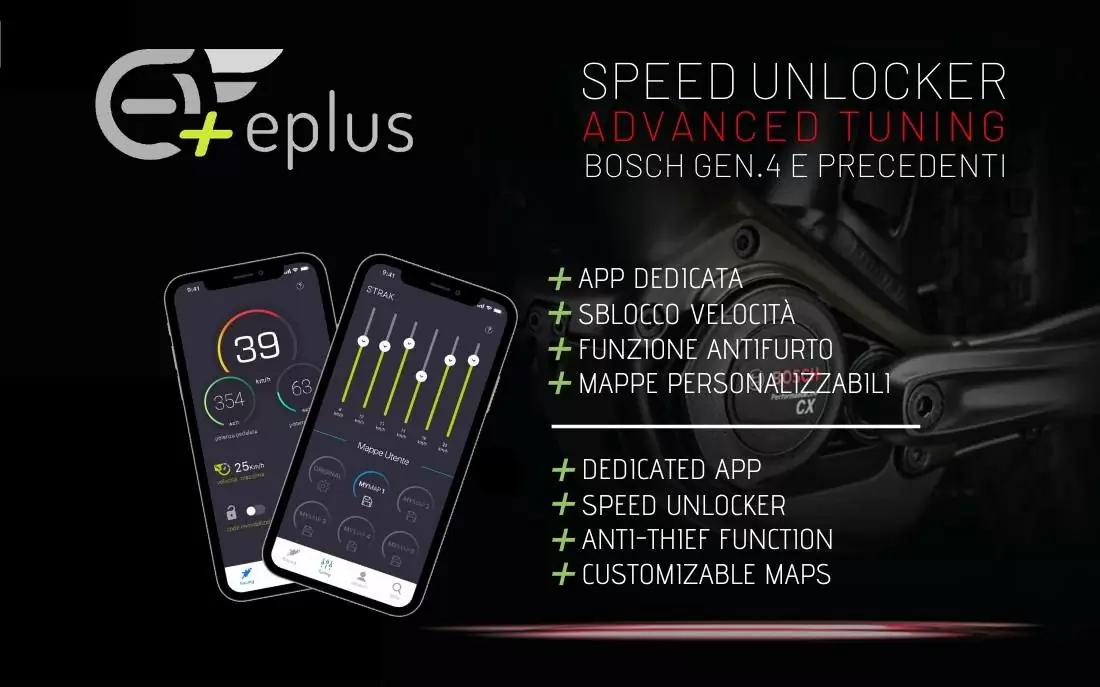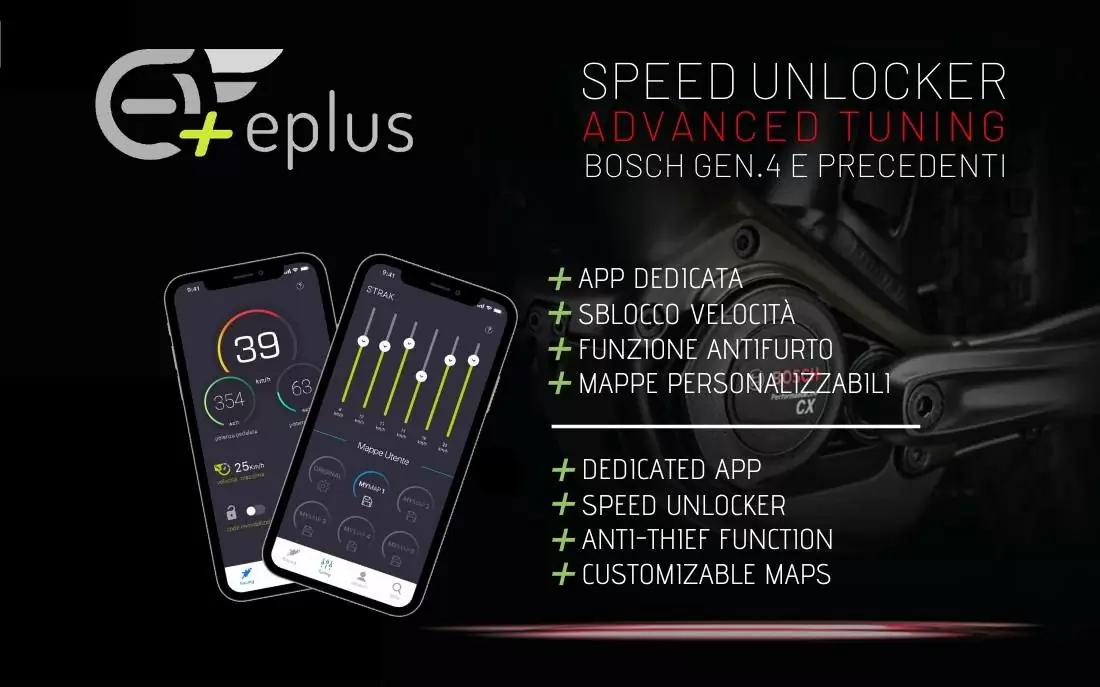 In addition to unlocking the speed, the system allows the application to customize your driving style, based on the type of route and experience. The cyclist can customize both the speed and the style of power delivery according to the speed. Eplus offers different mappings from which users can choose: eco, urban, touring, enduro trial and race.
In fact, the kit allows you to have the following additional functions:
Anti-theft: Anti-theft bollard: the engine can be locked / unlocked.
Mapping customization: The MYMAP buttons allow complete mapping customization, automatically memorizing the last cursor configuration.
Preset mappings: Selection of preset mappings.