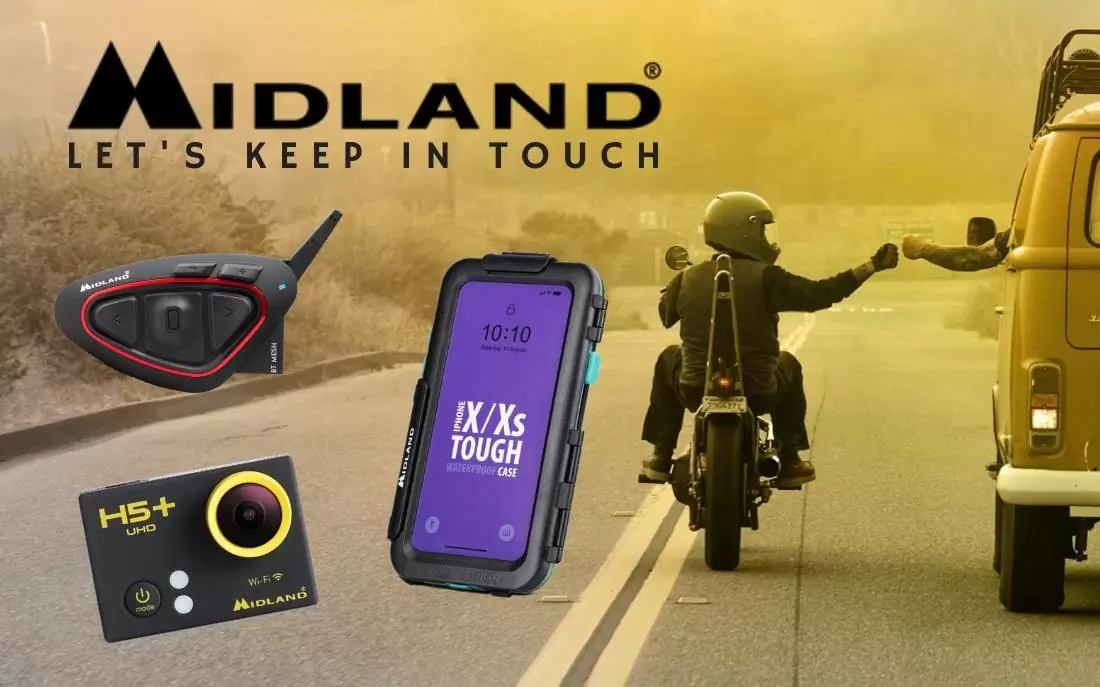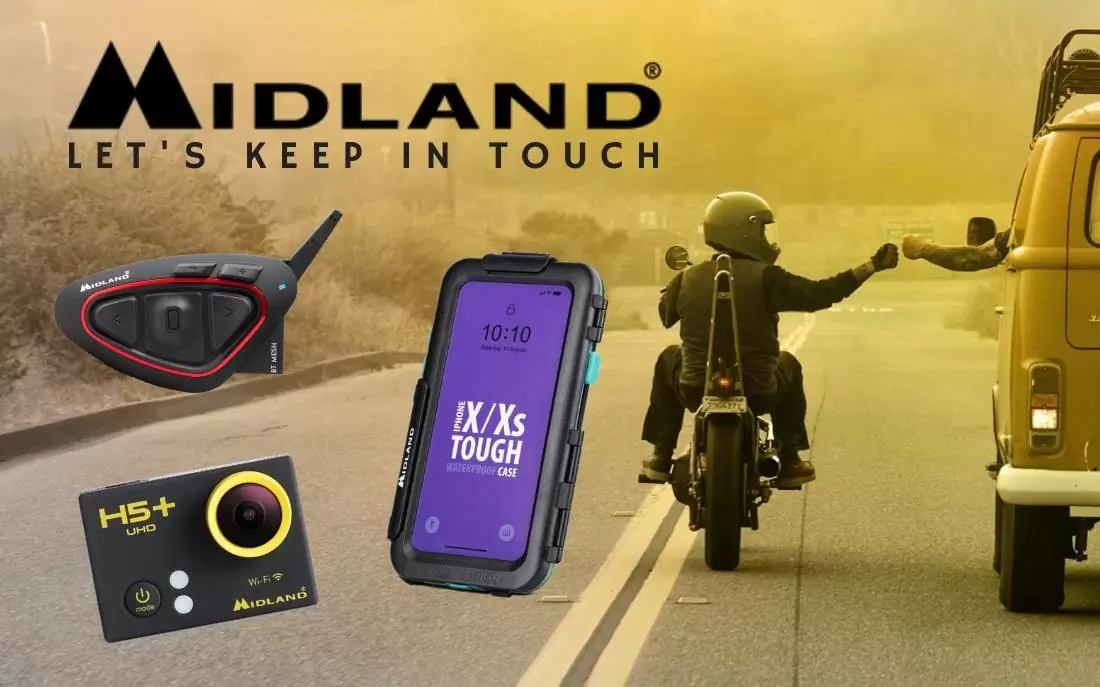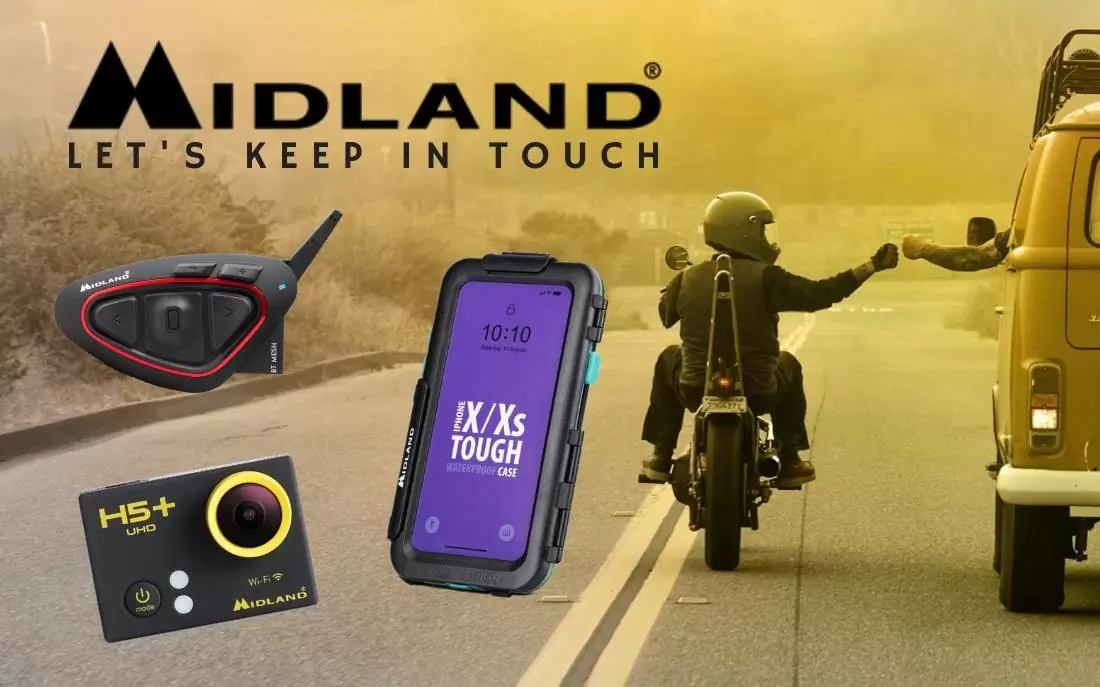 Discover the new Midland 2020 collection:
The new line of BT PRO S intercoms to cover new distances, the BT MINI, the invisible intercoms of the BT GO series and the BTT BUTTON for the BT TALK 2.0 app, the new action cameras of the H series, compact and powerful and all supports for navigators and specific cases for martphones.
Midland. Let's keep in touch!