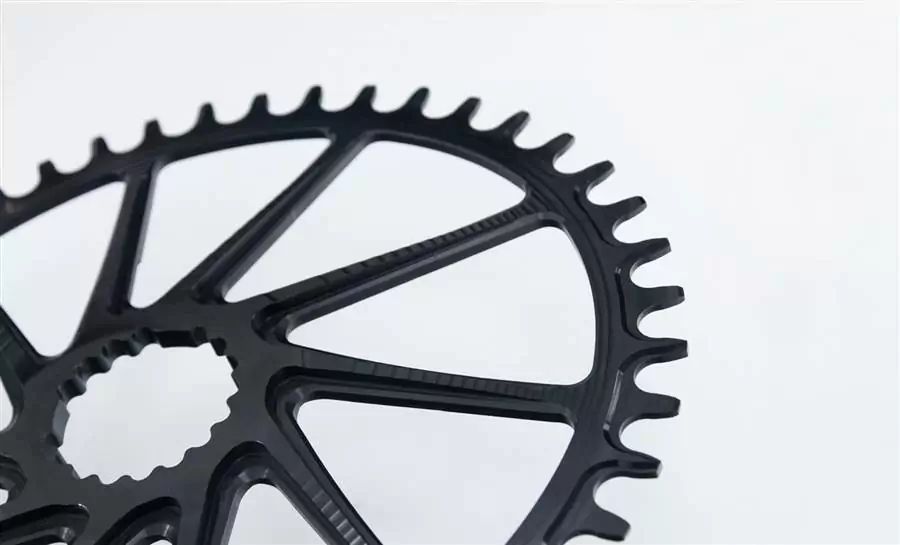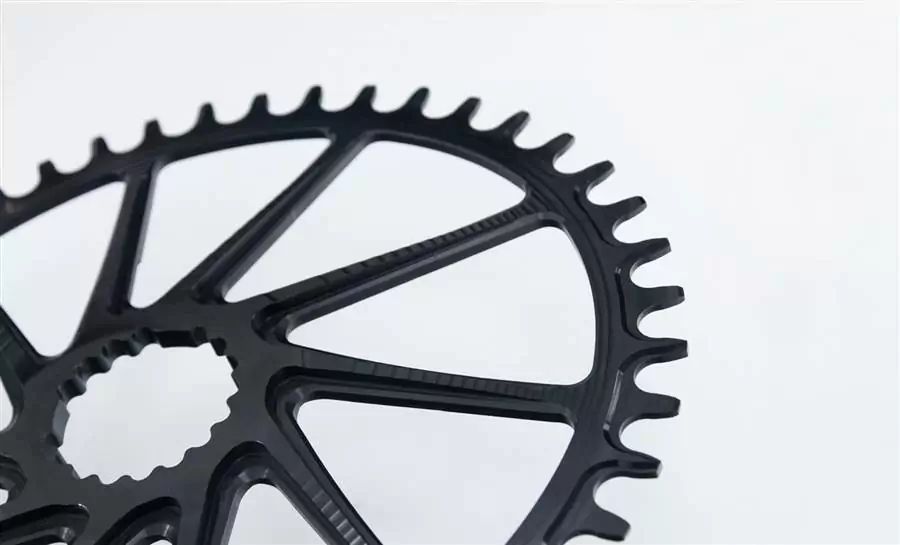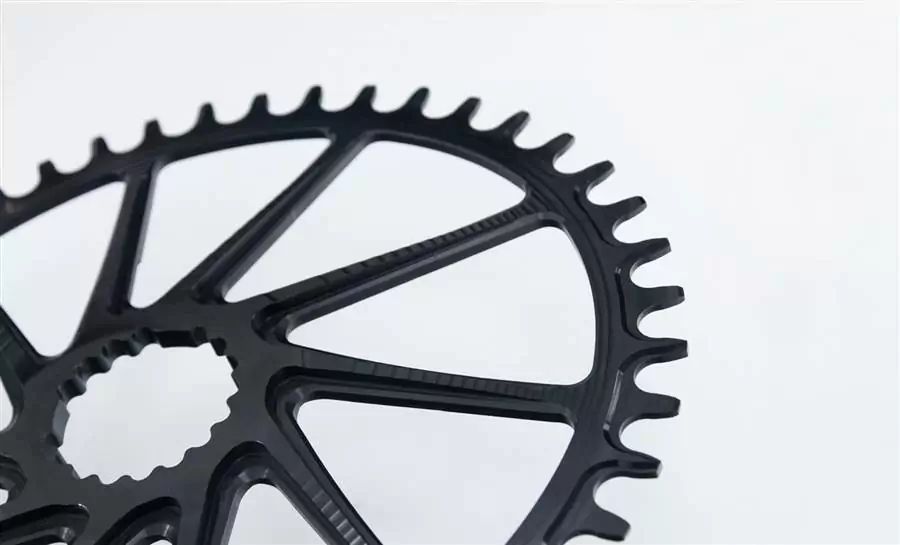 Narrow wide technology has substantially contributed single chainring 1x drivetrains to grow in popularity among mtb cyclist and enthusiasts. Garbaruk - Lightweight Bike Components has put in a great deal of know-how and research efforts to develop a huge range of chainrings to fit most, if not all, major existing standards and satisfy user demands and feedbacks. BCD or direct mount system, Round or Melon (oval) rings to fit crankset models by the most important producers: Shimano, SRAM, FSA, Cannondale, e13 (e*thirteen), Race Face Cinch, Specialized S-Works for Mtb, Road and CX bicycles.
One of the most important features of Garbaruk chainrings is variable teeth thickness that, together with increased tooth height, improves chain retention thus preventing chain to drop while the bike is shivering and jolting. Special tooth shape has been developed to guarantee a tighter contact with chain and softer pedaling in comparison with regular chainrings. Moreover chamfered edges and wide mud gap allows rings and drivetrain not to get muddy. Thanks to chainring construction made from highly durable 7075-T651 Aluminum Alloy, manufactured with CNC milling, overall bicycle weight is reduced in the range of 150-400 grams (considering that no front derailleur and chainguide are required).
Garbaruk has paid particular attention to direct mount chainrings offering a wide range of chainring sizes to choose from. In addition to the fact that direct mount system allows you to save bike weight by not using crankset spider, thanks to variable chainline technology (VCLT) developed by Garbaruk you can reach optimal drivetrain chainline value.
If you are looking for increased pedaling efficiency and easier uphill riding, especially on soft and slippery terrains, Garbaruk narrow-wide chainrings are available also in Melon (oval) version: 12% ovality and 108° timing after TDC (top dead center) give even at-the-wheel distribution of pedaling torque, improved responsiveness and pedaling smoothness, narrower dead spots and increased span of your gluteus and hamstrings.