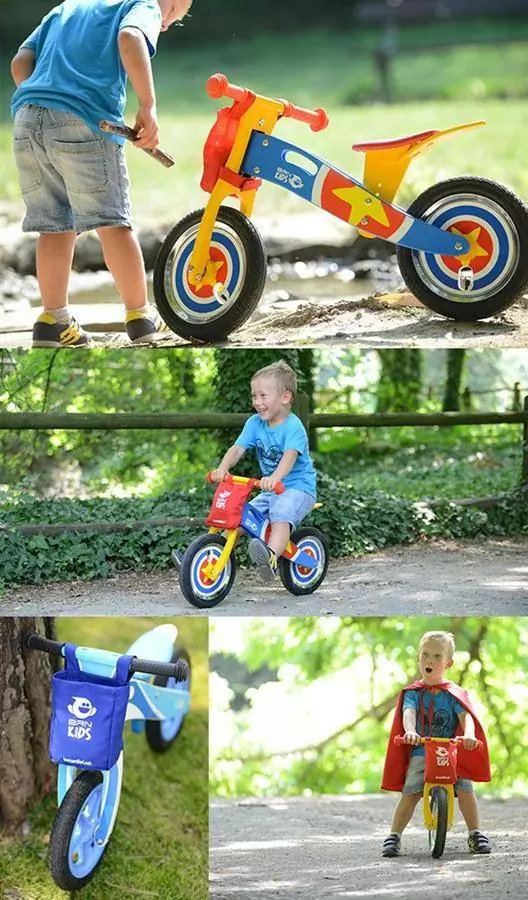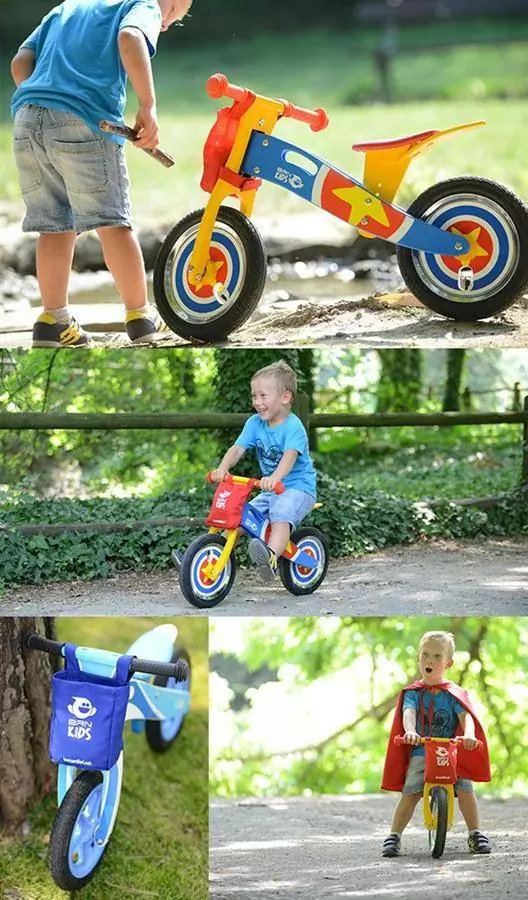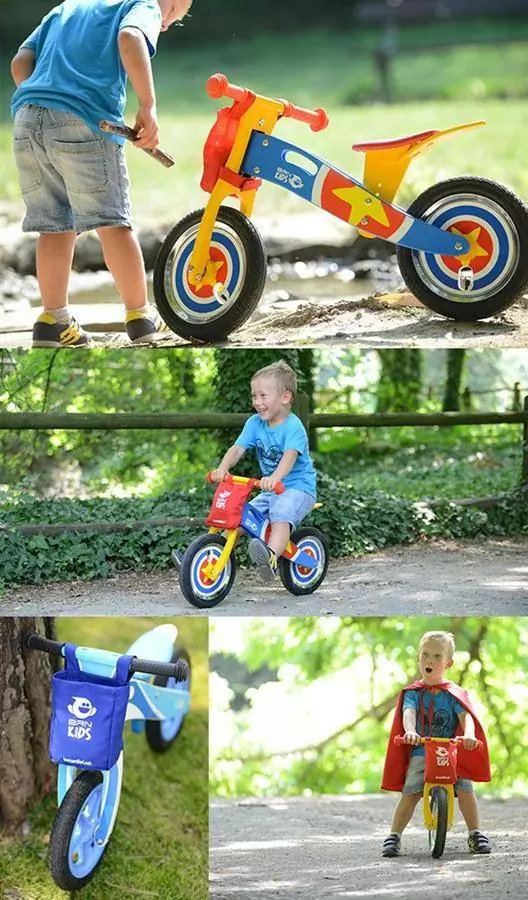 The bike wooden bike without pedals or balance bike (widespread for years in many countries of Northern Europe) will help your children to develop a sense of balance without the help of the rear wheels. This way the child learns to better distribute the weight on the bike without the hindrance of the pedals and natural self.
Children quickly learn to ride a bike, with the security of being able to stop immediately simply by placing your feet on the ground!
Are you ready for a walk with your child? And if at some point you get tired, do not worry, the wooden bike is light and it will be very easy to carry.
The next step will be true to the bicycle without the rear wheels: less than skinned knees for your children, and more fun! Good game!