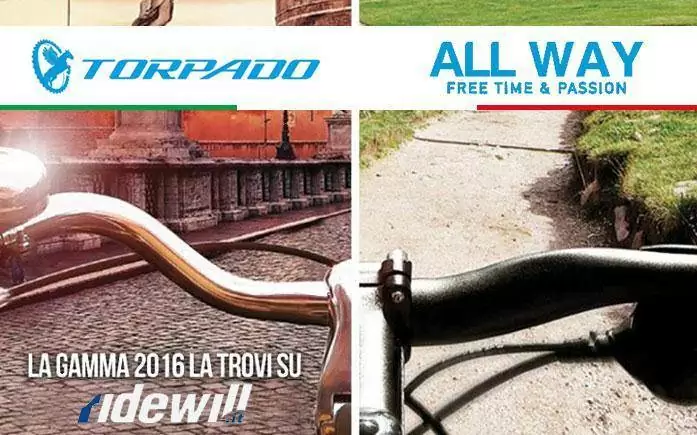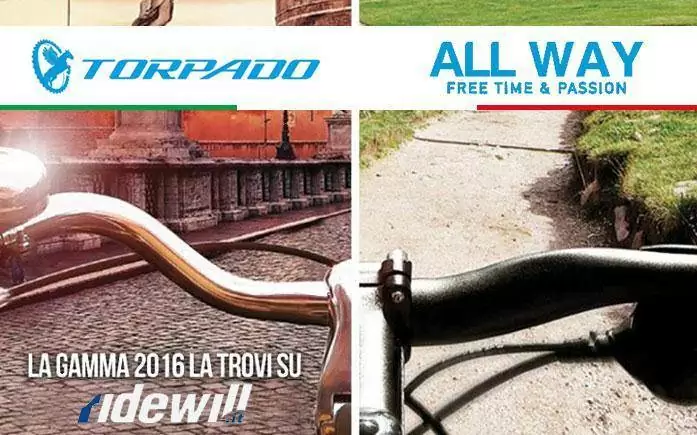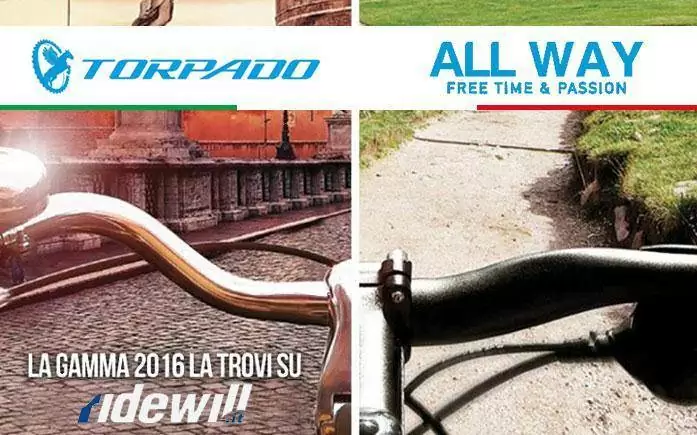 Torpado is an Italian historic brand which has consistently succeeded in reinventing itself over the years, taking the legendary Italian vocation for cycling to an international level. Talent in design, care in selecting materials, advanced technological knowhow: these are the factors which guarantee beauty, performance and safety for the Torpado...in the best Italian tradition.
A Torpado bicycle is a concentration of creativity, aesthetics and design: these unique Italian values are enhanced in a product that represents the perfect harmony of excitement and craftsmanlike attention to detail. There can be no other choice for those who have a taste for beautiful things. With Torpado bikes you can discover a brand new experience. Dynamic and quick, full of passion, always reliable and a spontaneous attitude.
The entire All Way 2016 catalogue is now available online at Ridewill.it with a broad range of models, sizes and colors: mtb, fat bike, road, city, vintage, trekking, folding, bmx and child...obviously Made in Italy!