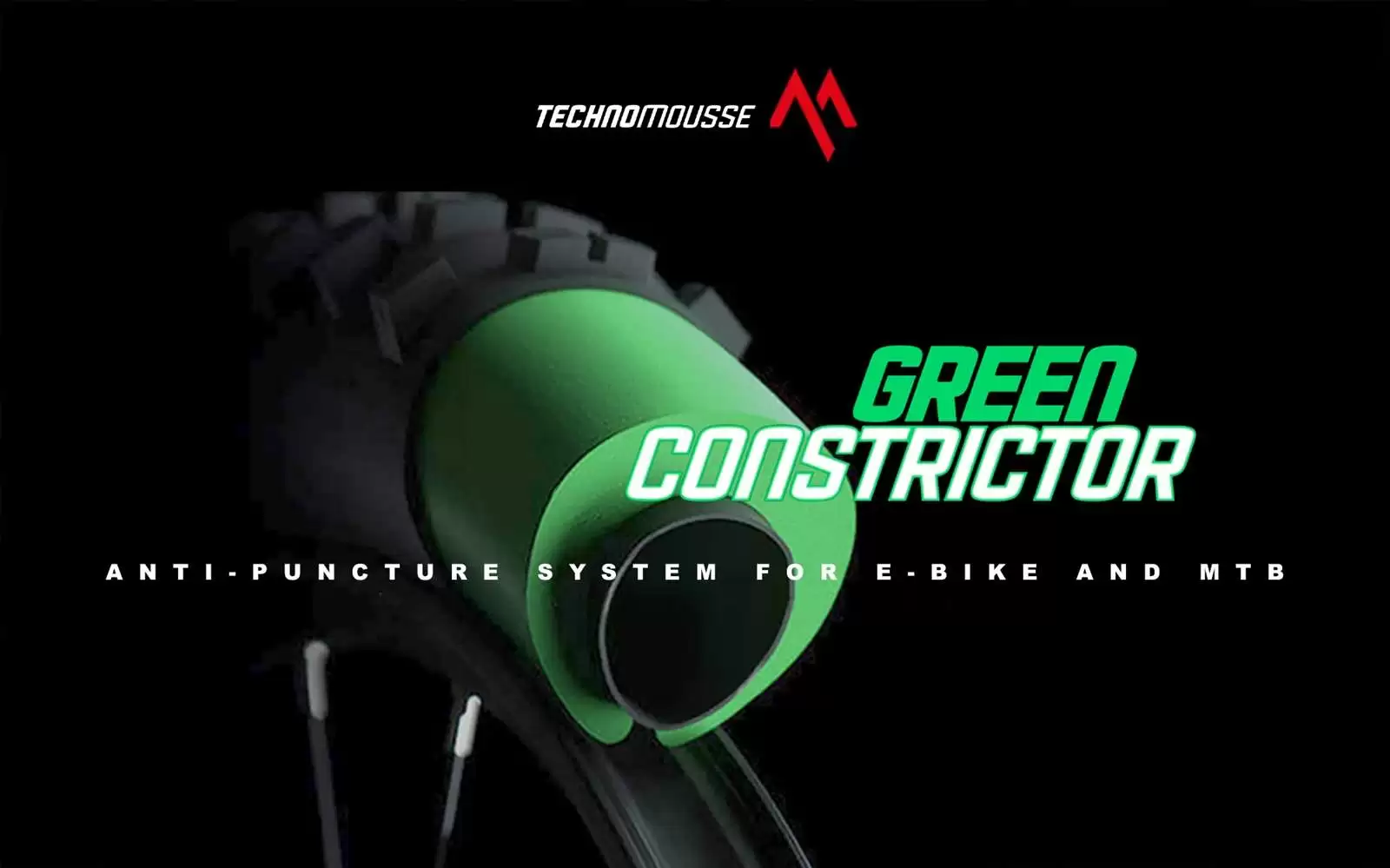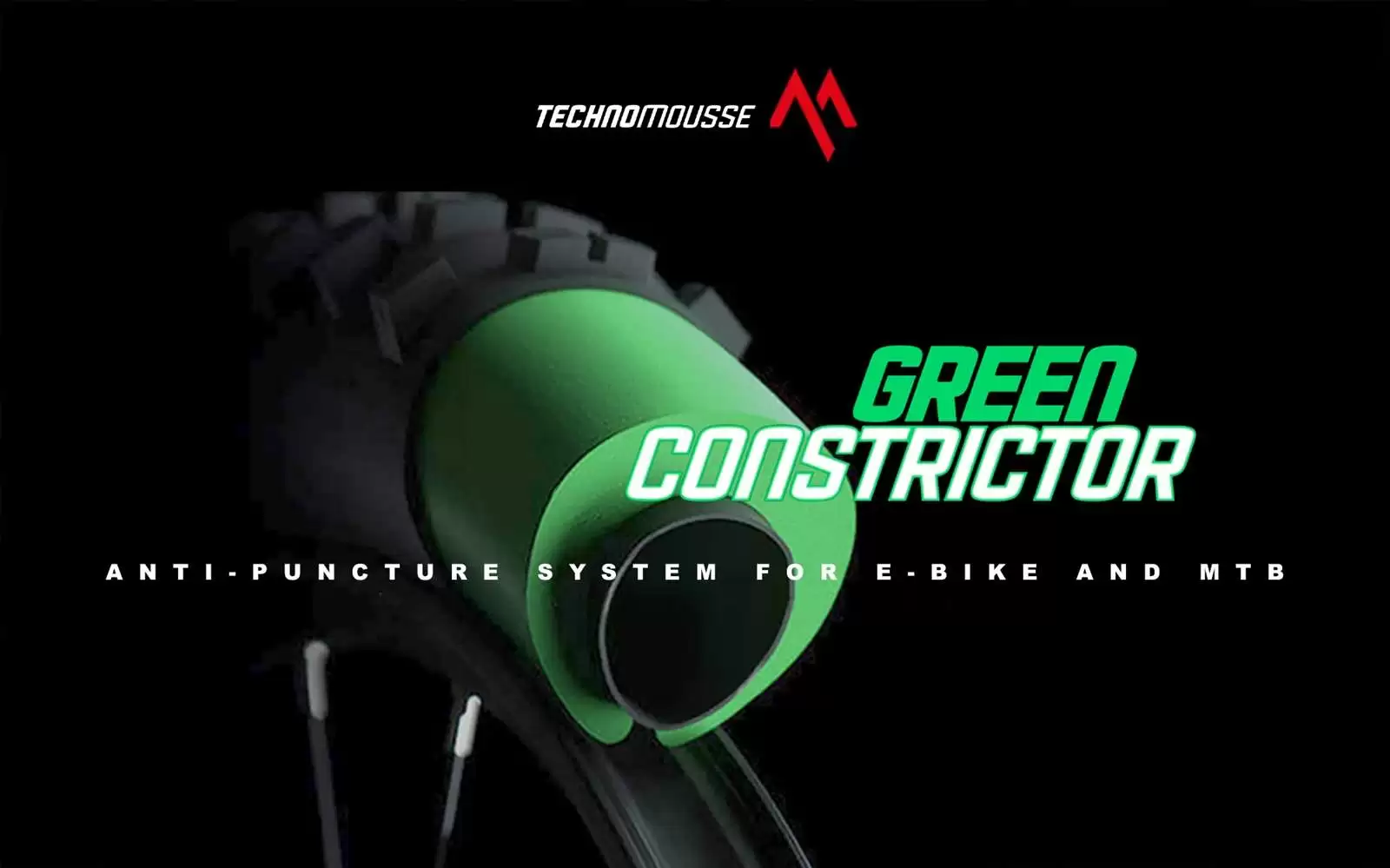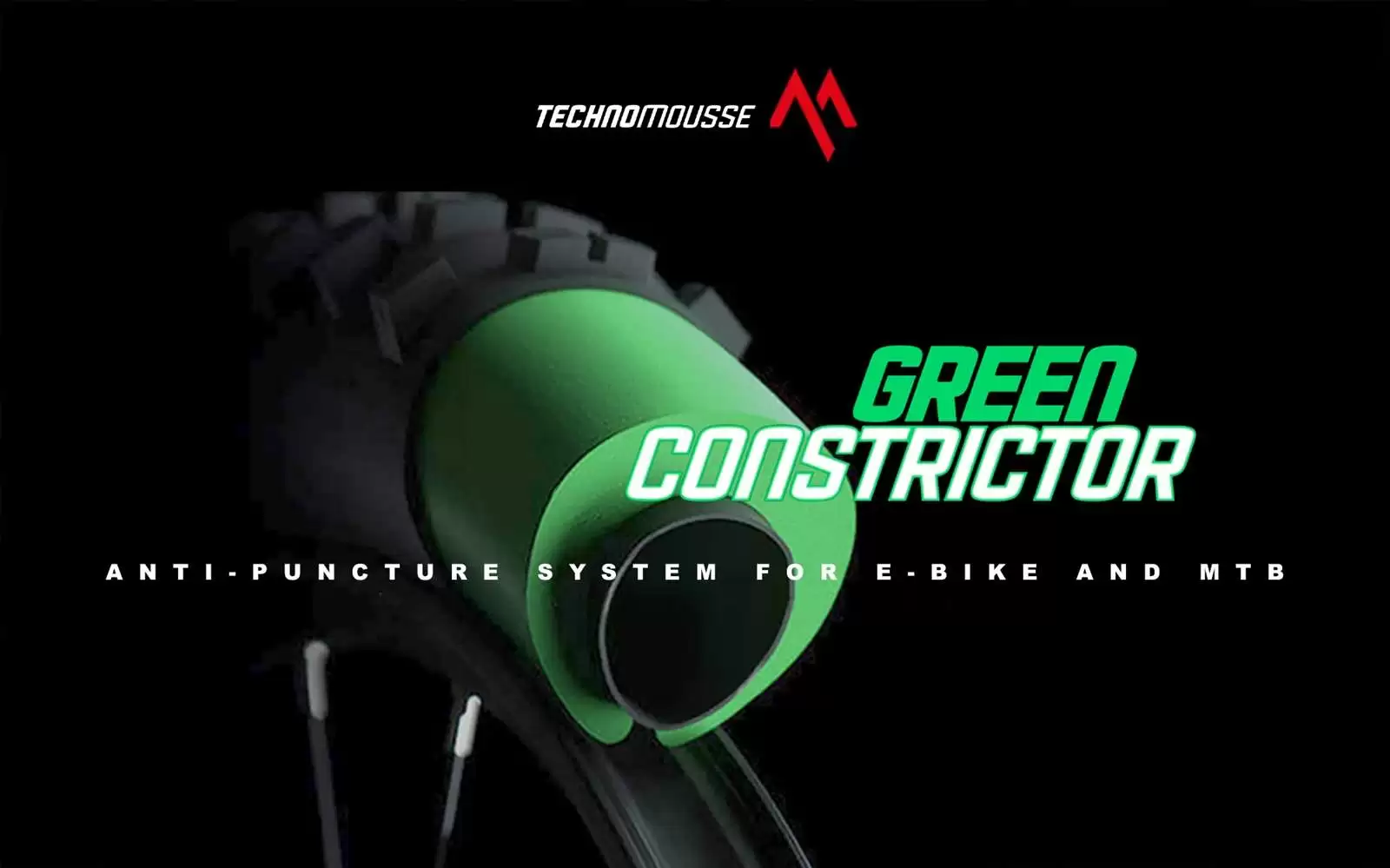 If you didn't know it yet, Technomousse's Green Constrictor is the first anti-puncture for e-bikes and MTBs, perfect for your off-road rides. A light and resistant mousse that fits inside the tire and wraps, protecting it, the air chamber. You will be free to explore nature without worrying about unexpected punctures.
It does not require maintenance. Green Constrictor does not cut, crumble, and has no expiration date. It is very resistant to wear and deterioration linked to external agents, from those of the meteorological type to high temperatures.
It supports three modes of use: tube, Tubeless, and with sealing liquids. It protects the tire by 90% more from punctures and cuts, increases grip by 60%, improving the feeling of driving. It absorbs most of the vibrations while driving, ensuring a more precise and fluid ride, and, more importantly, it can perfectly support the rubber in the event of a puncture, creating an internal pressure of about 0.5 bar.
Not to be underestimated is its ease of installation which, with the right equipment, can easily reach 60 seconds.
The formula of this innovative mousse was developed by the research and development department in collaboration with a team of testers, technicians, and professional riders. The desire to aim for innovation has characterized Technomousse's 60 years of experience in the molding of plastic materials. From this knowledge was born the concentration of innovation and experience that is Green Constrictor.