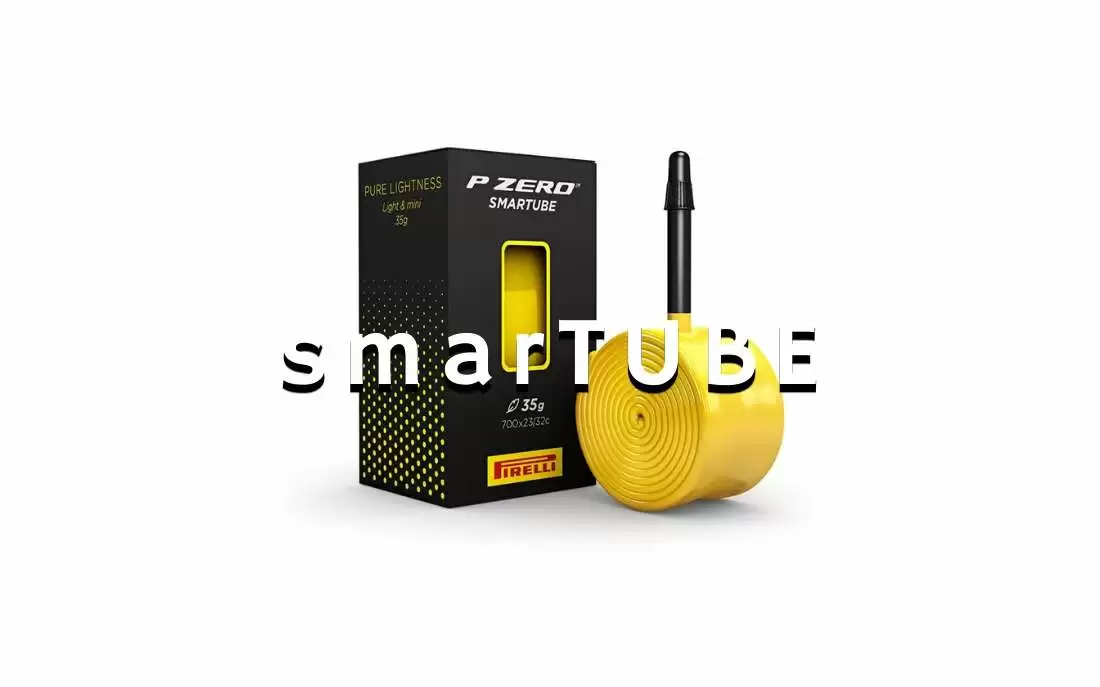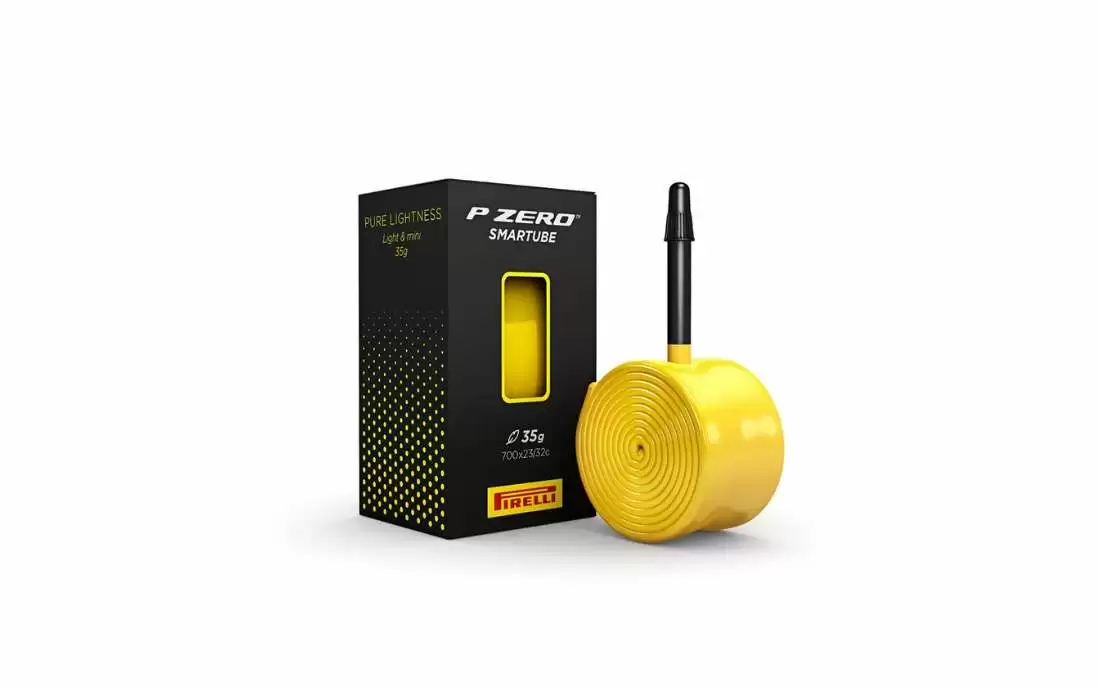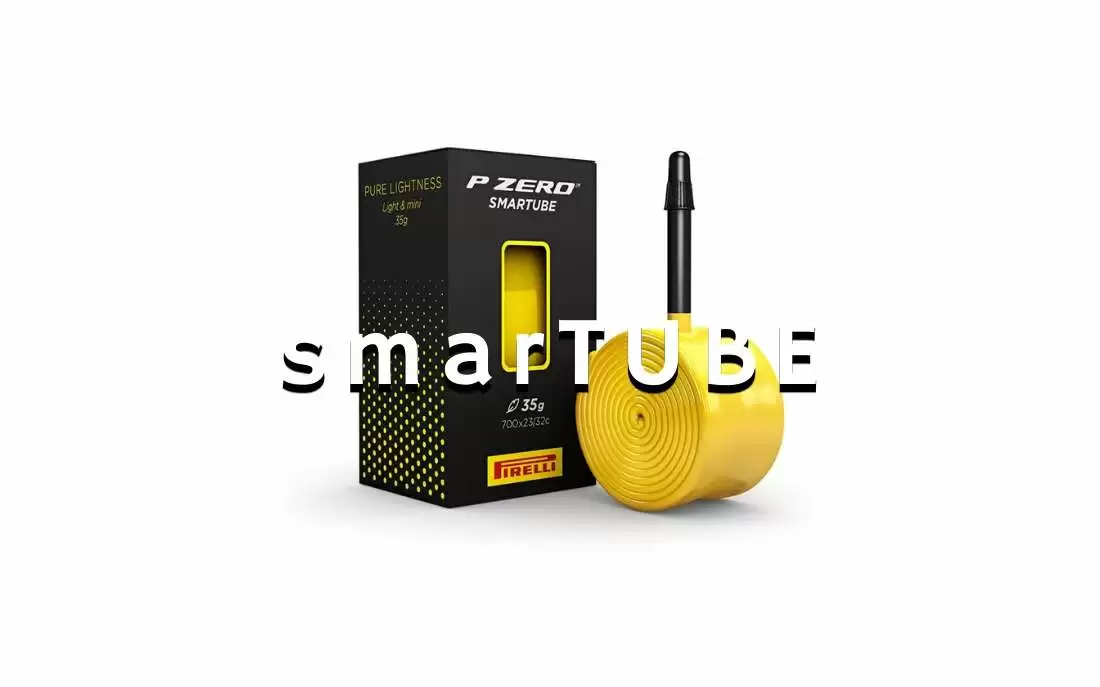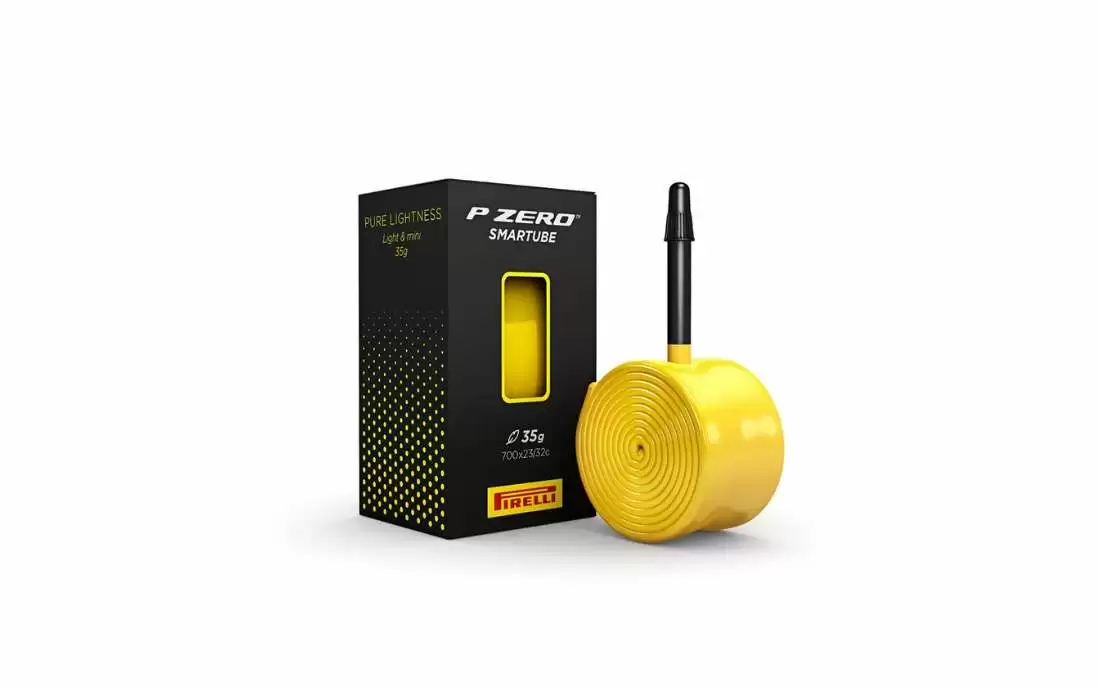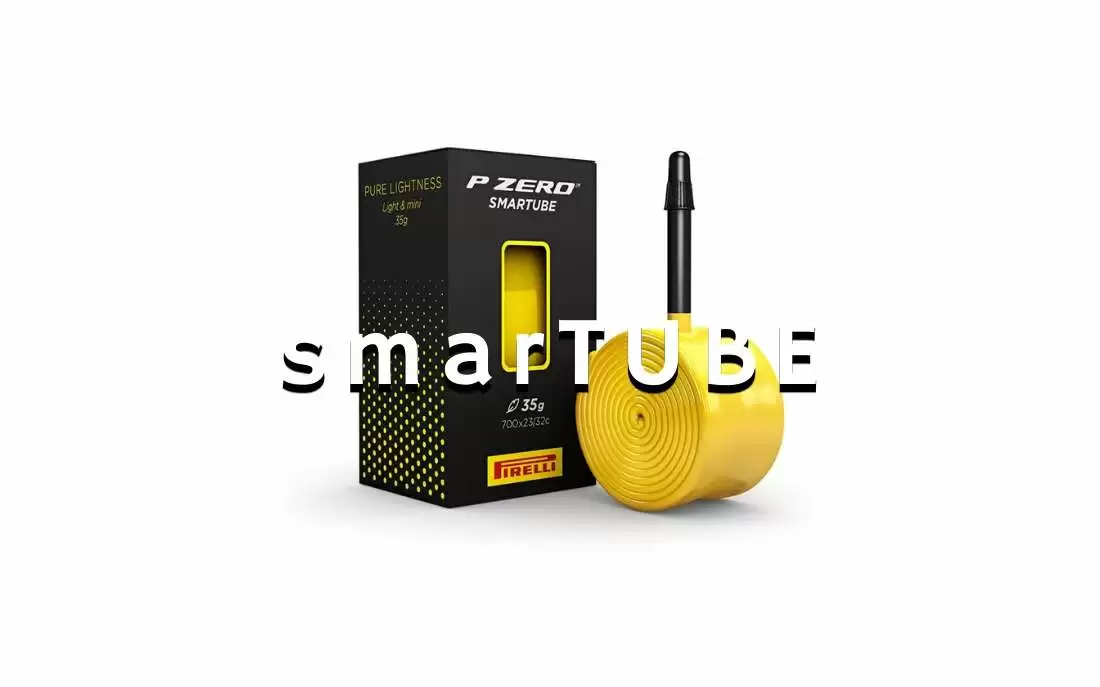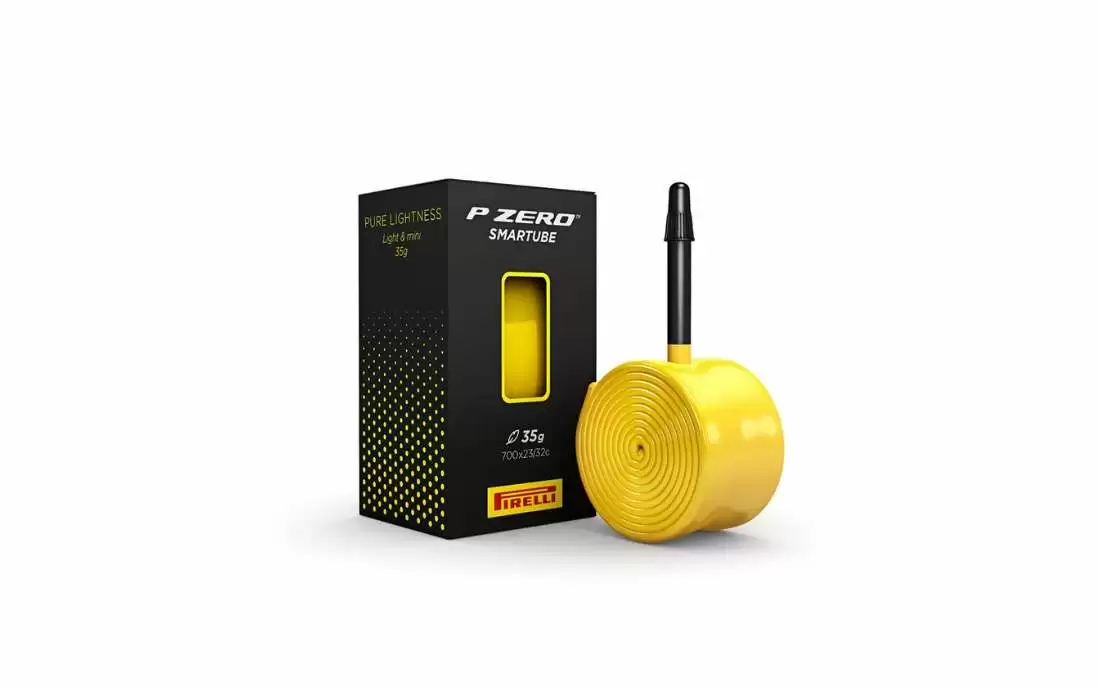 The new range of inner tubes from the Italian Pirelli has finally arrived. These models mark a big step forward compared to the previous generation in all respects thanks to the use of the innovative TPU. Created to best enhance the Pirelli P ZERO, Scorpion, and Cinturato tires. The wide variety of models, low weight, increased protection and unbeatable compactness make it a must-have.
TPU stands for thermoplastic polyurethane, the latest generation material chosen for its better properties than the usual butyl. The weight of the Smartube is 70% less than latex. Their development is the result of the trials of the World Tour teams who have ascertained the advantage of weight reduction: greater responsiveness of the bike when climbing and accelerating.
Despite the reduced mass, the resistance against punctures and air retention is also substantially increased, leaving you free to move in greater safety.
Compactness is another strength of the Smartube. With a footprint reduced by 50%, it makes them more easily transportable, leaving you much more space available in your pockets or backpack for nutritional bars or multitools.
Although the color is very bright, once mounted on the wheel the only visible element will be the black 60 mm Presta Valve, for a simple and clean final design.
Specifically for the P ZERO model, the creation of the inner tube was the protagonist of a few months of dedicated design by Pirelli technicians, who adapted it perfectly to the anatomy of the handmade P ZERO Race Tub SL tire.
An unmissable, light, and practical product, great for living your passion to the fullest. Try Italian innovation, find out now on our store.