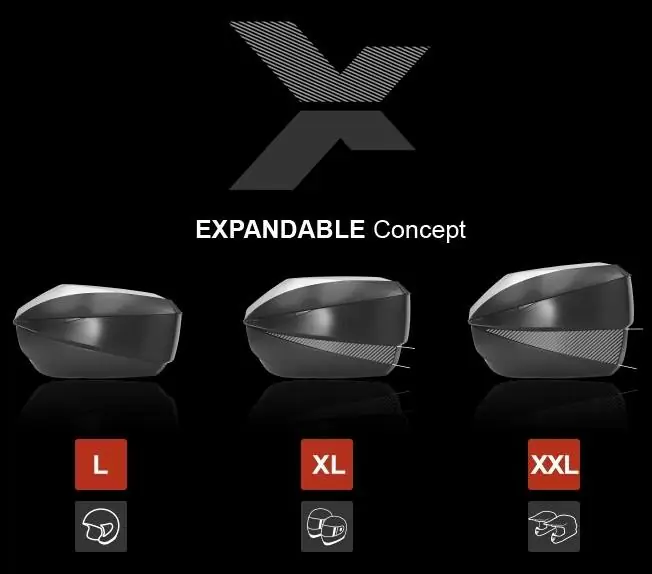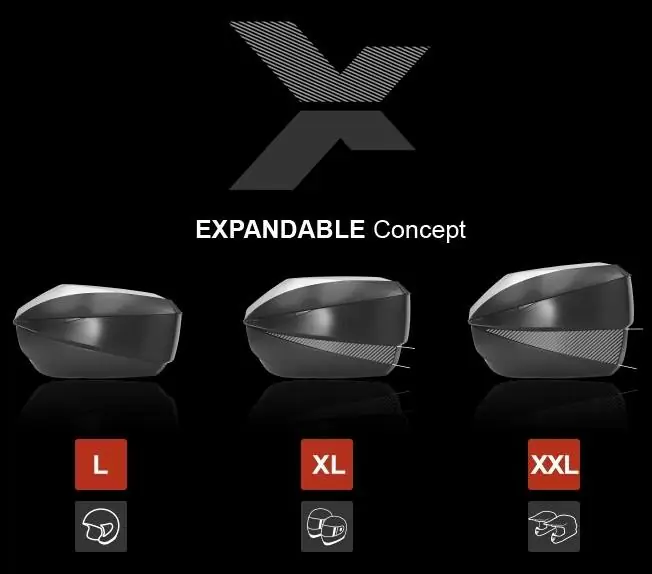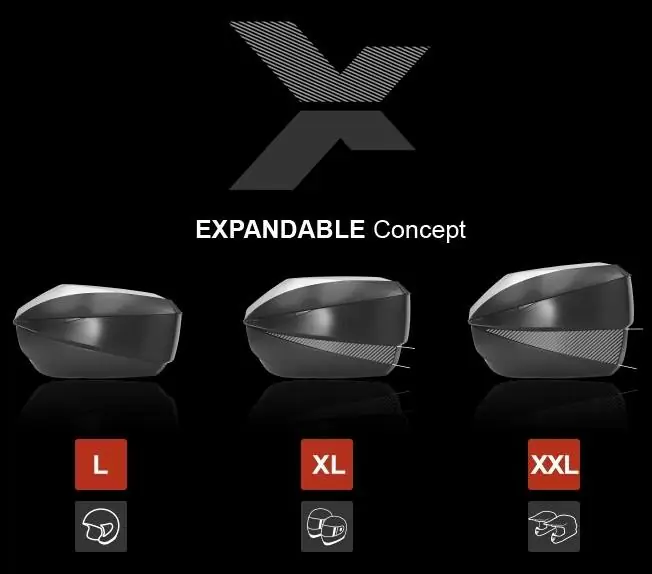 Brand new EXPANDABLE Technology presented by SHAD for SH58X and SH59X Adventure top case series is awarded by RED DOT 2017 - The Expandable top case has received the Red Dot 2017 award, one of the most prestigious design awards around the world. The SH59X and SH58X, a unique product in the market, has conquered the 40 members of the jury of Red Dot Award: Product Design 2017, for its high quality design.
The most respected design experts analyzed more than 5,500 applications from 56 countries, but only the designs that stand out for their quality and innovation have received the award. SHAD's Expandable Top case convinced jurors and deserved to win the prestigious Red Dot Quality Seal. Another prize that recognizes the effort SHAD makes to offer innovative and quality products. This award joins those already awarded to the SH36 side case, the Red Dot 2015 and the German Award 2017, which place SHAD as the most internationally awarded motorcycle brand.
Design, Technology and Experience come together to achieve the only adjustable case up to 58 liters. Compatible with all SHAD Top Master fitting kits, this top case is easily adjusted to the most motorcycles and multiple uses, from day to day in the city until the adventure trip we've always dreamed of. Expandable by SHAD, with volume adjustable in 3 positions (L-XL and XXL) and capacity to hold 2 Trail helmets. The only case that is adjustable up to 58L, it can be adapted both to everyday life in the city and to those adventure trips you have always dreamed about. A very versatile top case, where changing between the different positions, we moved from an aerodynamic case to a big coffer in seconds.
Three cases in one, thanks to its flexible design, that can fulfil very different needs:
- Size L: this case offers a volume of 46L, which allows carrying things needed for every day.
- Size XL: In the second level it reaches 52L, which are very helpful for those short weekend trips.
- Size XXL: the volume reaches the 58L, enough to bring anything you need to that amazing adventure you have been dreaming about for so long.
If you like tarmac and Sport Touring, if you like to hold your head down and tucked behind the screen, the SH58X is your case. Its sophisticated carbon look (the carbon cover is included) matching the SH36 side cases, exudes modernity and sophistication. If you are those who like to take design further, you have available different colour covers, white, black metal and new titanium, or even customize your top case with a unique colour adapted to your motorcycle's colour. If you prefer Trail Adventures on twisting roads and mountain paths, and you drive in an upright position with an Enduro helmet, the SH59X, with its exclusive aluminium finish will captivate you. Aluminium is durable, light and environmentally friendly, because it can be easily recycled, which makes it one of the materials most commonly used to develop new products. Along with the new side cases SH35Alu, they will be a faithful travelling companion for truly adventurous.
Both in its more tarmac version, the SH58X or the most trail, the SH59X, the luggage will be always safe and easily accessible, without having to add or remove the useful elastic straps. If you need ever more space, combined it with SHAD side cases, tank bags, etc. Back home, you will not have to quit the best dynamic behavior of your bike. Switch between the different positions of the top case in just