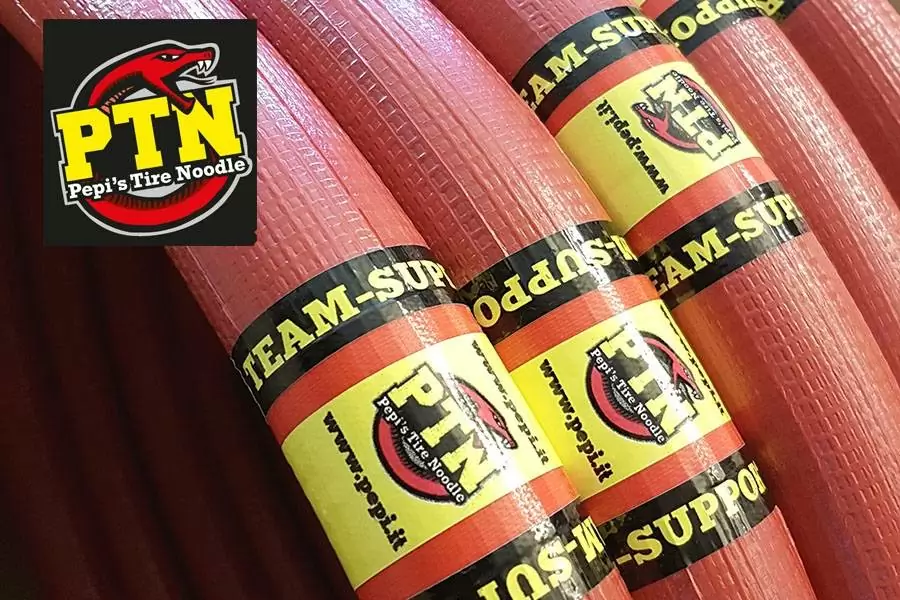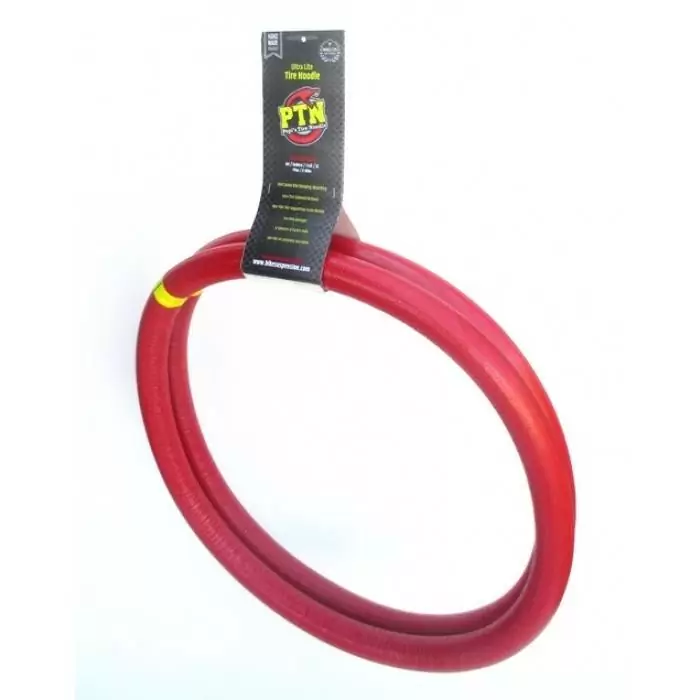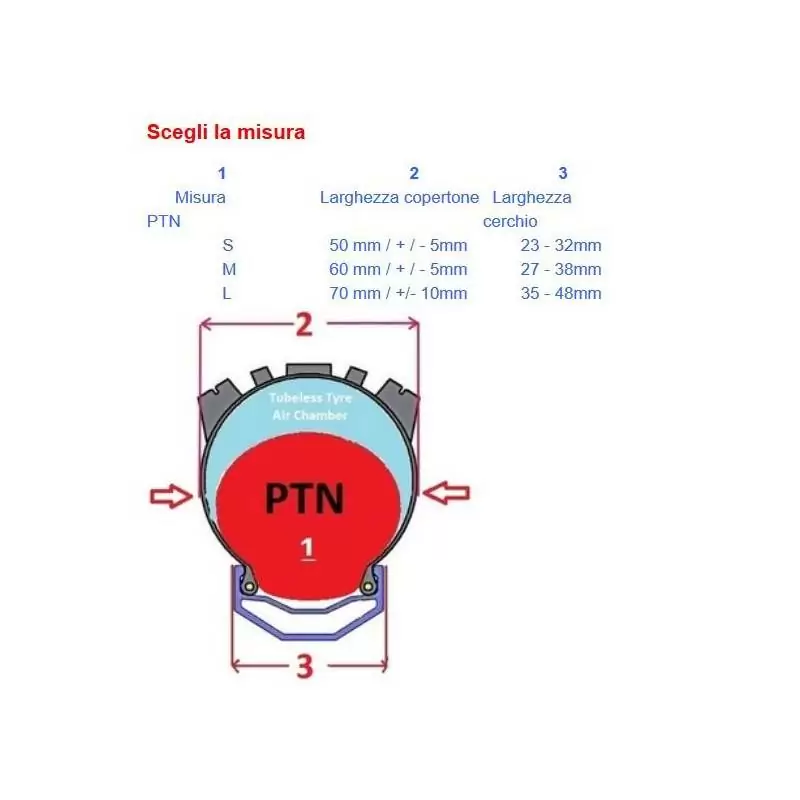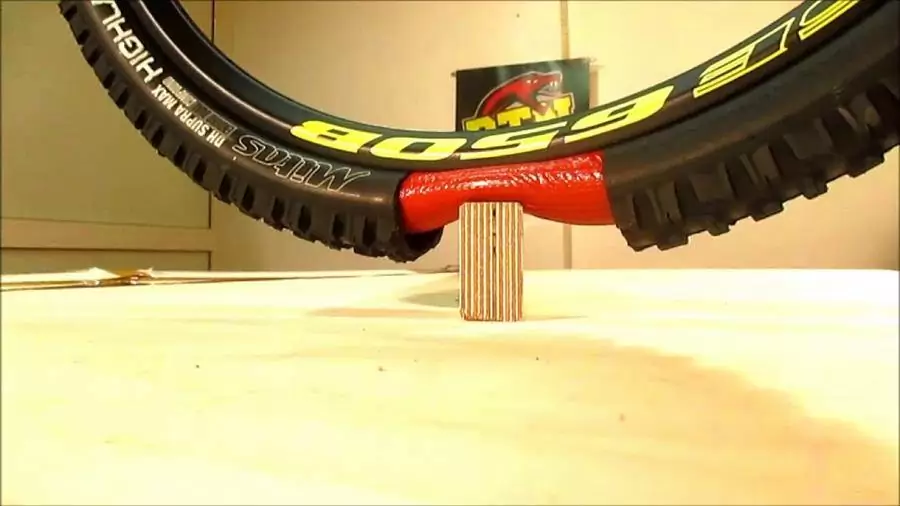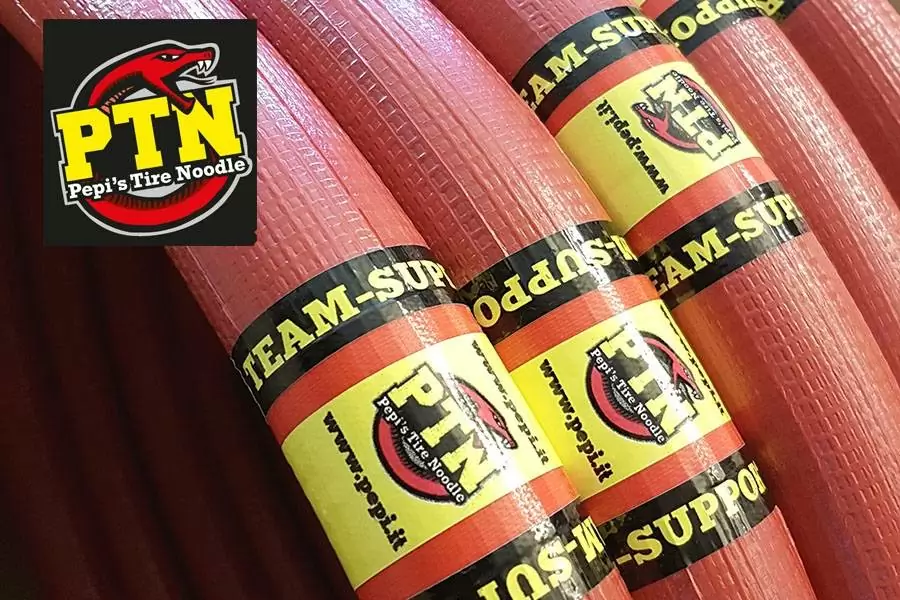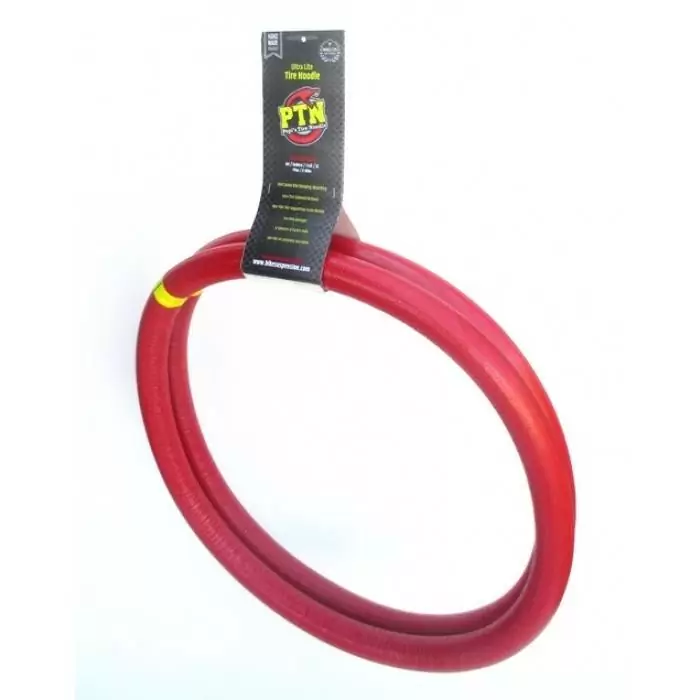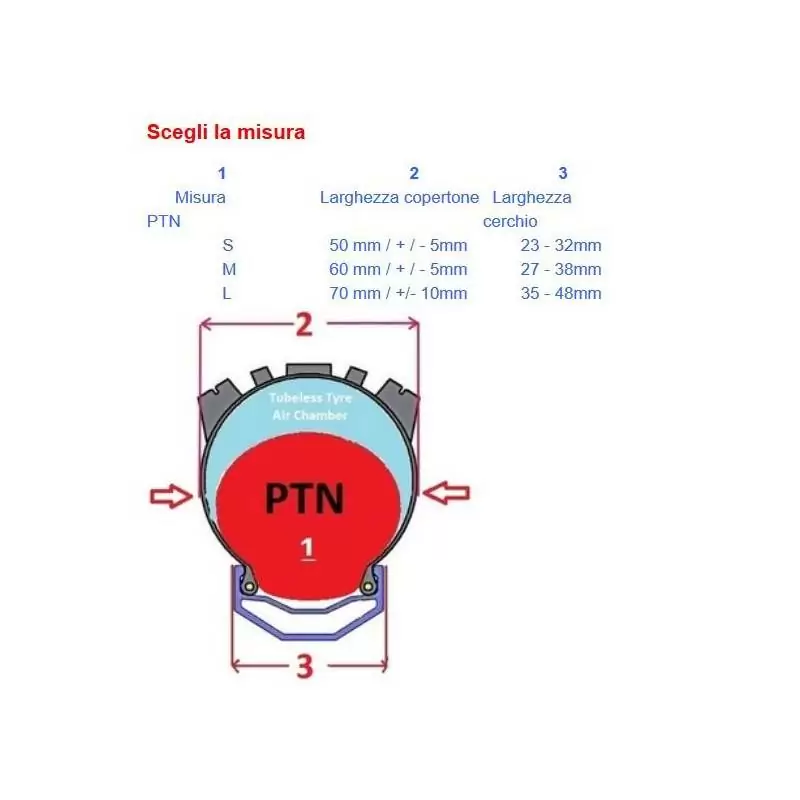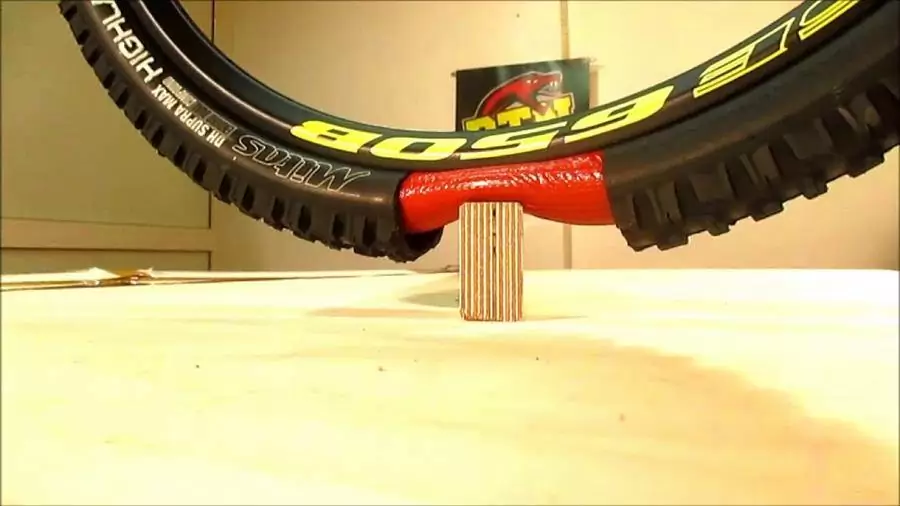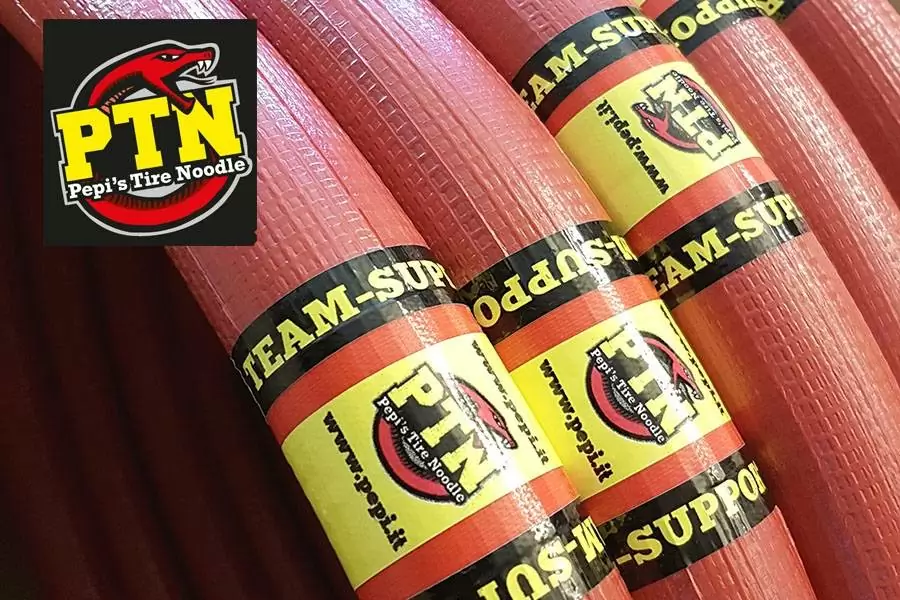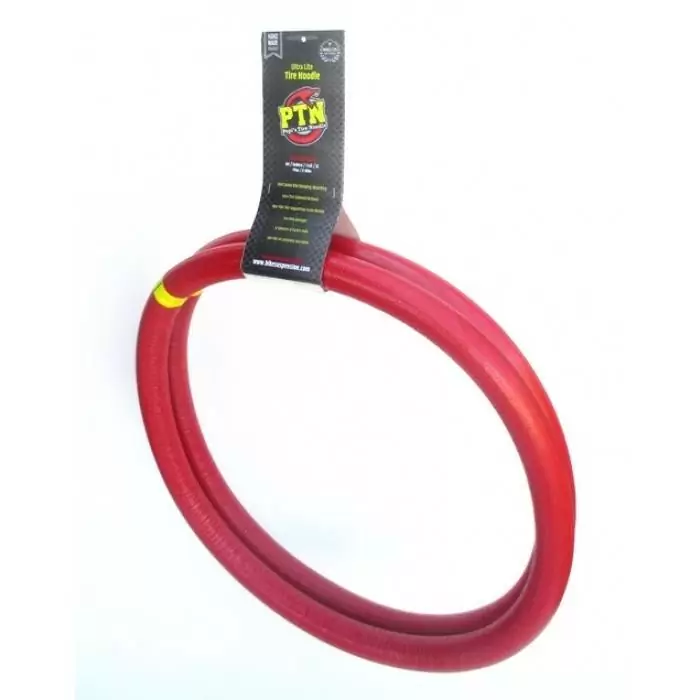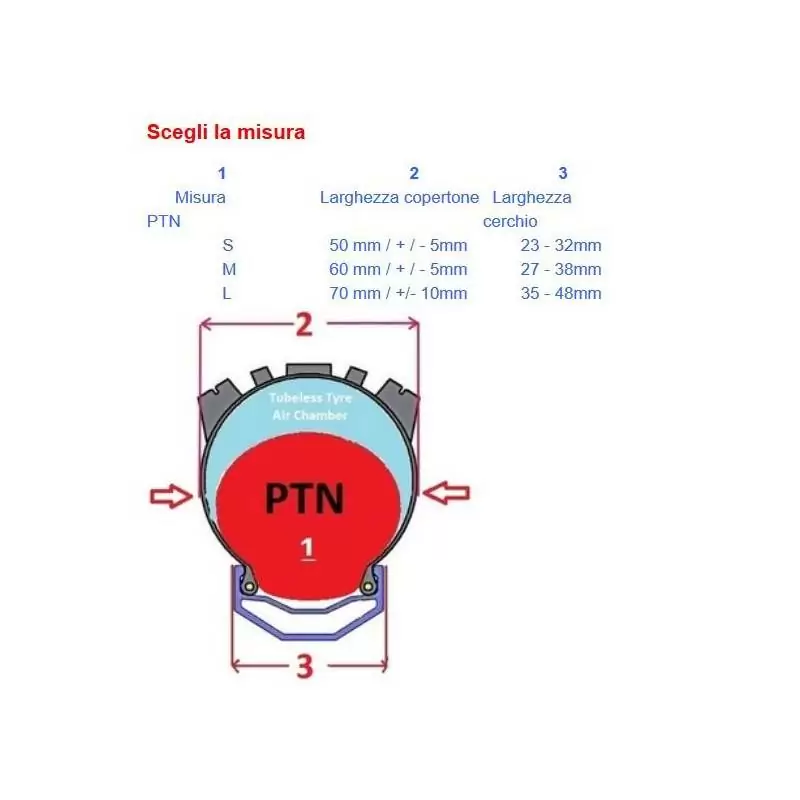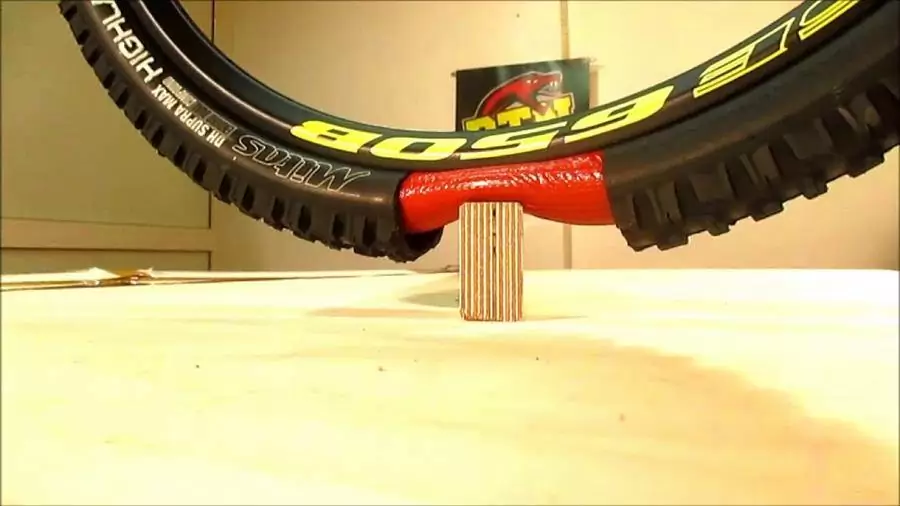 PTN Pepi's Tire Noodle, protection at the right price!
PTN was born from the idea of ​​Pepi Innerhofer, which has studied an anti-puncture system and absorption of roughness that allows all riders (Dh, Enduro, all mountain and XC) to significantly improve driving and prevent punctures. After a long design, research materials, numerous tests at the test bench and in the field, the goal of achieving an ultra light but robust product at the same time, has been achieved. Despite the recent arrival on the market, in 2017 it can boast 4 Italian titles, 2 European titles, 1 XC Champion Marathon Germany and several placements in the first positions in the world cup.
PTN is available in 3 different sizes:
- S, for tires with 50mm / +/- 5mm width and rims with 23 - 32mm internal channel
- M, For tires with width 60 mm / +/- 5mm and rims with internal channel 27 - 38mm
- L, For tires with 70 mm / +/- 10 mm width and rims with 35 - 48mm internal channel
And 3 different diameters:
- 26 (Available in M ​​and L sizes)
- 27.5 (Available in S, M and L sizes)
- 29 (Available in S and M sizes)
Many advantages of having PTN in your "weapons":
- Reduces the risk of stalling the tire
- Improves grip, thanks to the possibility of keeping the pressure lower than the standard tubeless ones
- Minimizes damage to the rim and tire in case of impacts
- Reduces the risk of side pinches, the so-called Snake bite
- It does not require any modification for the installation
- Can be used on aluminum and carbon rims without contraindications
- It allows to continue the race or the training even in case of puncture
Package contents: 2 Pepi's Tire Noodle, 2 Tubeless valves (44mm) specific for PTN mounting
Available soon from Ridewill!