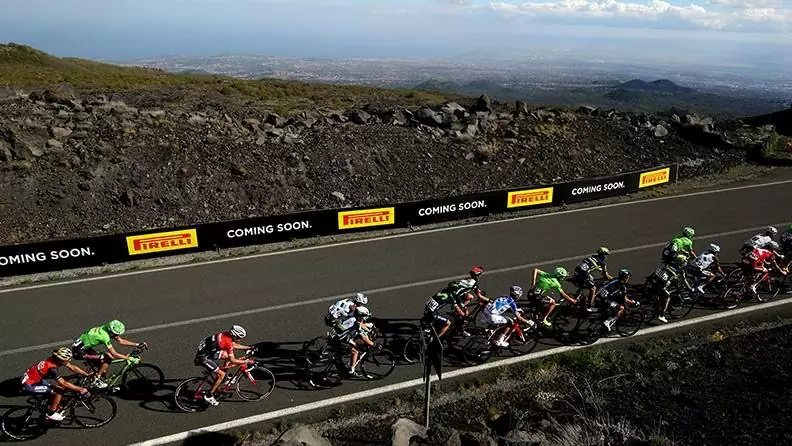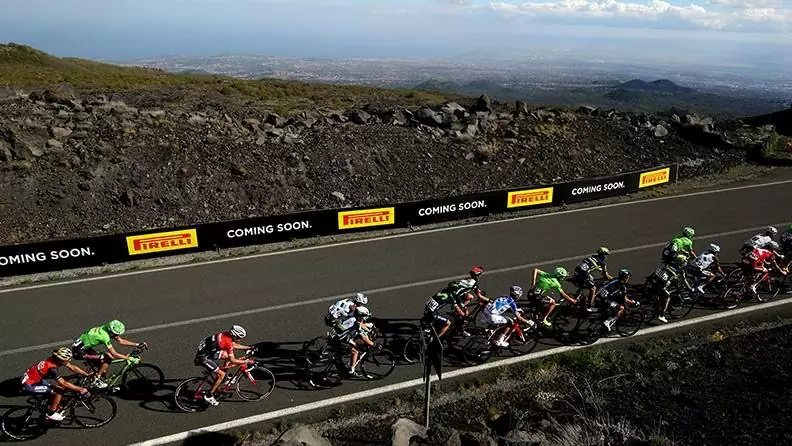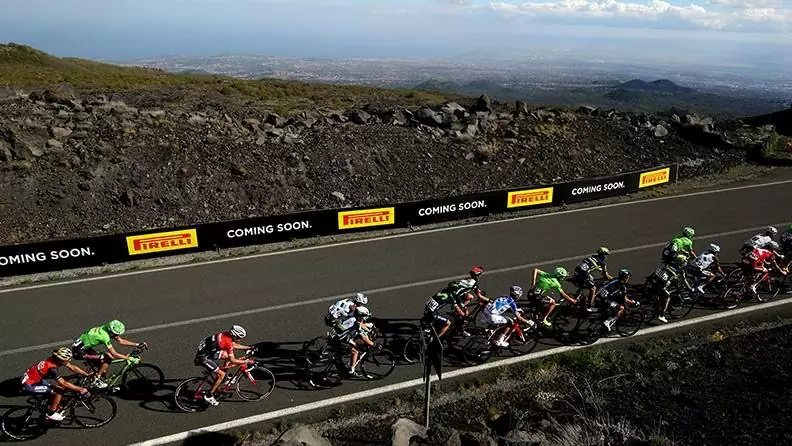 Great novelty, or better return, of Pirelli's historic brand in the world of the two pedal wheels. Indiscretions were all in the mouth of everyone for a few months and at # Giro100 the news was now official considering the "Coming Soon" along the streets of Italy crossed by the Rose Race. With the PZero Velo range, high-performance racing bike tires, the industry-leading Italian company offers a catalog of high performance bicycle products.
Available from September, new tires will have a color-coded tread pattern according to Formula1-inspired code: Silver for Road Racing, red for the Crono and Blue for the Four Season. Just like those PZero, for over thirty years, are a symbol of technology, exclusive solutions and high performance in the engine sector.
For the new range of high-performance bicycle tyres, Pirelli uses technological know-how matured in 110 years of competitions. Outstanding performances in the world of four- and two-wheel drive, has led Pirelli to be the only supplier of F1 single-seaters since 2011. Plus, the longest tyre supplier in the history of the Superbike World Championship and beyond to provide 350 national and international championships around the world.
Pirelli has been a part of glorious cycling success stories in the past. It's enough to remember that in the first edition of Giro d'Italia (year 1909), the company was the partner of the event and 30 of the 49 finalists used the company's tyres. Among the many famous cyclists that rode on Pirelli tyres at the time, one name is to mention: Fausto Coppi, that chose Pirelli tyres for his Bianchi bike.
Follow Ridewill news releases and updates on everything you need to know!