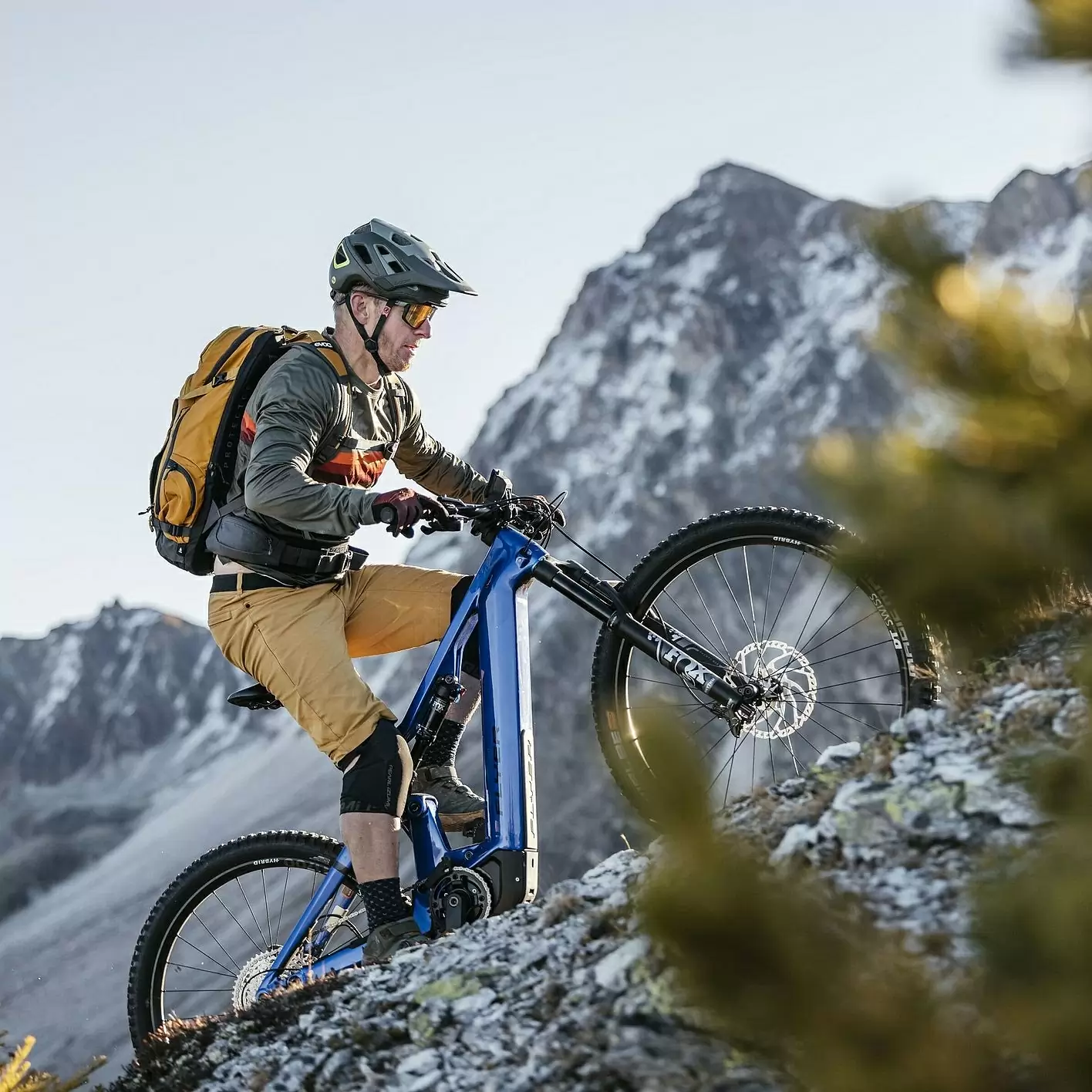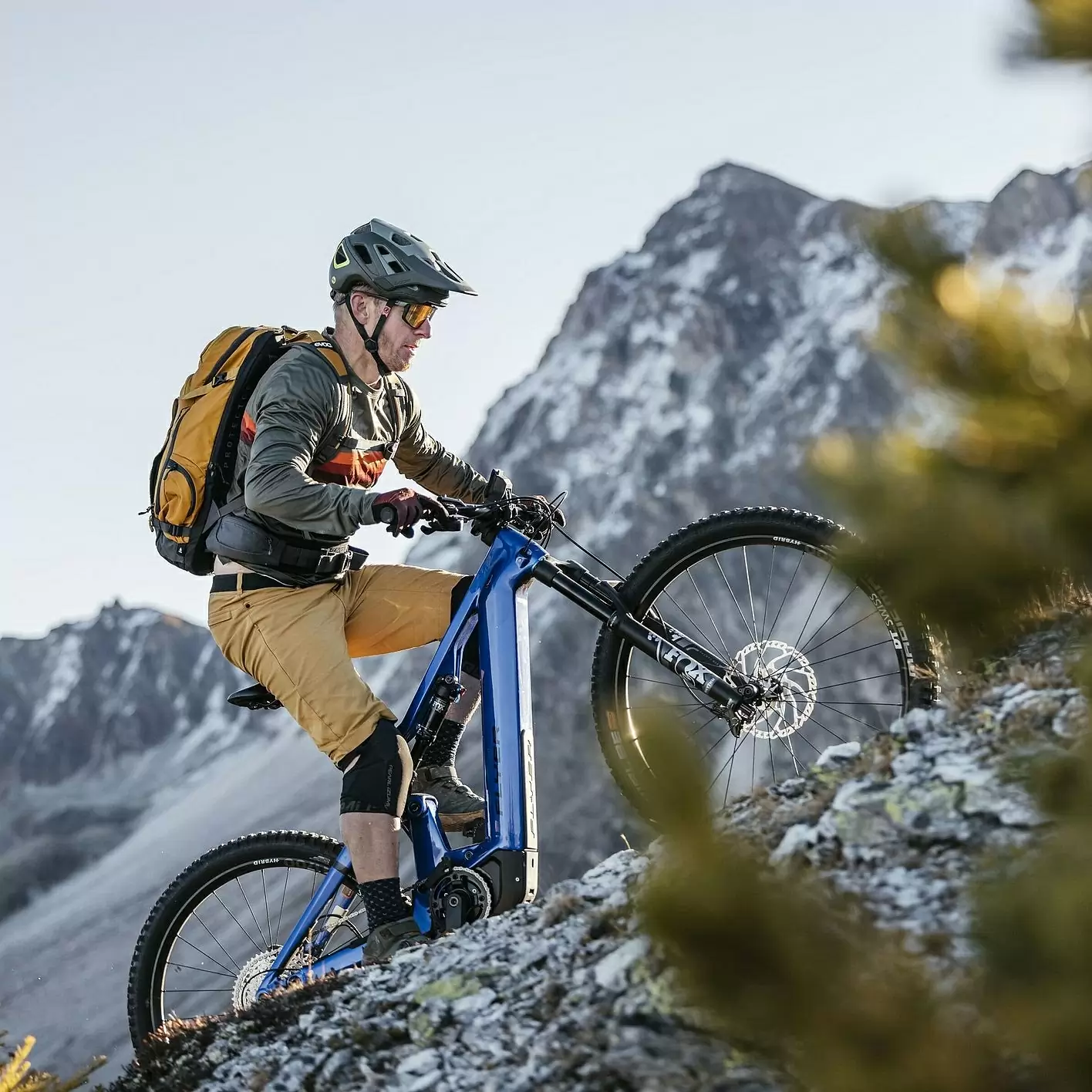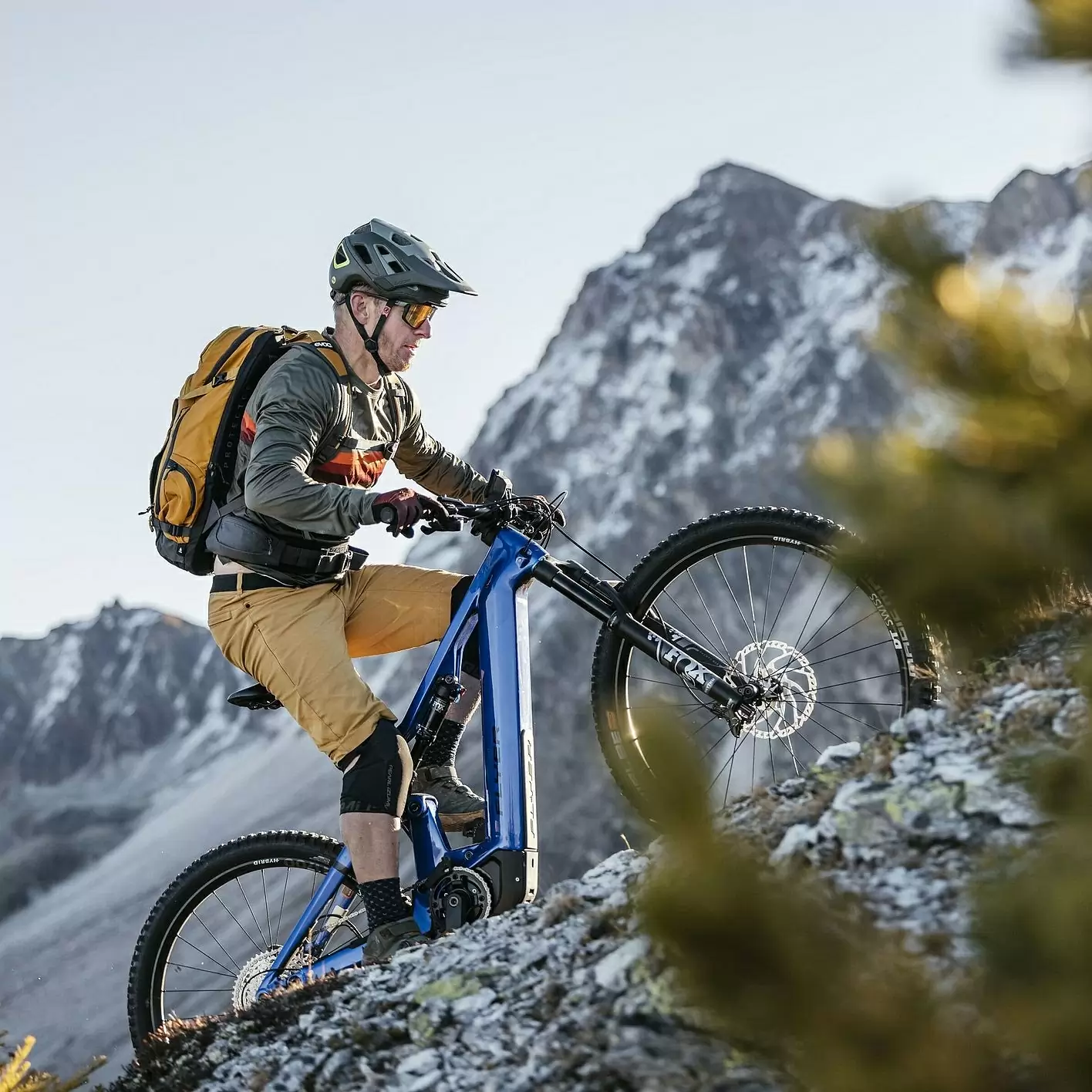 Your muscle strength and the 750 Wh battery of the Uproc X: a real winning combination for the highest peaks and the most demanding trails! Carbon construction, 150mm frame, the brand new Panasonic motor - in this e-bike everything is designed for performance. And the smaller rear wheel offers the flexibility you need. Are you ready to become the all-mountain power package now or are you already?
Uproc X receives the Design & Innovation Award 2022
«With the Uproc X FLYER has found a new formula for the modern climbing machine: thanks to its sophisticated geometry, the Uproc X is able to place the cyclist in a perfect position in the steep climbs on an e-mountain-bike. The powerful Panasonic GX Ultimate motor directly supplies abundant power to make the FLYER climb any mountain relentlessly, sensitively deploying its 95 Nm torque in the automatic smart mode. FLYER combines the innovative motor system with FIT 2.0 controls, which stands out for its high connectivity and digital functions ", reads the verdict of the jury.
The combination of the 29-inch front wheel and the 27.5-inch rear wheel combines the advantages of both wheel sizes: reliable handling and excellent grip thanks to the larger front wheel, combined with the high agility and driving dynamics provided from the more compact rear wheel.
Weighing just 2.9 kilograms, the Panasonic GX Ultimate Pro FIT motor is one of the lightest in its class and with 95 Nm of torque it provides record-breaking pedaling assistance. The powerful propulsion unit is characterized by the constant deployment of power over a very wide pedaling frequency range - this means maximum assistance even with a low pedaling frequency.
The all-new Compact FIT and Comfort FIT displays combine intuitive controls, good readability, smartphone connectivity and innovative features to create an intelligent global system.
The high-strength double-walled carbon guarantees maximum frame rigidity for a particularly stable and immediate driving behavior.
The fully integrated 630 Wh or 750 Wh (630 Wh on 2.10 models) FLYER FIB (Fully Integrated Battery) battery offers plenty of energy to tackle extended, steep-sided itineraries.