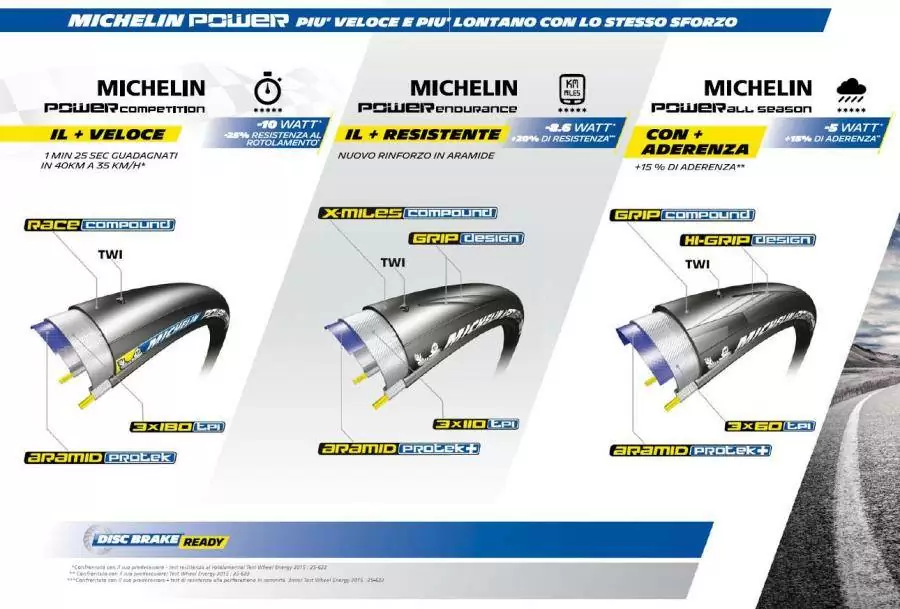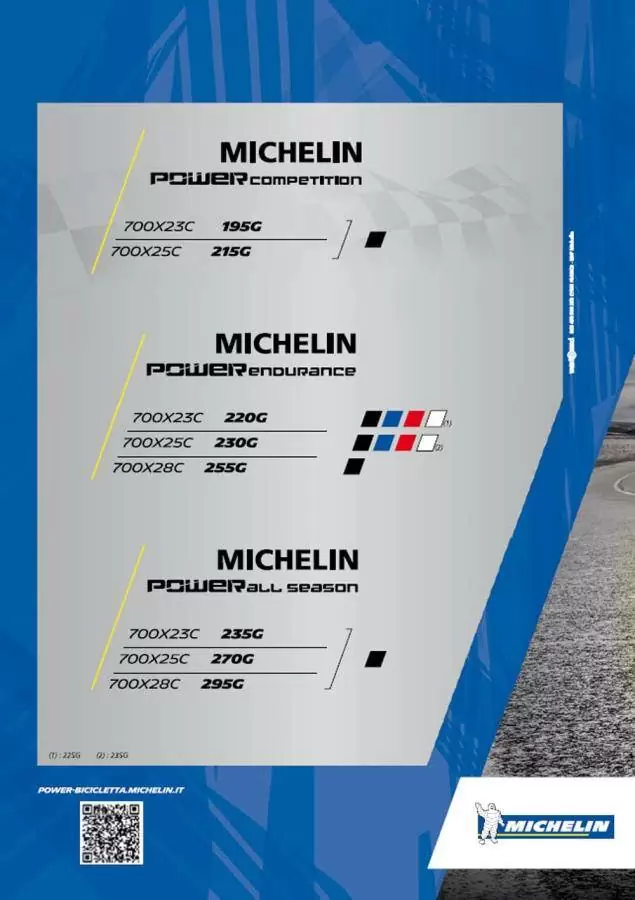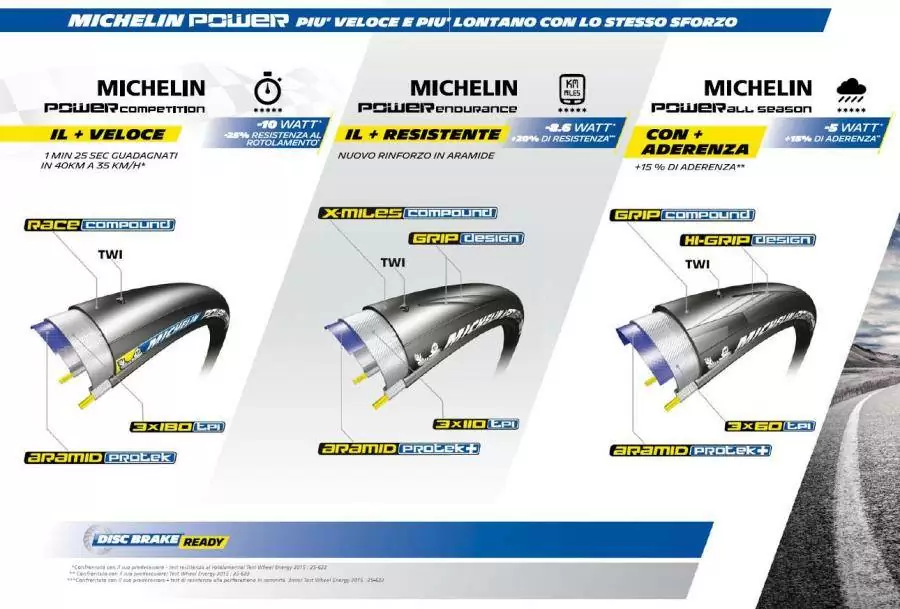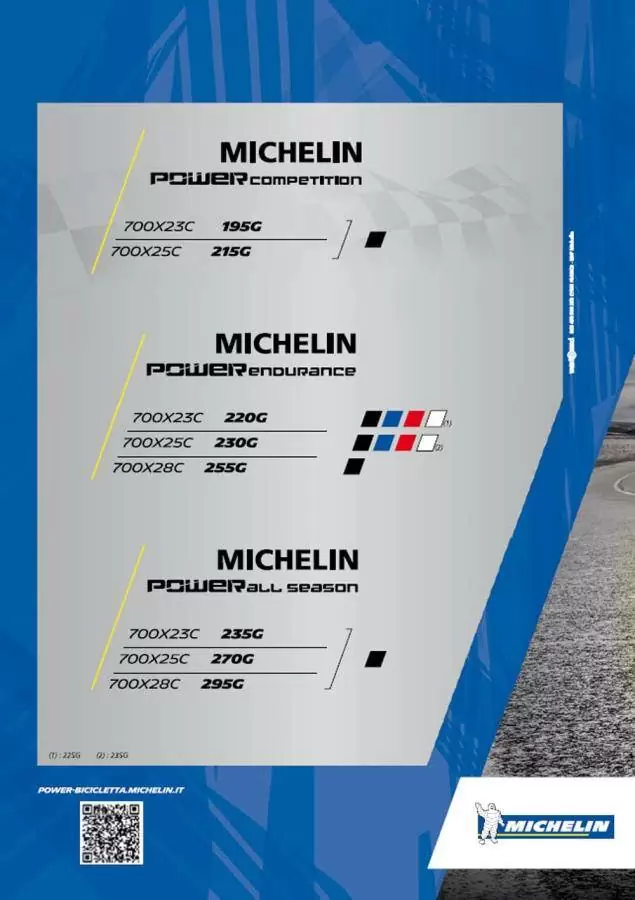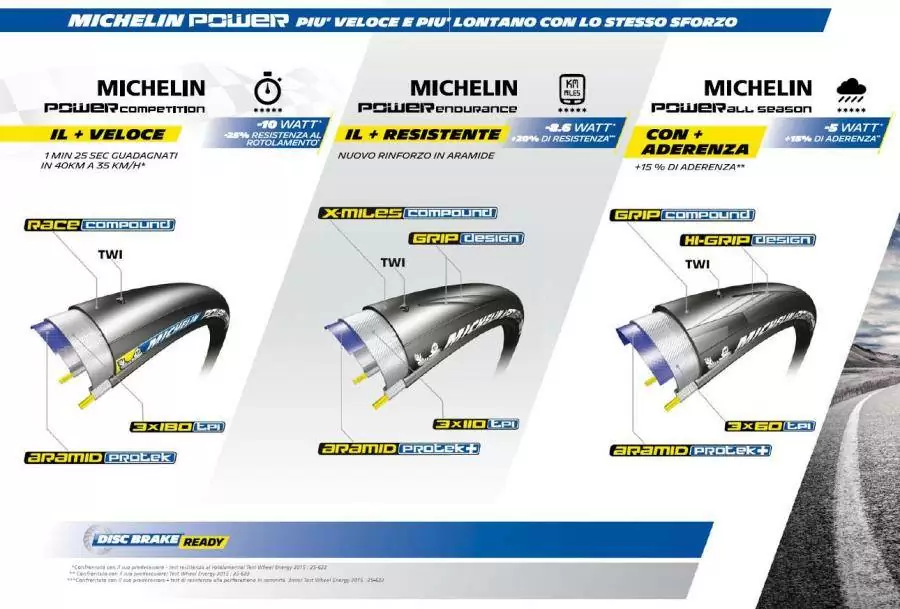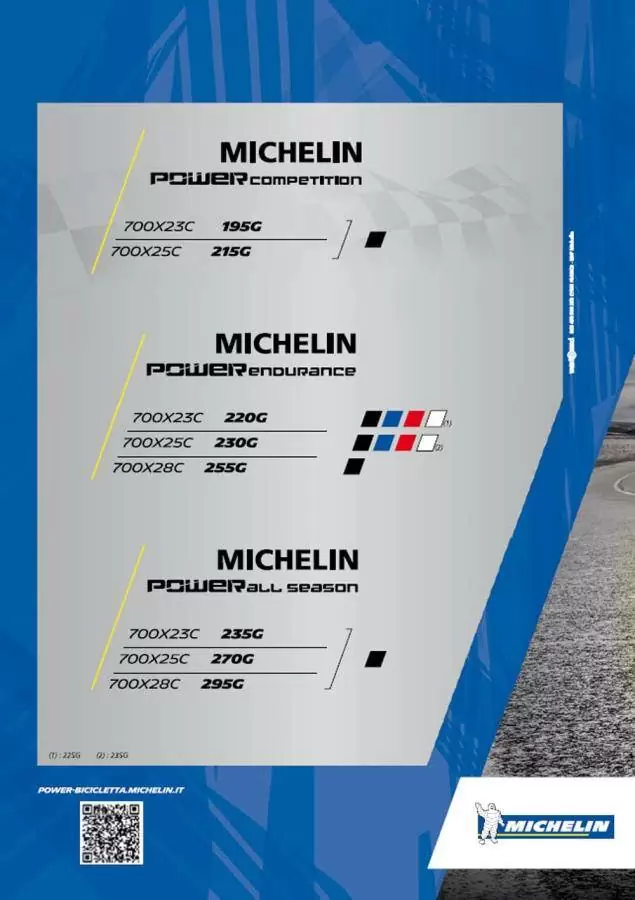 The new high-performance MICHELIN POWER bicycle road tyre range is the fruit of Michelin's extensive research and development knowhow and features some of the Group's very latest technological breakthroughs. Experts at the firm's Technology Centre focused particularly on the rolling resistance, grip and resistance to perforation of the products that make up the new range with a view to ensuring even longer tyre life.

Michelin Power COMPETITION: the fastest tyre in the range for road racing.
Michelin Power ENDURANCE: the strongest tyre in the range for sports cycling, designed for distance riding.
Michelin Power ALL SEASON: the grippyest tyre in the range for use in every and worst wheather condition.

The MICHELIN POWER range provides a 10-watt power gain, up to 20% additional protection against punctures and up to 15% extra grip, allowing riders to go even further and faster for the same physical input. The new MICHELIN POWER range means greater efficiency, higher strength and more grip…over even longer distances.