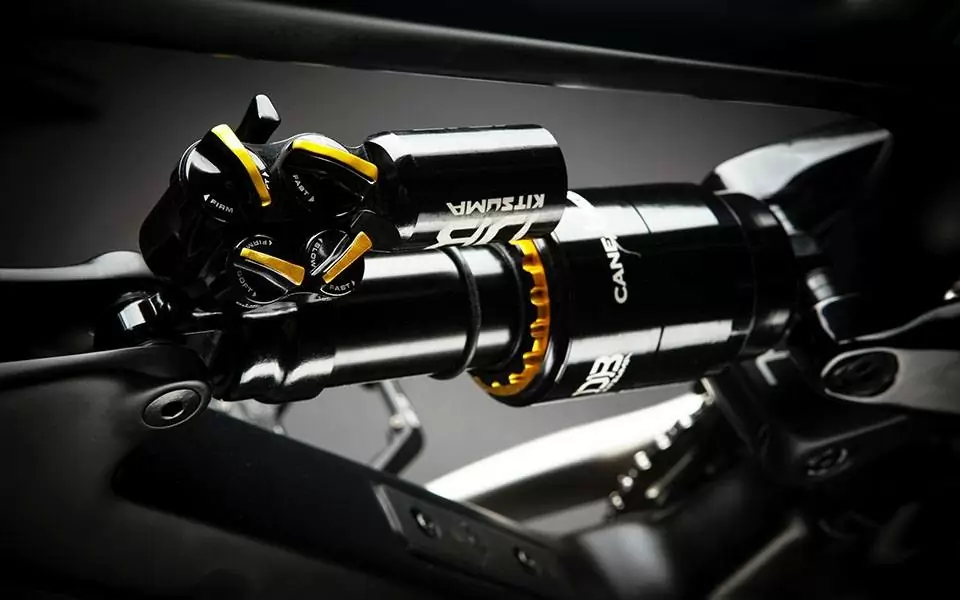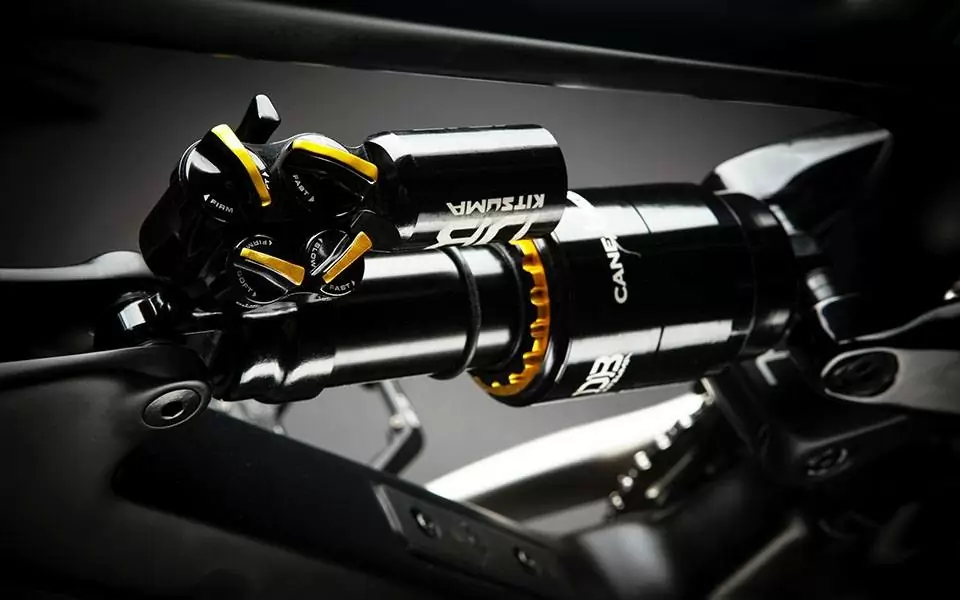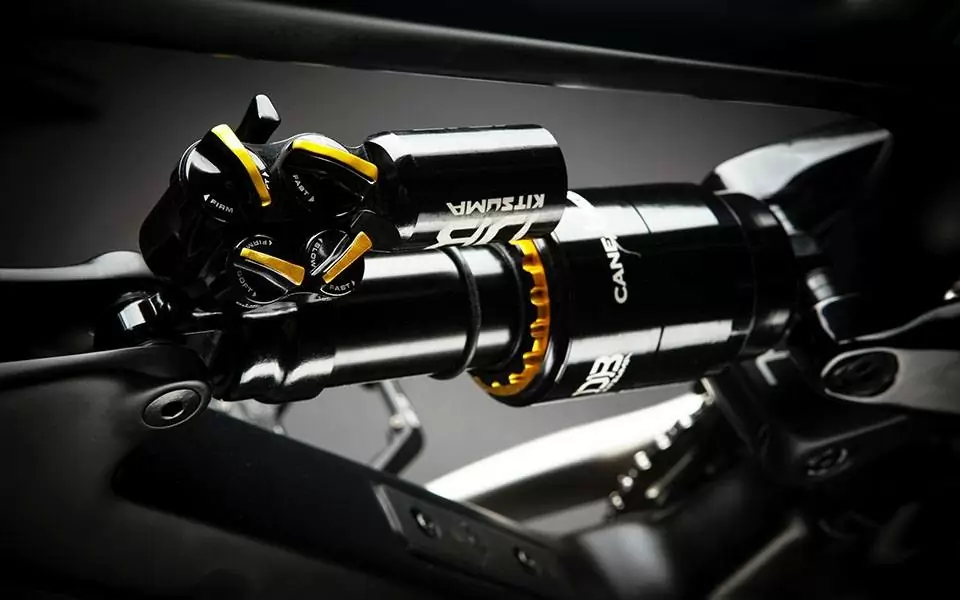 Introducing DB Kitsuma, Cane Creek's new shock with Double Barrel Twin Tube technology.
Ease of use and wide range of adjustments
In addition to the very high technology and quality that has always characterized all the shock absorbers of the American brand, what distinguishes DB Kitsuma is its ease of use.
- set according to riding styles and types of bikes without intervening internally
- wide range of external adjustments that can also be carried out without using tools
- independent regulation of all four circuits: LSC and LSR + HSC and HSR
The CC technicians have simplified the shock absorber tuning process by increasing the adjustment range but at the same time reducing the number of external positions of each circuit, thus making each position different and sensitive even directly on the path.
Climb Switch system
The renewed Climb Switch system with the "firm" position allows you to completely lock the shock absorber when desired, essential especially during climbs or asphalt sections.
Improvements have also been made to the structure (internal and external) of the cartridge to increase the performance of the shock absorber, in particular the sensitivity and reliability.
The small size design and the 16mm shorter piggy back make DB Kitsuma suitable also for modern frame geometries.
Db Kitsuma is available in different sizes and with traditional and trunnion binding, discover now the complete range at the best price.