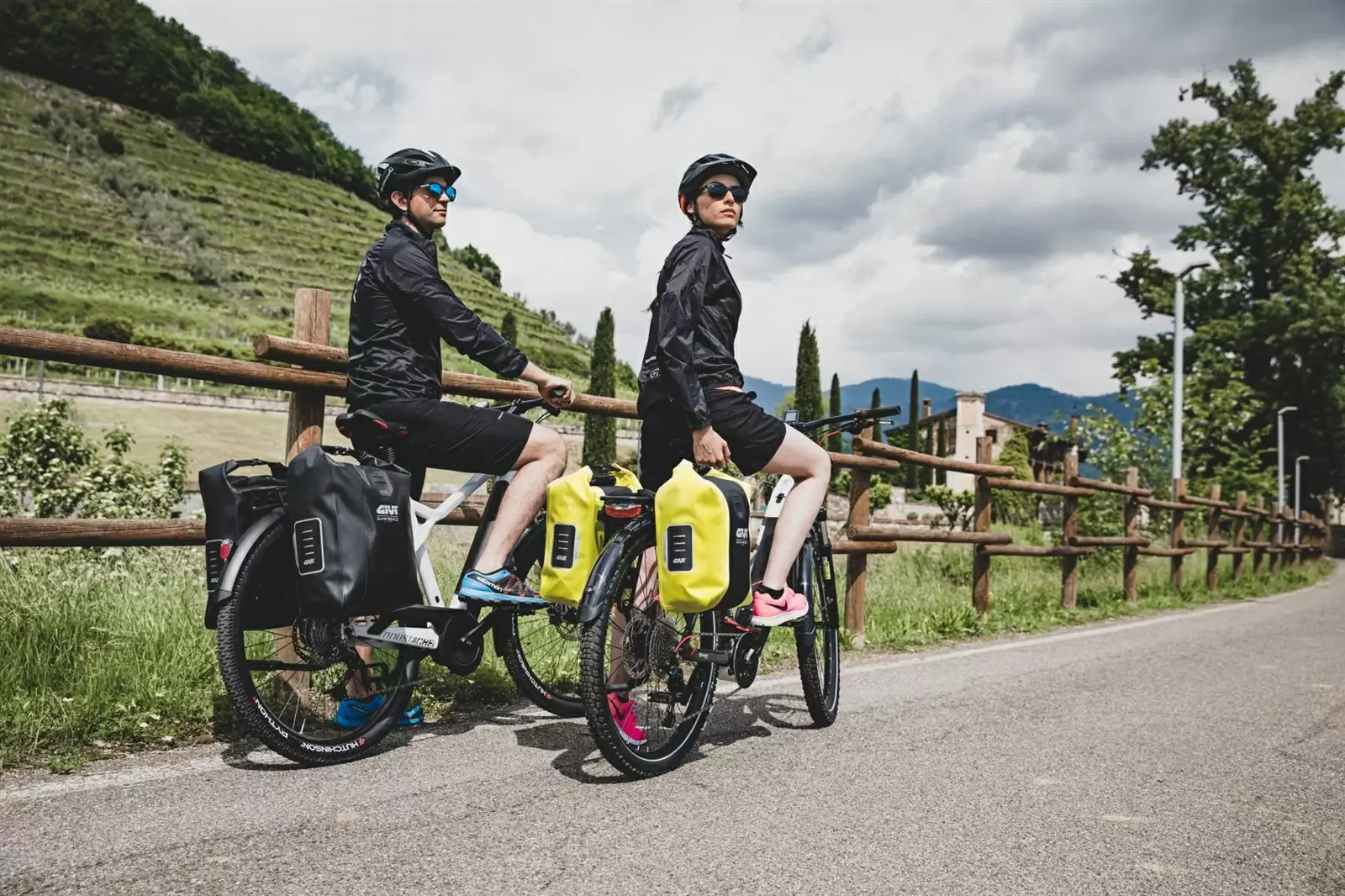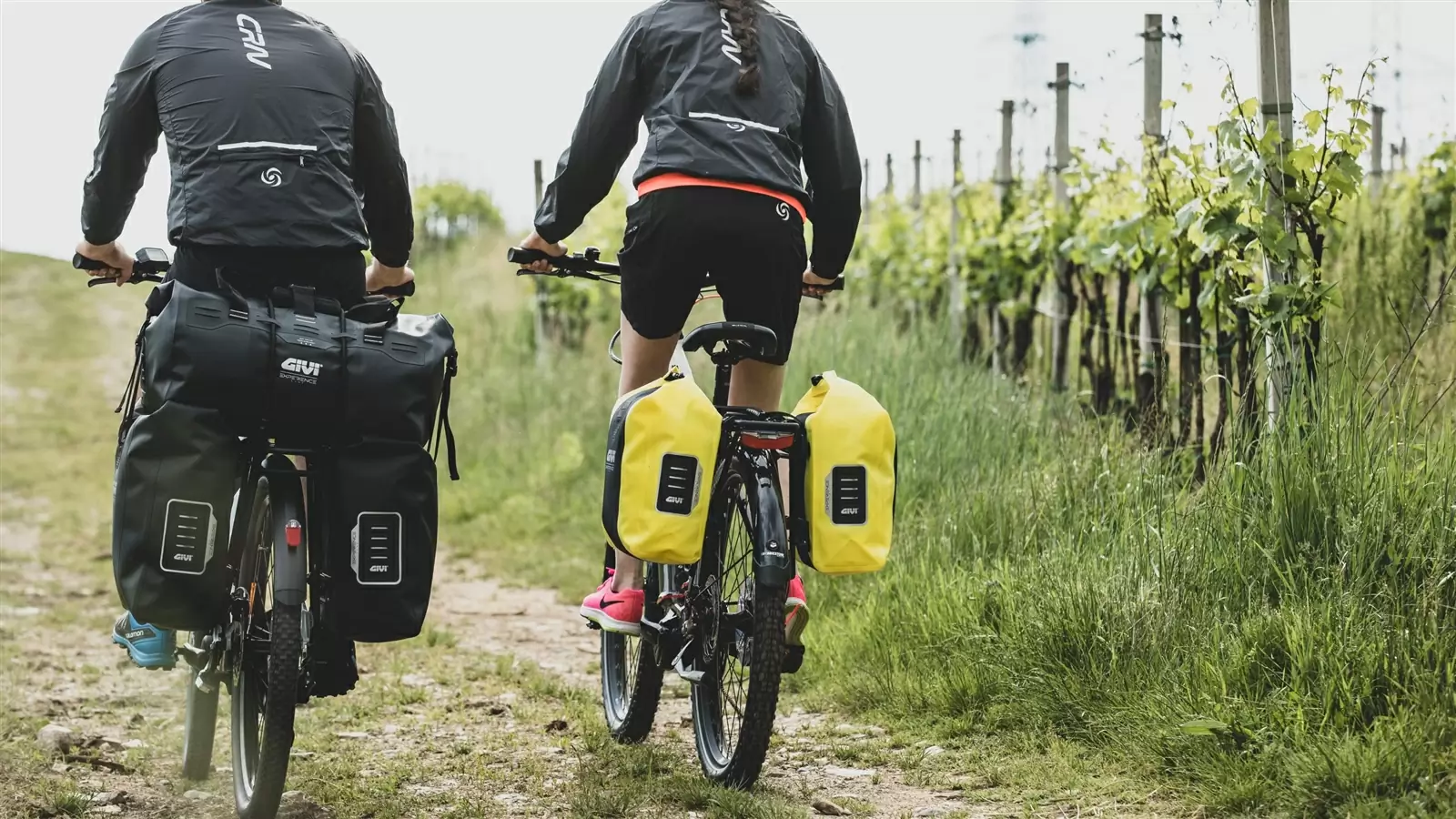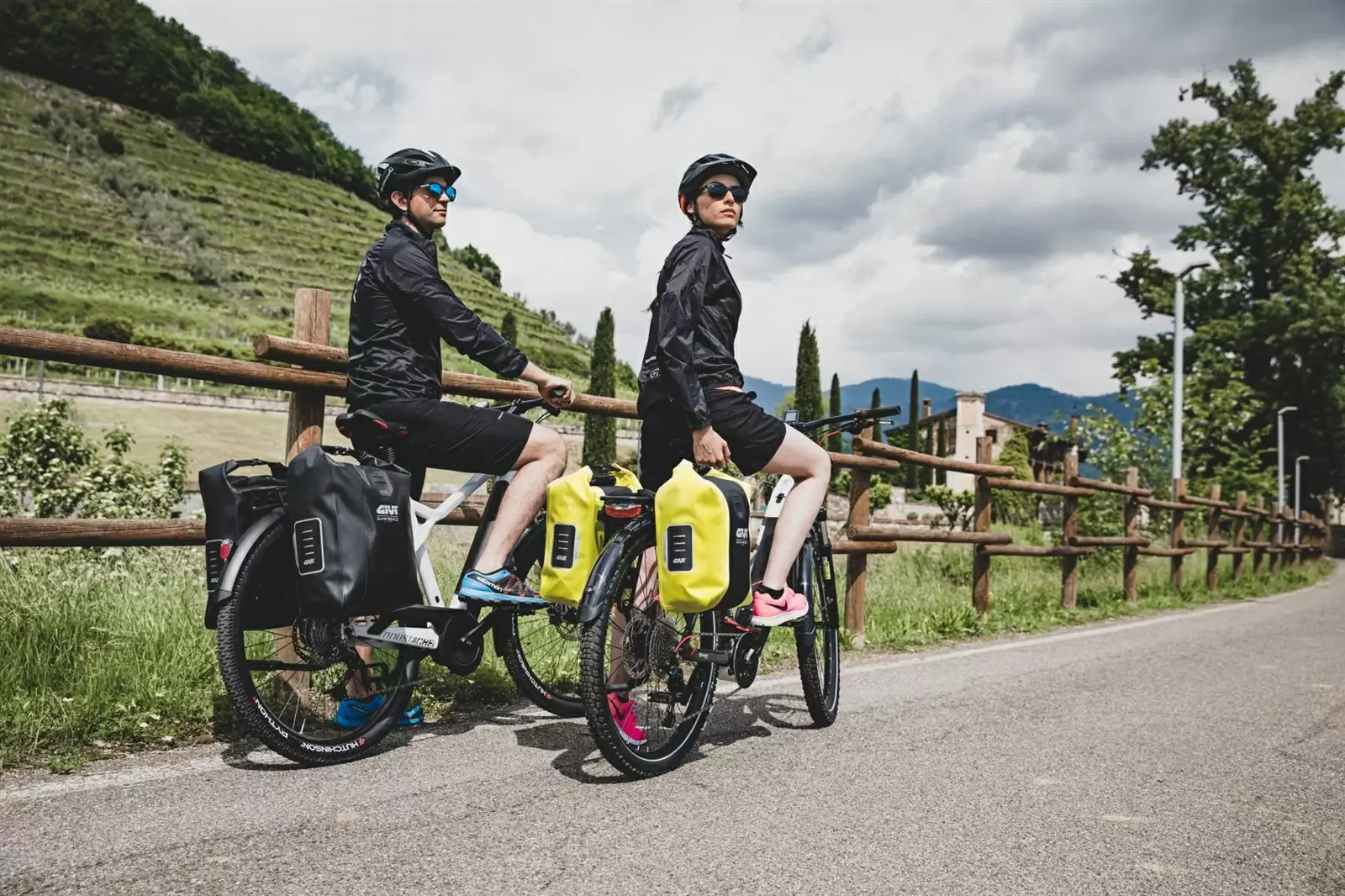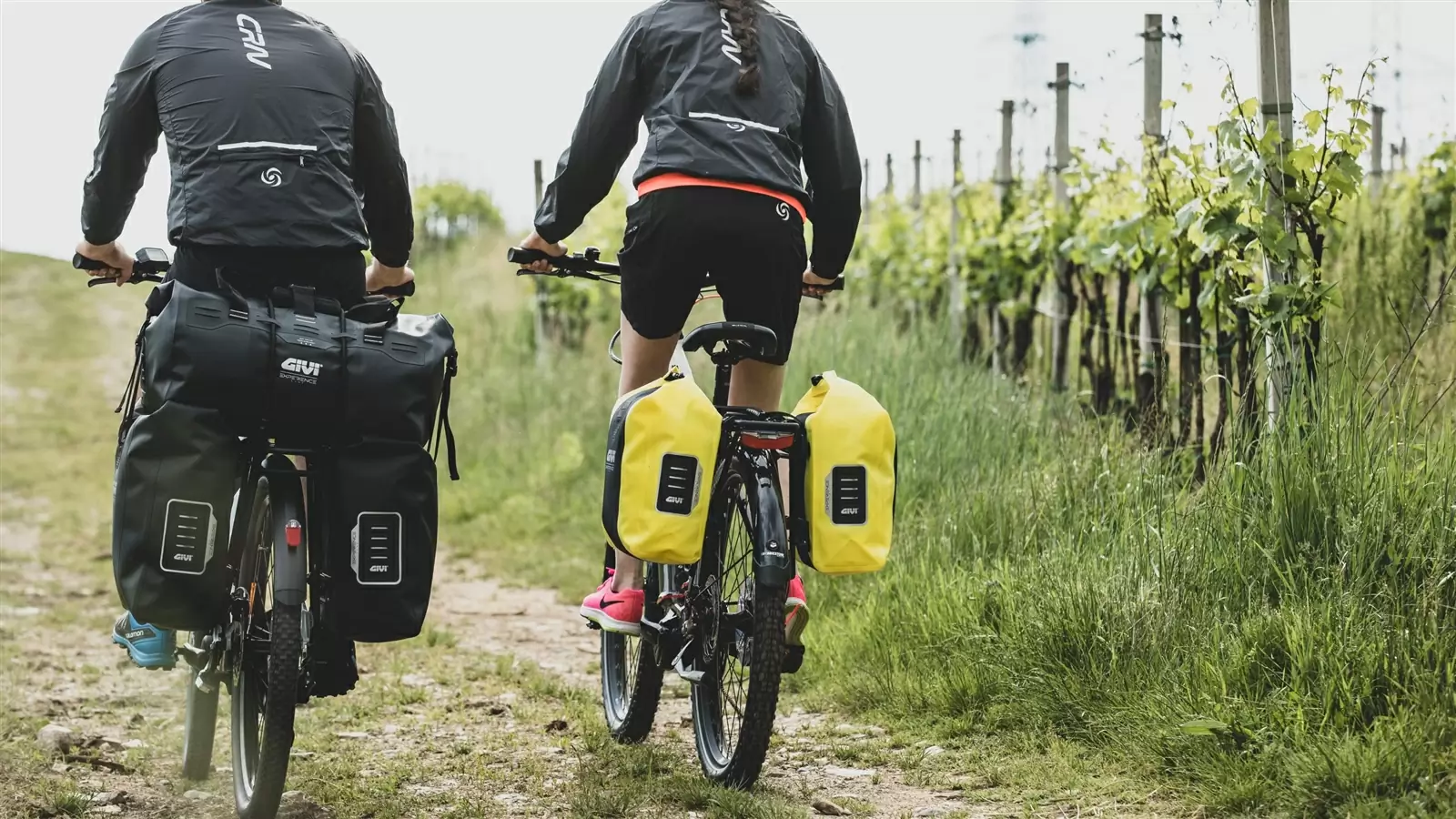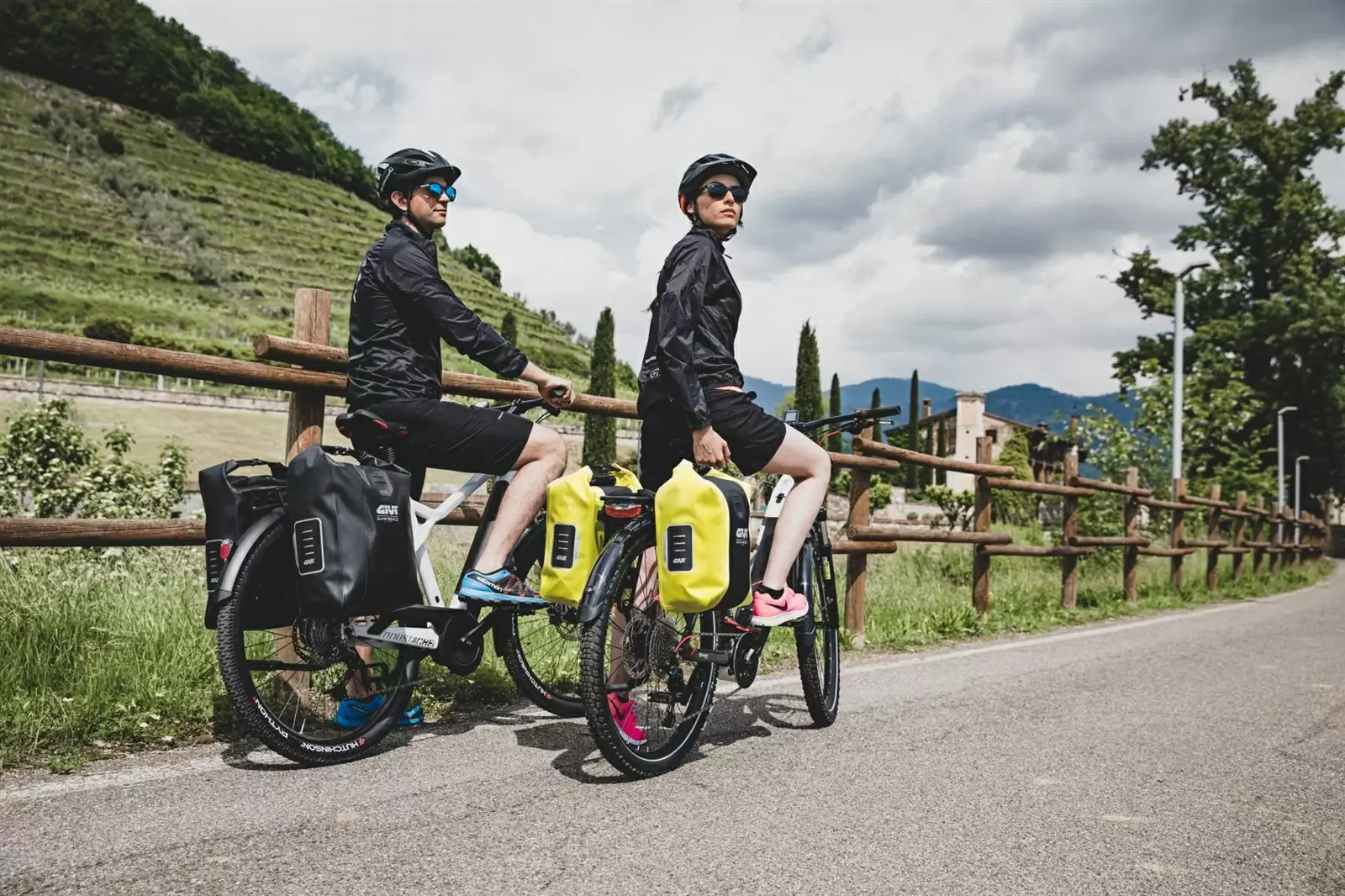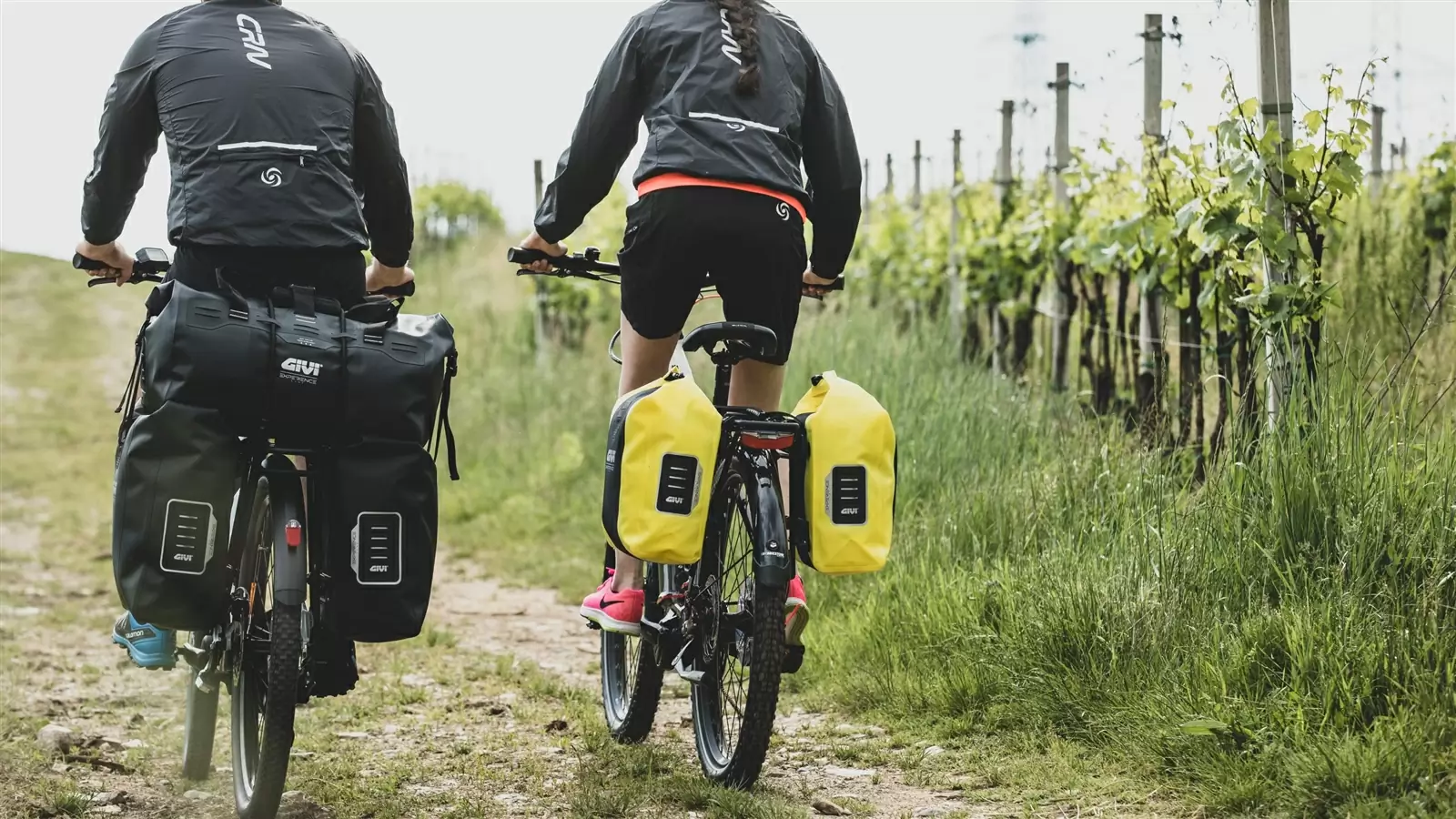 After 40 years of experience in the motorcycle field, the Brescia-based company supplements its catalog with a range of products dedicated to "slow" two-wheeled travel.
The catalog includes 3 product lines, each designed for the type of end use (cycle tourism, bikepacking, urban), suitable for both traditional and pedal assisted bicycles.
GIVI Experience: The cycle touring line
Reflective inserts, waterproof material, load capacity and quick release system: these are the travel bags par excellence.
In various colors, they are offered in two versions which differ in load capacity: 14 or 20 lt.
The comfortable ROLL-TOP closure system and the AIR VALVE TECNOLOGY system allow the bag to be compacted even when it is not completely full.
For the most demanding journeys, the 40lt bag is available which completes the triptych of side bags.
GIVI Adventure bikepacking bags: For those who travel light.
The bikepacking line consists of three models (handlebar bag, frame and saddlebag) designed for those who like to leave light and with specialist bikes (mtb, gravel or racing).
As for the Experience line, they are made of waterproof ripstop material and with heat-sealed seams.