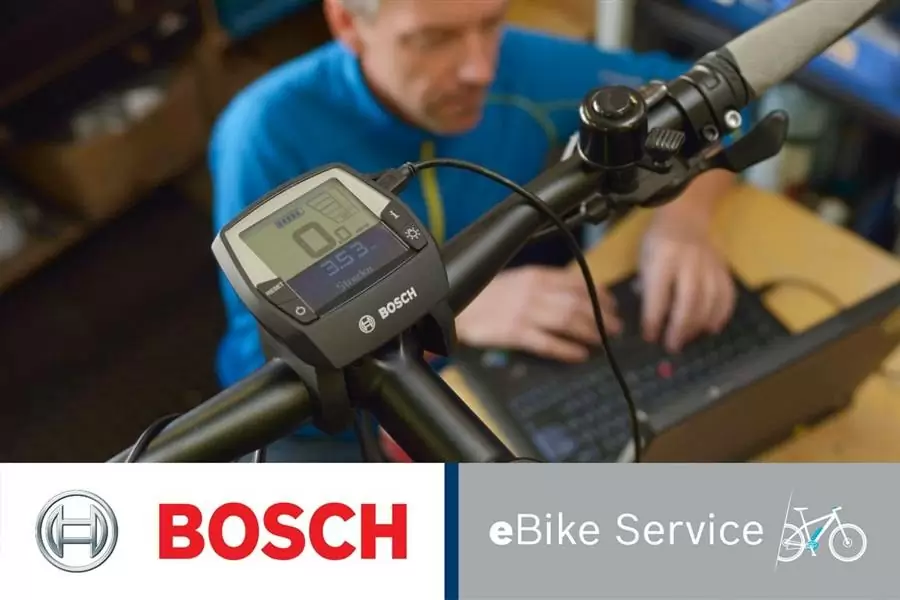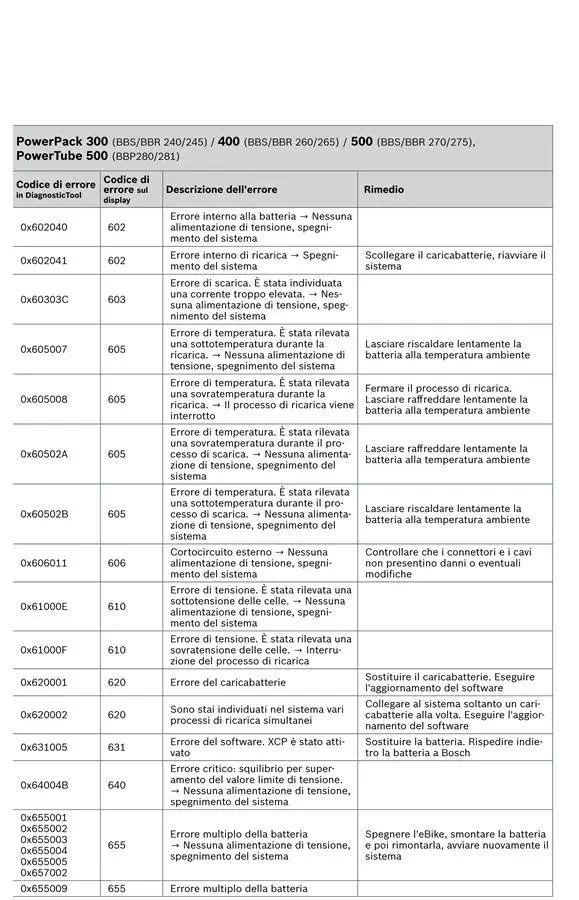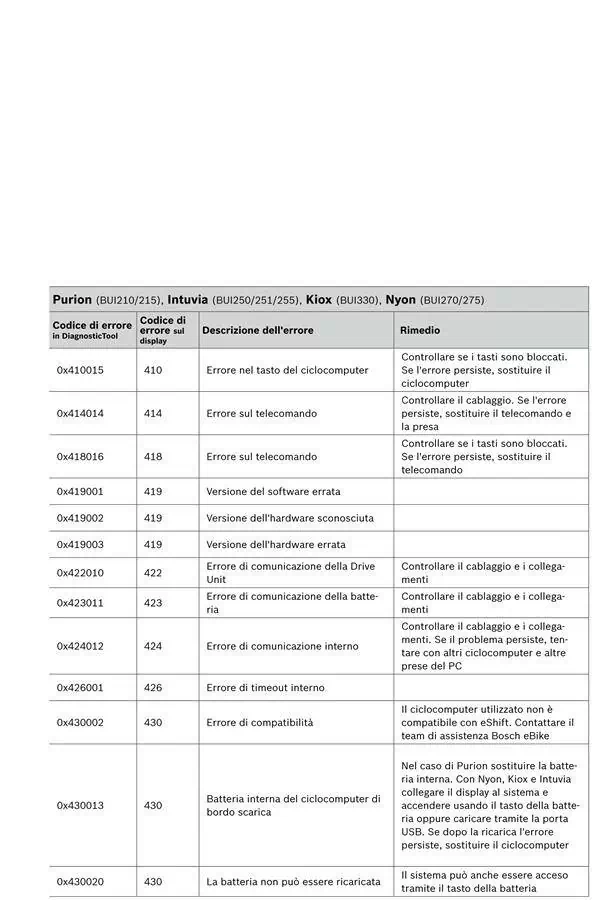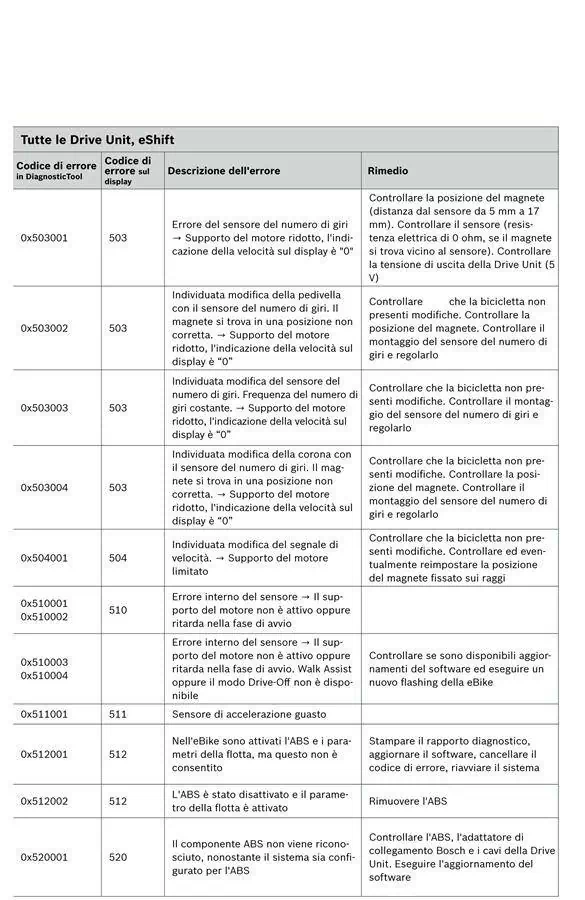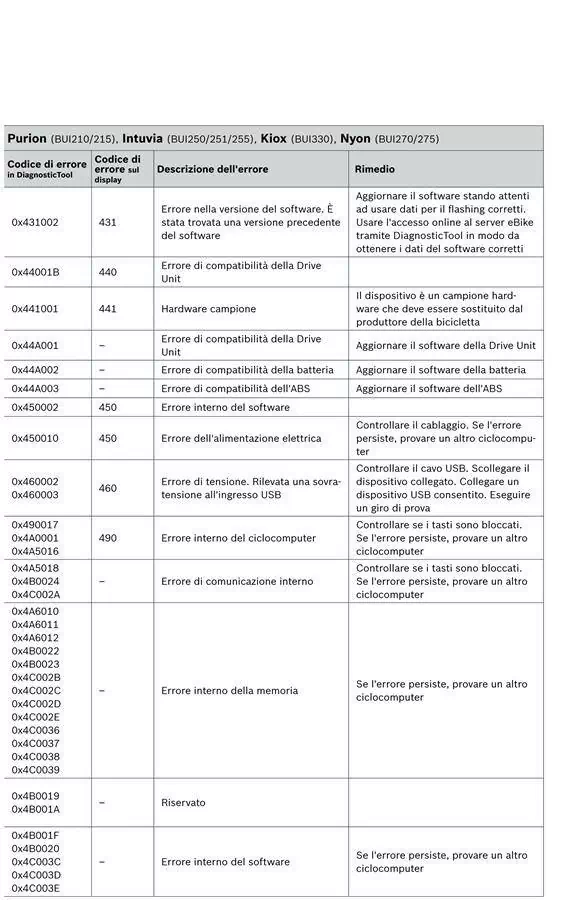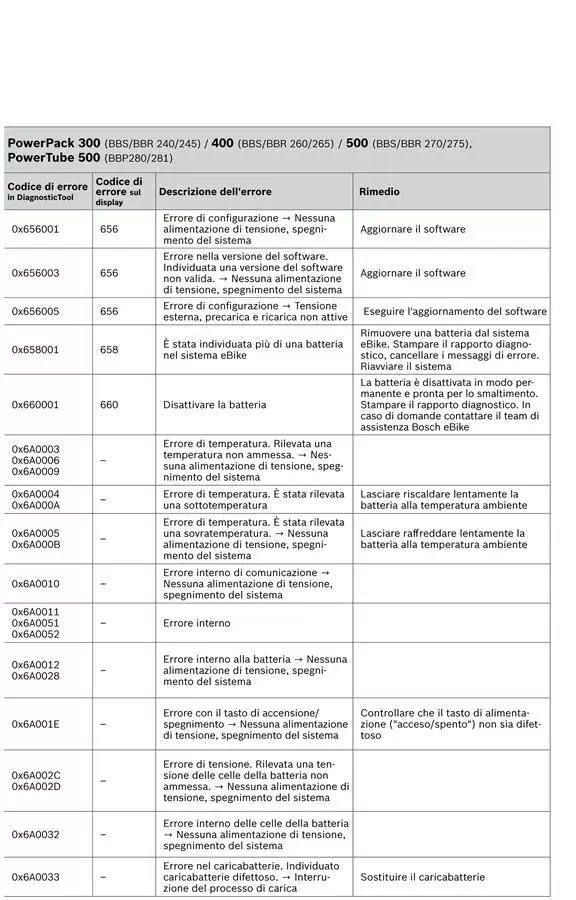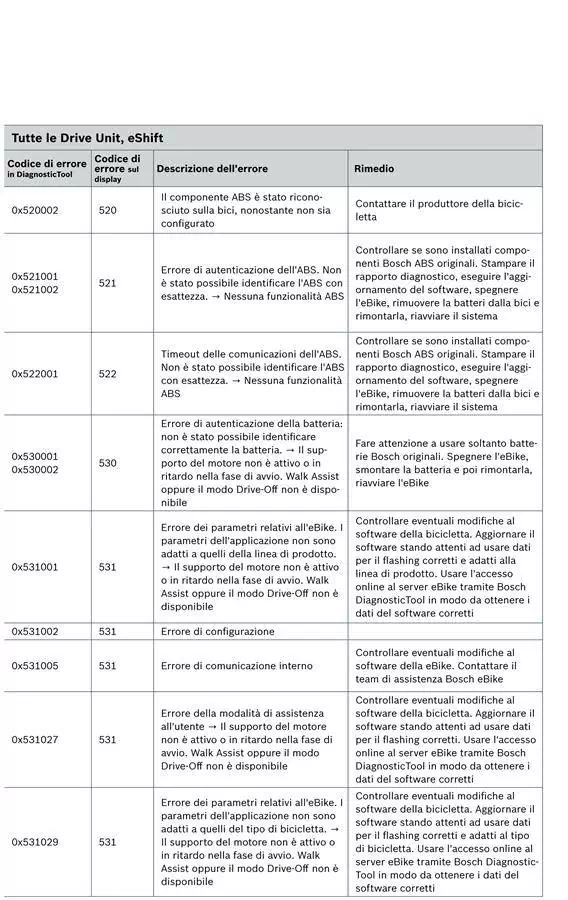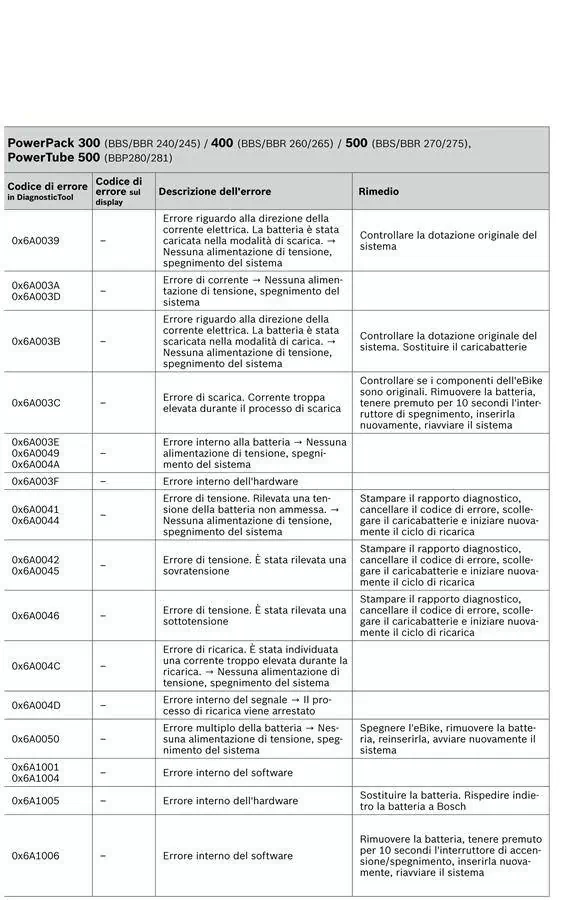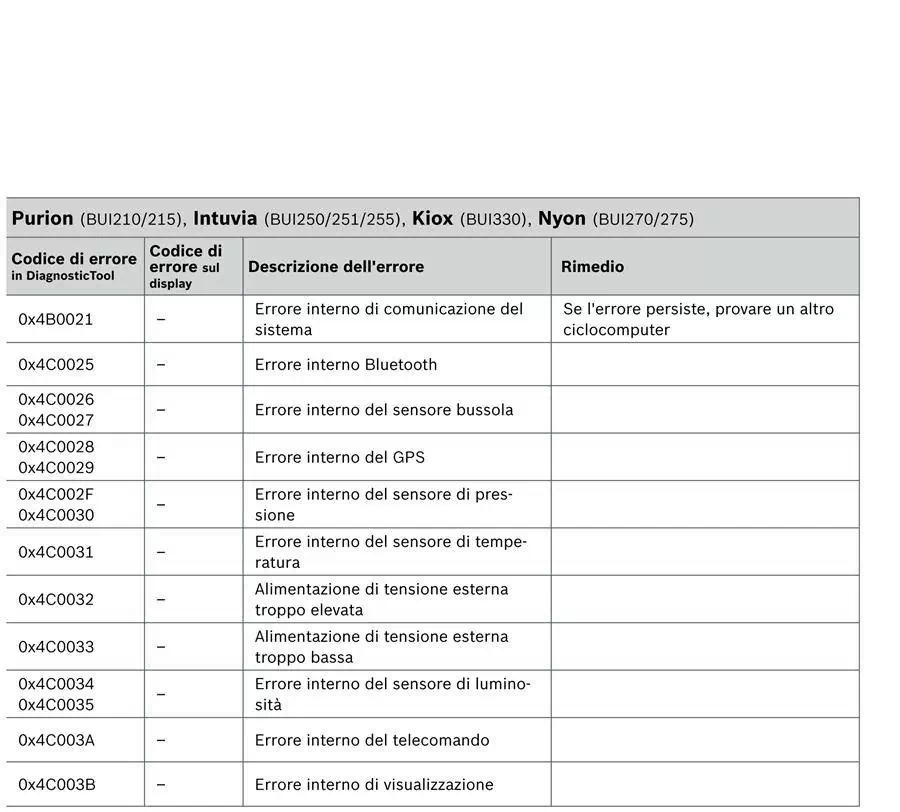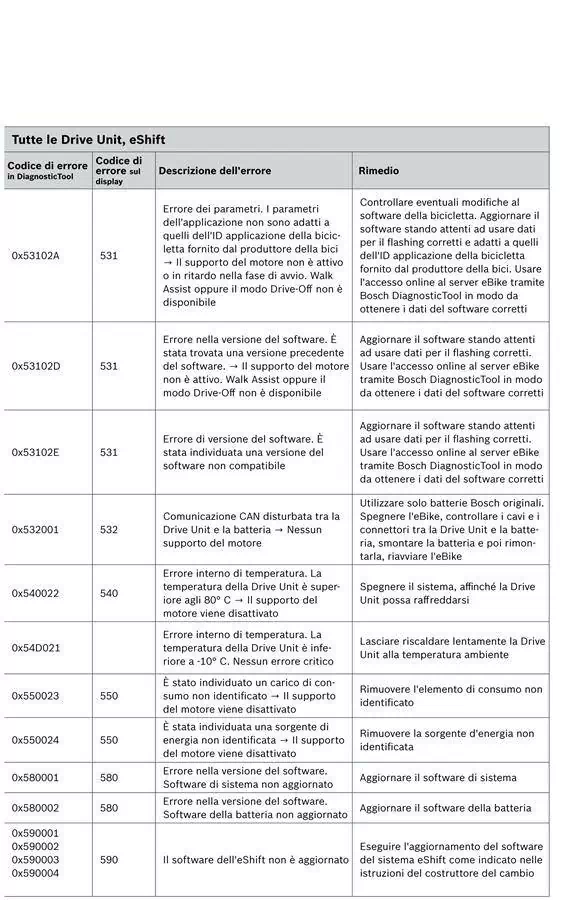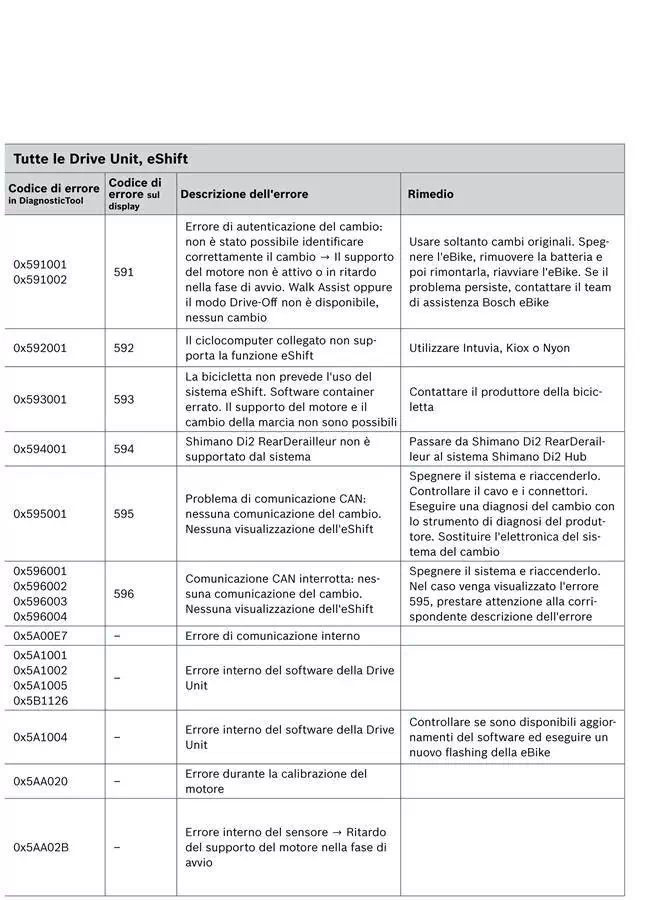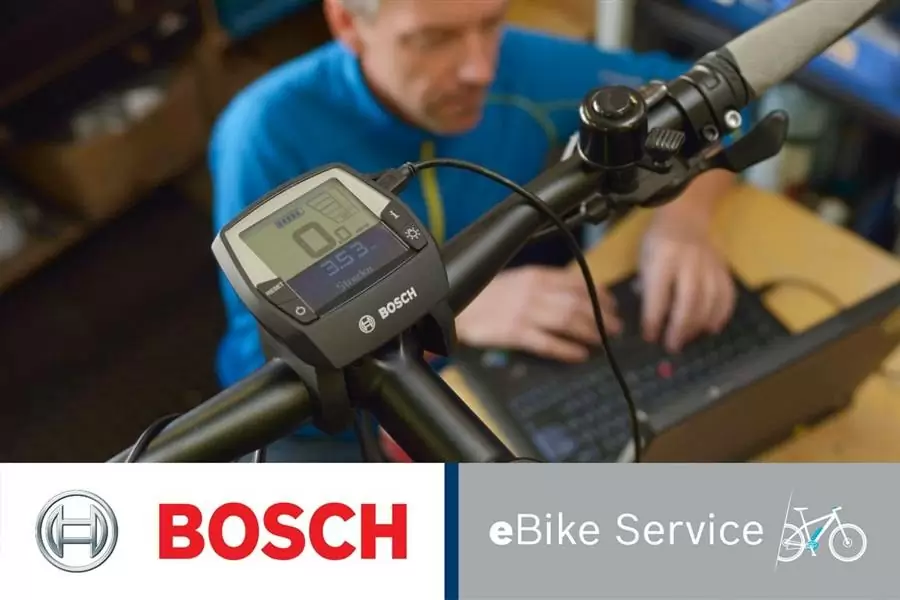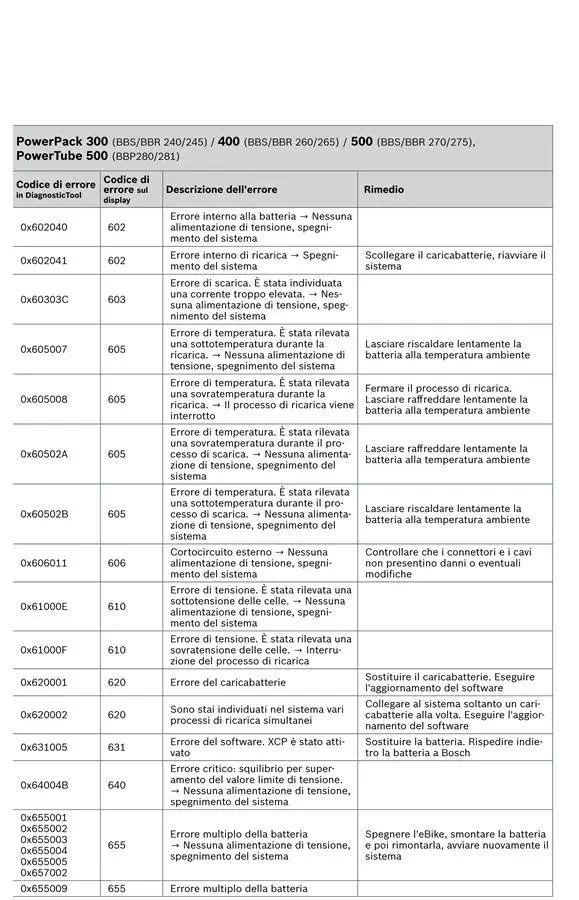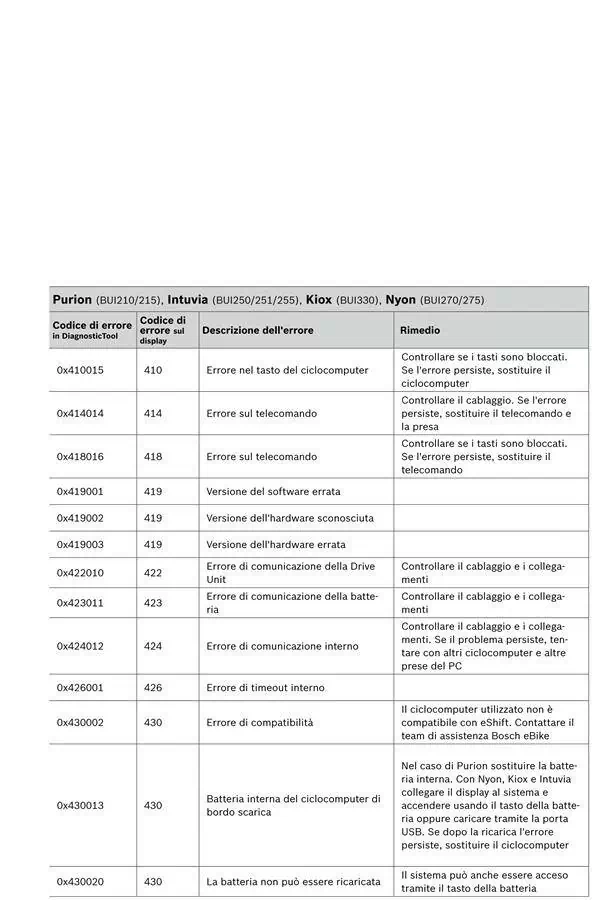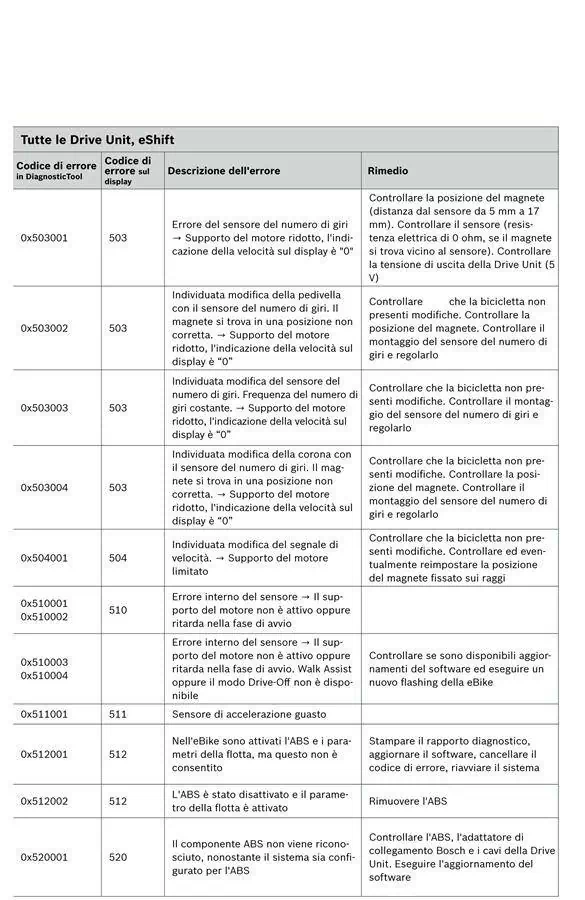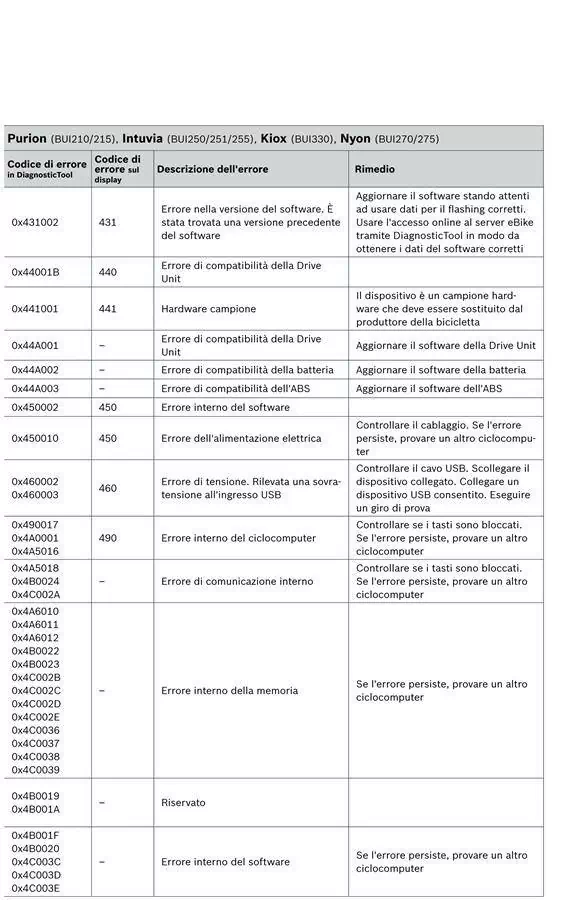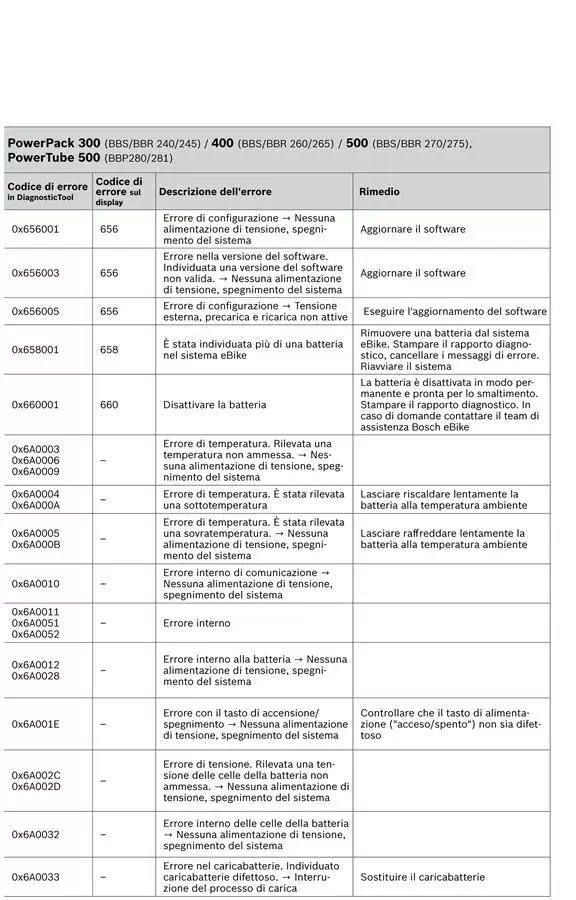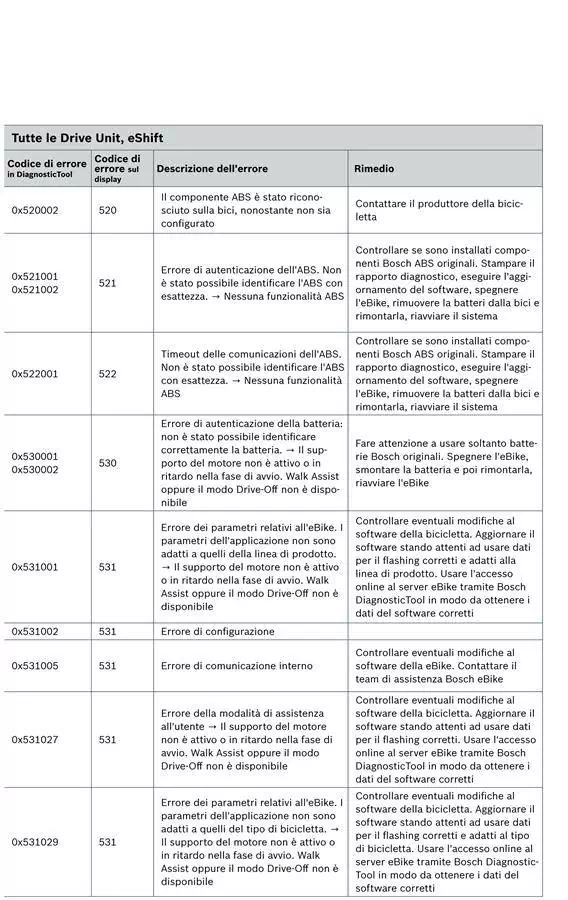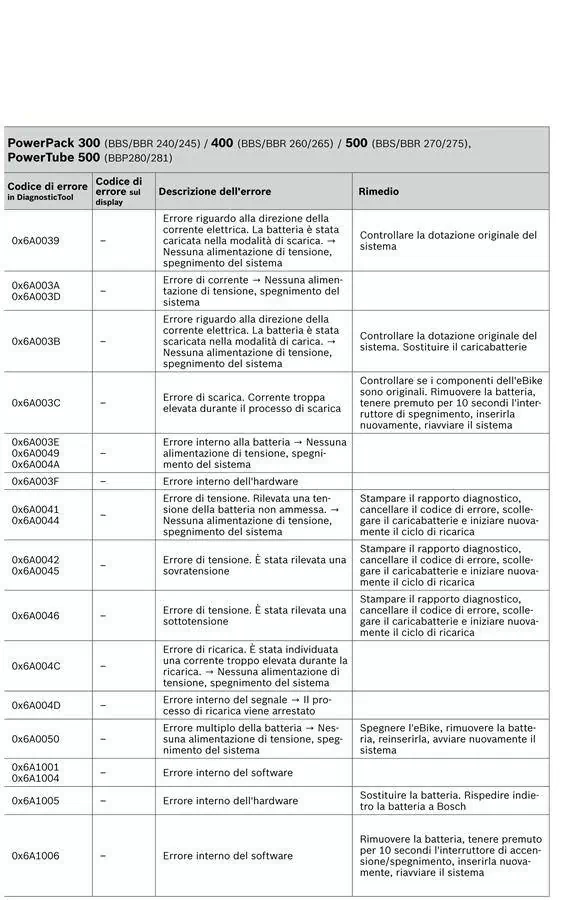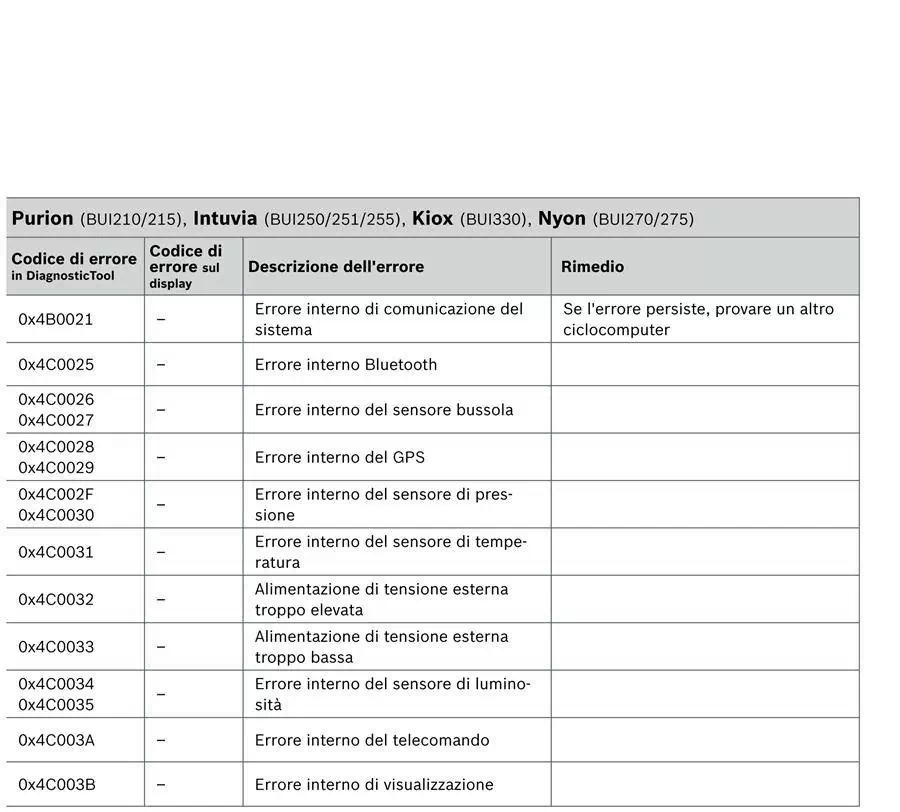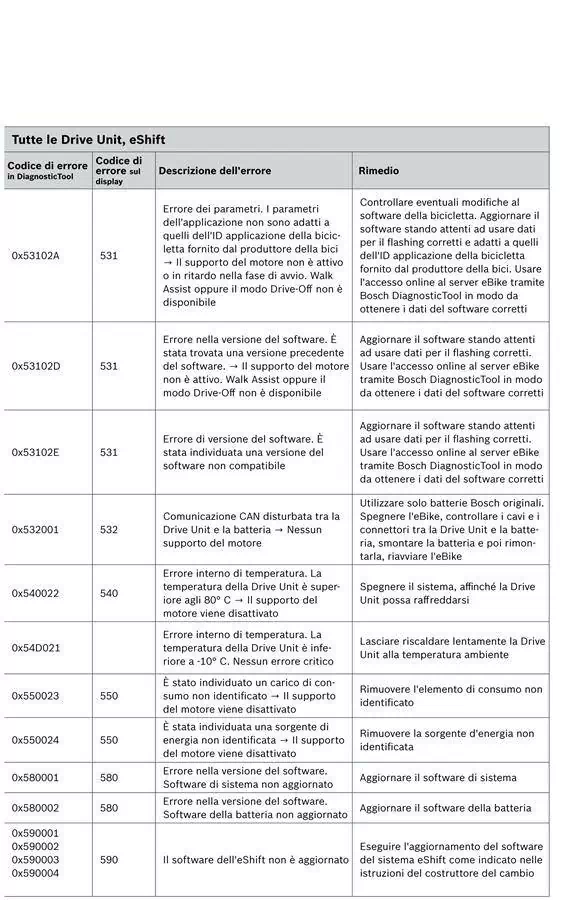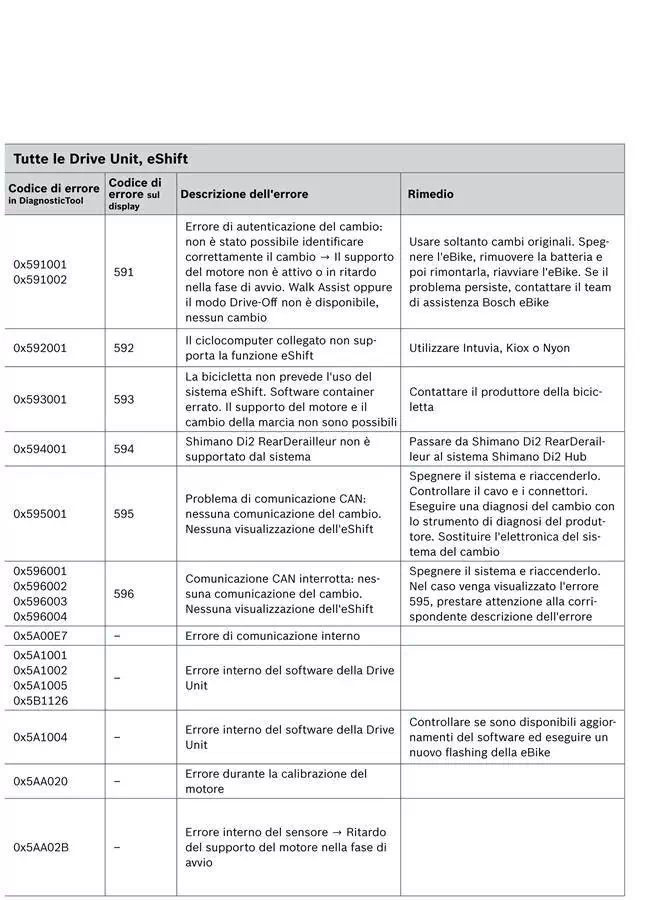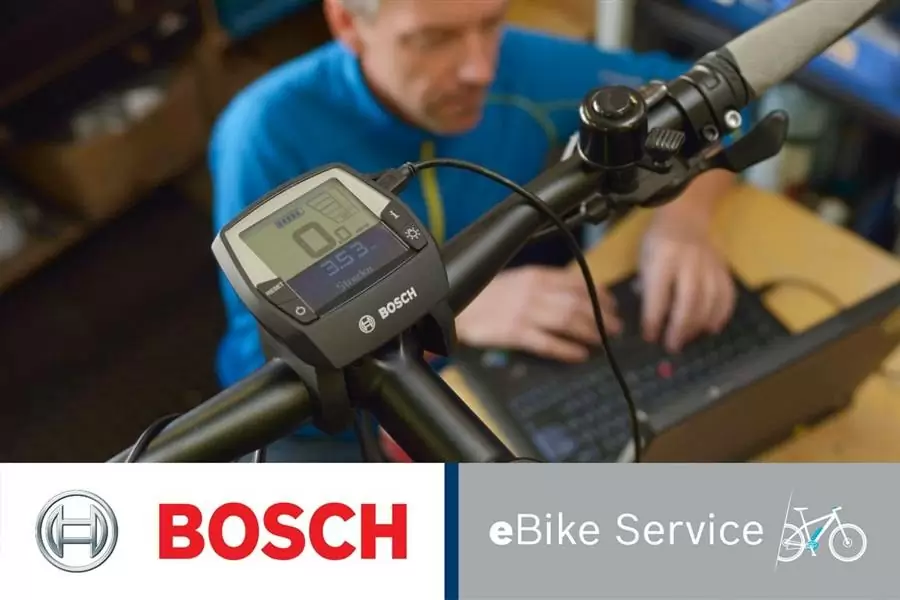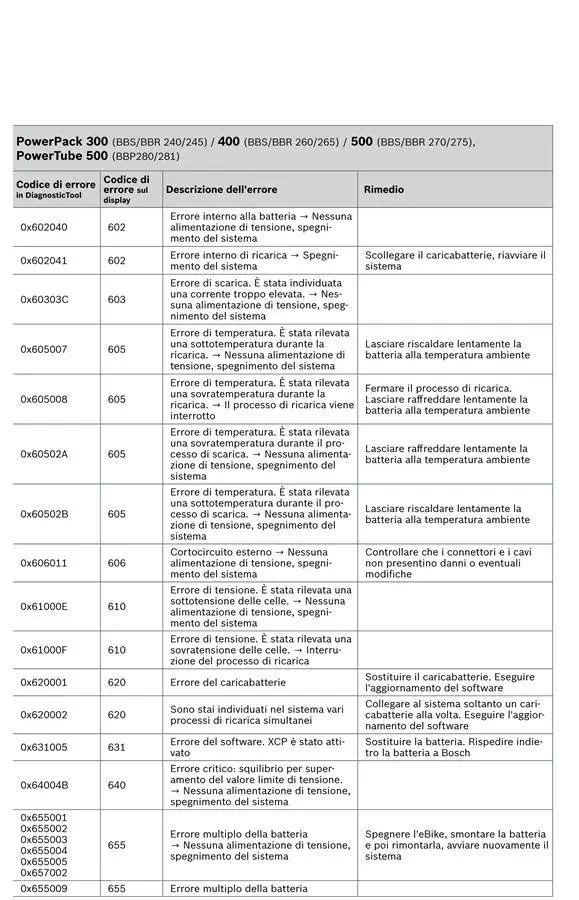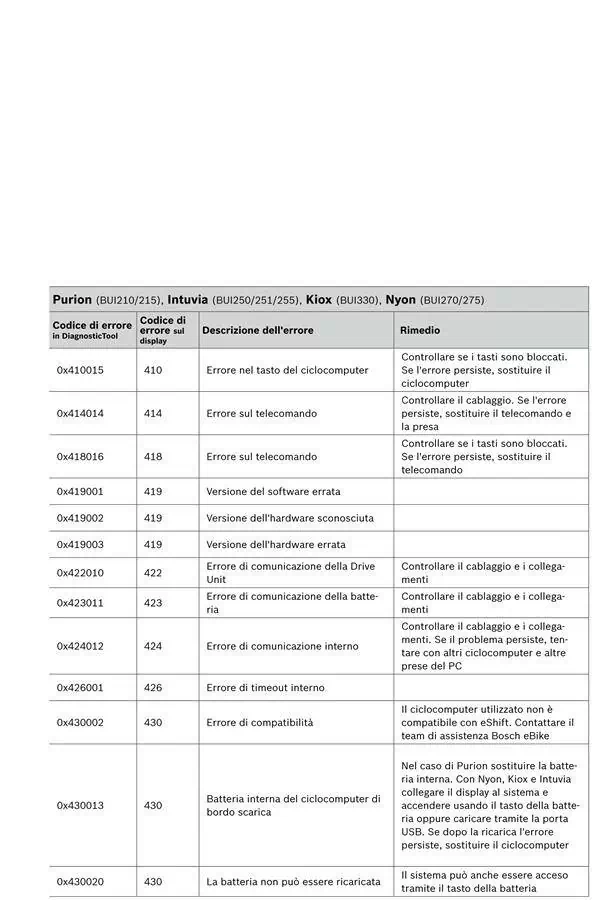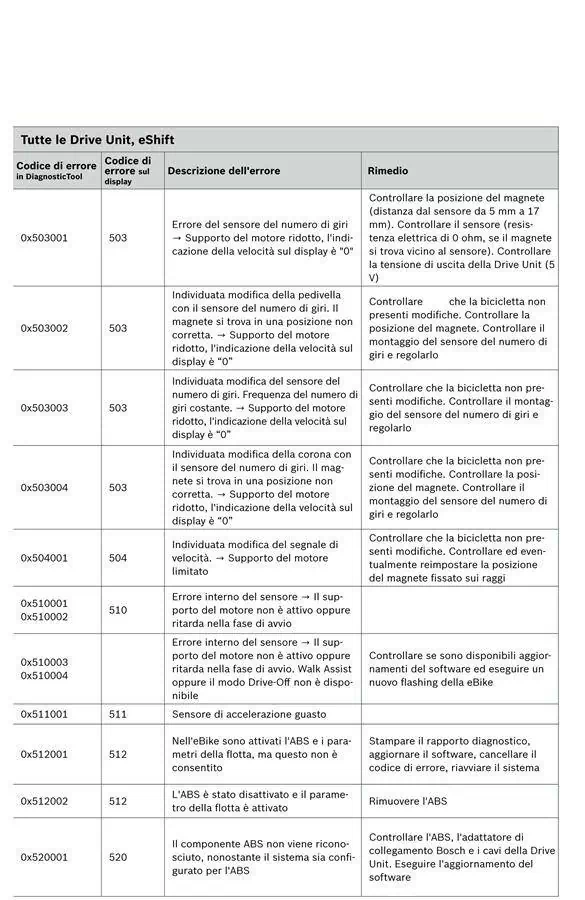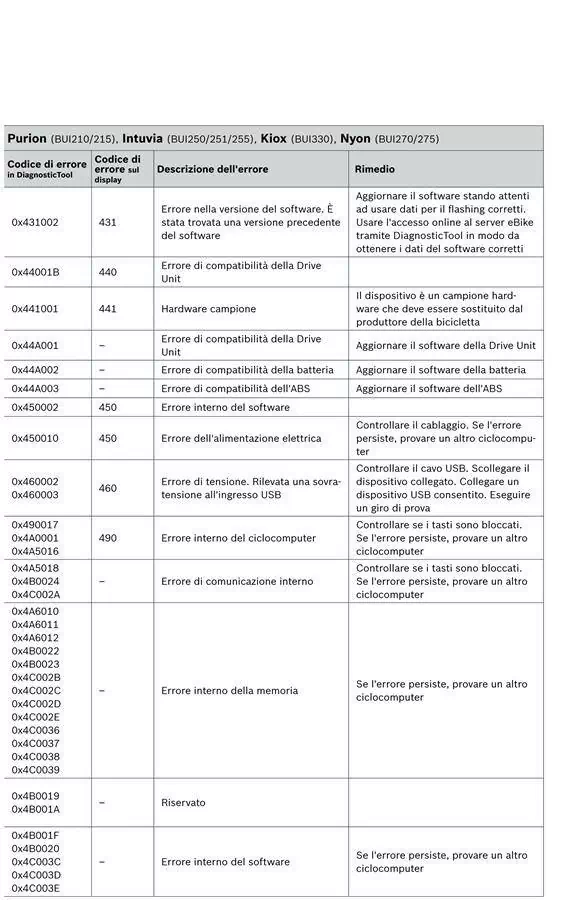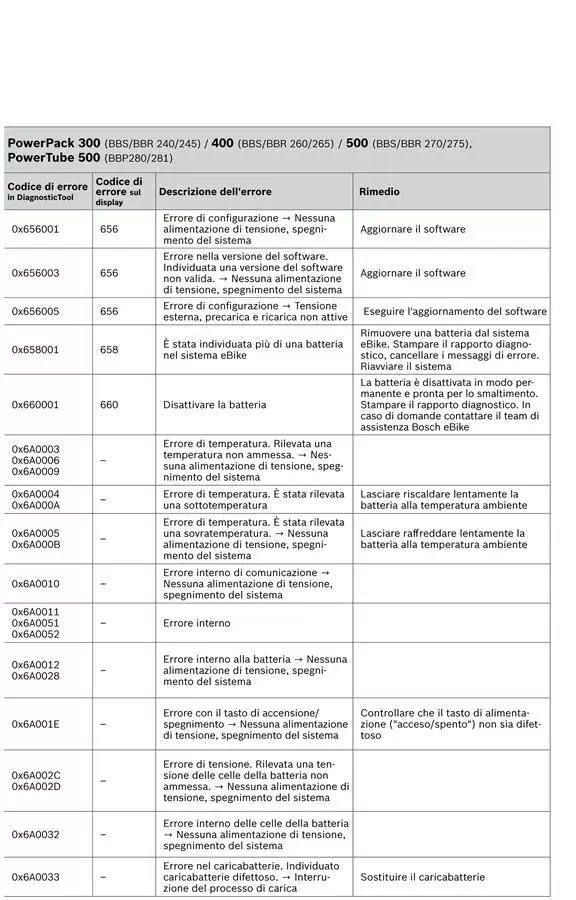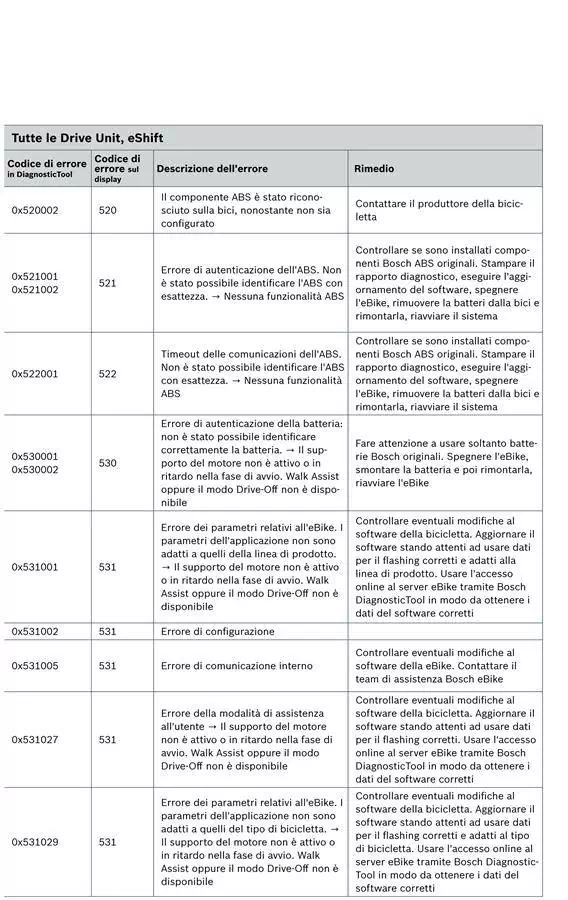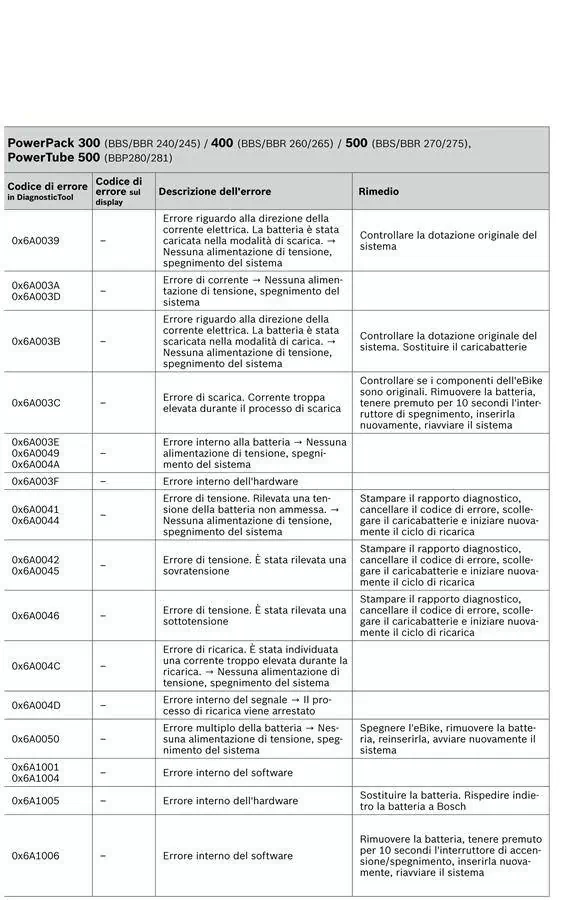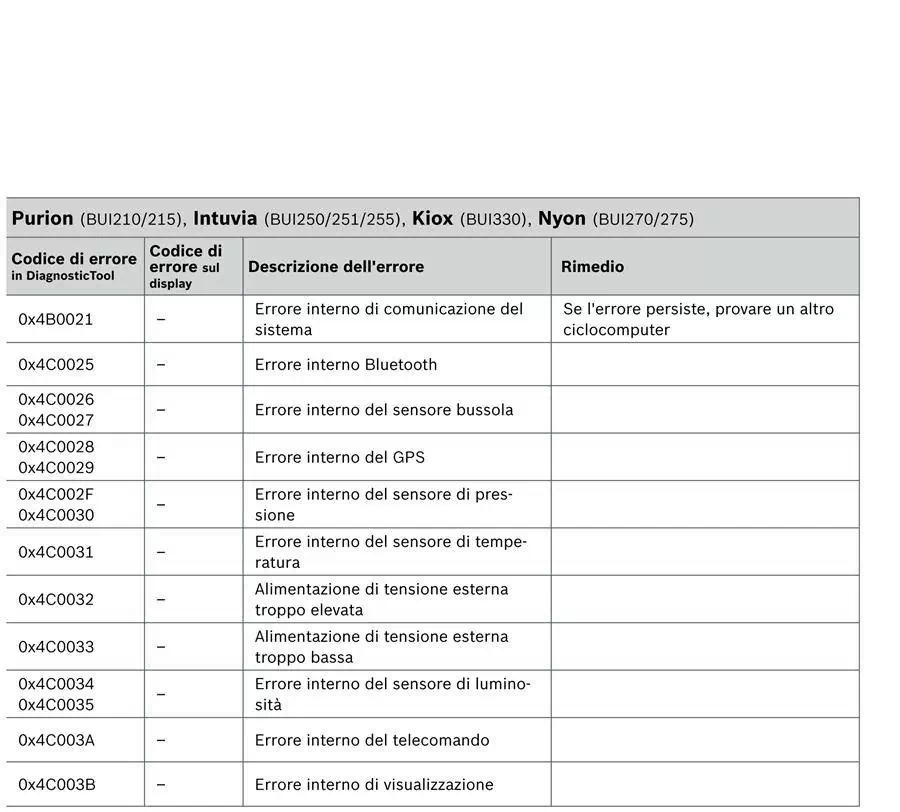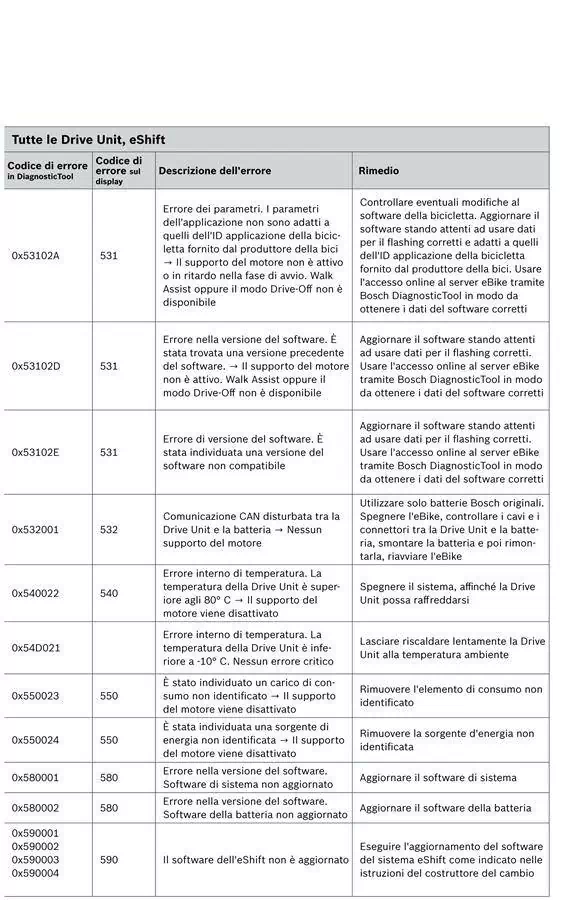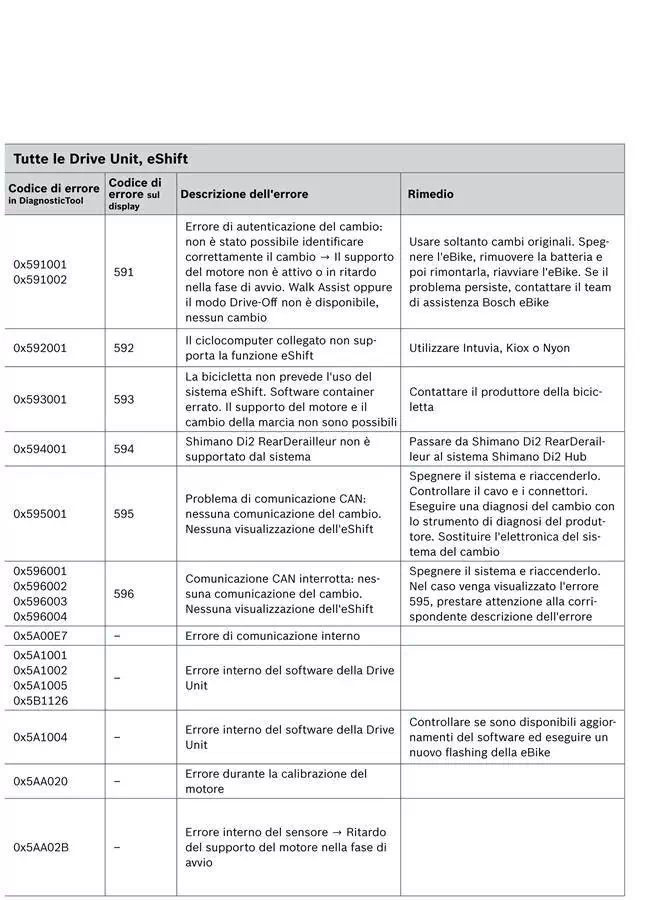 Found an error code on your ebike display? Don't panic, here is the list of the most common error codes concerning the BOSCH Drive Unit and actions to be taken to solve them.
- 500 Internal error of the drive unit. Restart the system
- 502 Illumination error, voltage is too high / too low when the light is turned on or off (only if the bike lighting is connected to the drive unit). Check the light and the associated wiring. Restart the system
- 503 Speed sensor error. Possible causes of Error Code 503: incorrectly mounted magnet (excessive distance from sensor, incorrect mounting position), Bosch non-original magnet, insufficient rigidity of rear of bike or rear wheel, Speed sensor cable break, not inserted or loose pin in the drive unit, warning about various tuning methods. Check the mounting, wiring and contacts of the sensor and restart the system
- 510 Internal sensor error. Restart the system
- 511 Internal error of the drive unit. Restart the system
- 530 Battery pack error. Check if a Bosch original battery is installed. Switch off the eBike, remove the battery pack and reinsert the battery pack. Restart the system
- 531 Configuration error. It has been installed a wrong software for the Line series (Performance Line / Performance Line CX) or the type of bike (Cruise / Speed, derailleur / gearbox in the hub). Upgradeand update the software to the correct product line / the correct bicycle type. Restart the system
- 540 Temperature error. The eBike is outside the permissible temperature range (lower than -10°C or higher than 80°C). Switch off the eBike system and allow the drive unit to either cool down or heat up to the permissible temperature. Restart the system
- 550 An improper load was detected. Remove load. Restart the system
If the problem persists after having followed any of these instructions, contact your BOSCH eBike dealer or any authorised BOSCH eBike Service centre. Call or write to Ridewill Service Centre for any clarification or further information!