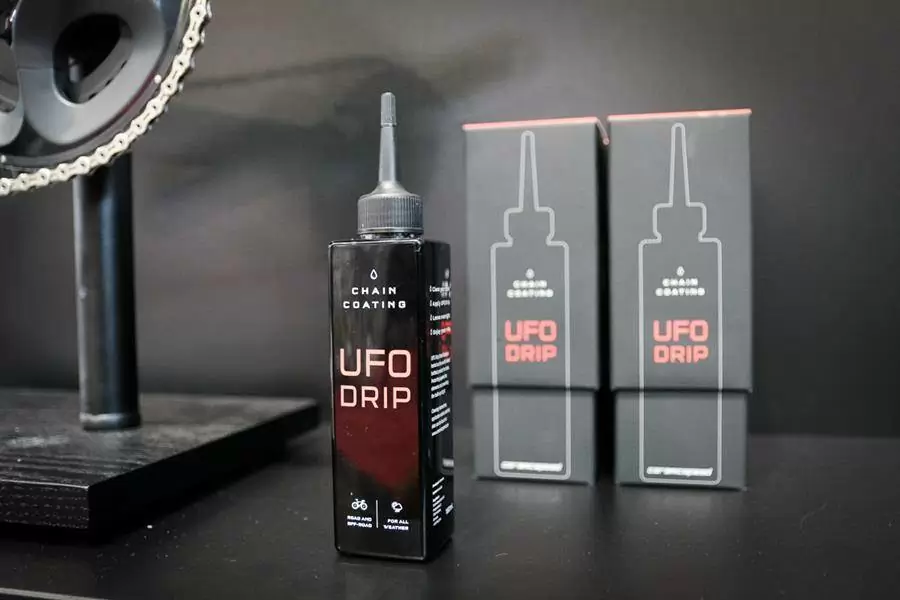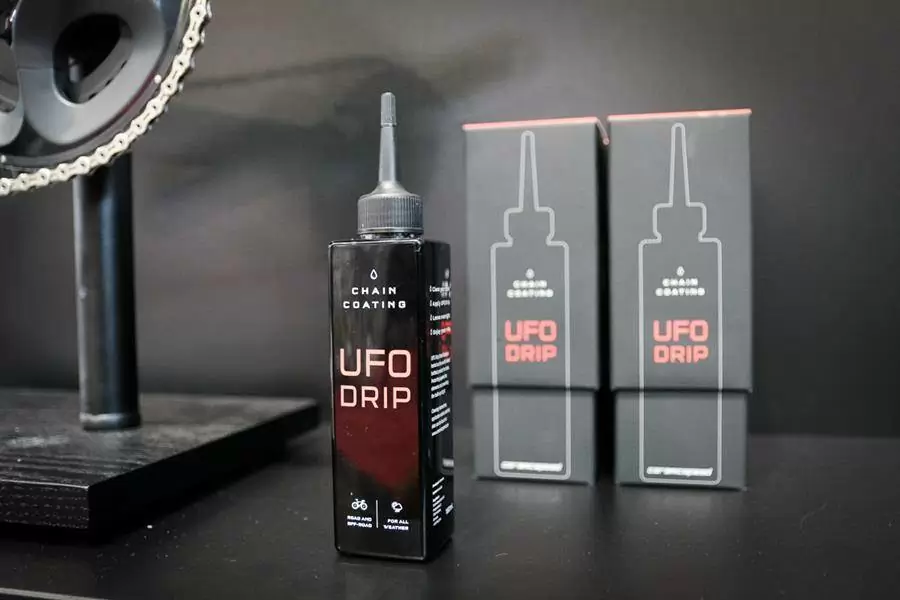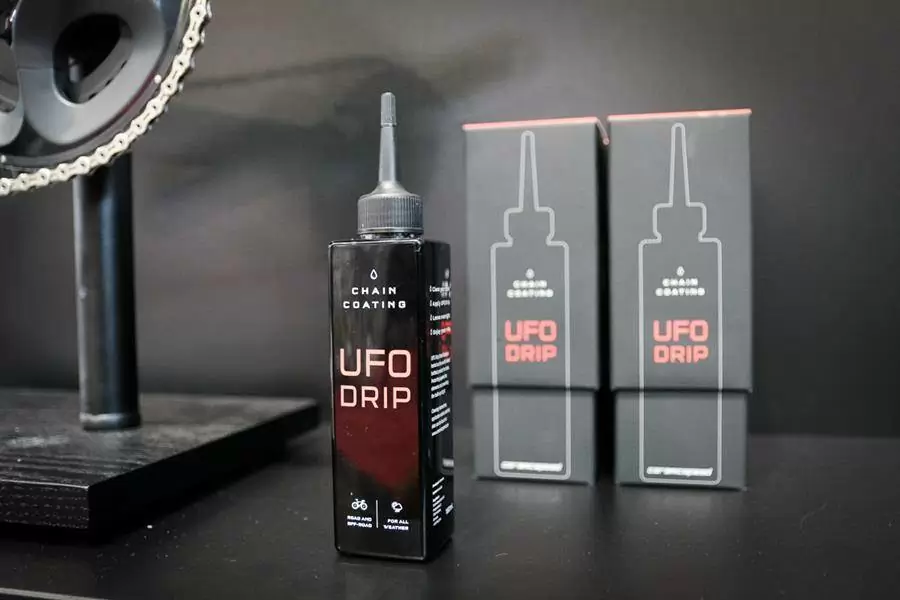 CeramicSpeed liquid treatment, your chain finally protected.

From Denmark, and more precisely from CeramicSpeed, the first liquid chain treatment in the world arrives.
Called UFO DRIP, this special formula protects and gives smoothness to your chain, lengthening its use.
It is a revolutionary product made up of 10 unique components (base waxes and oils) that modify the friction of the chain, providing an unparalleled level of efficiency in all driving conditions
The application is simple and fast. Initially in liquid form, it hardens rapidly, penetrating both on the inner and outer surface of the chain.
In this way it is able to protect the chain from dirt and any form of contamination that may compromise its performance and durability.
Available in a 180ml version, it is called 'the fastest oil in the world' '
Try it too!